Joe Jonas and Sophie Turner Are Planning Something Huge For Their Summer Wedding In France
It looks like Joe Jonas and Sophie Turner are pulling out all of the stops for their upcoming summer wedding.
Even though the couple tied the knot earlier this month, they still plan on having a major party for their originally planned summer wedding.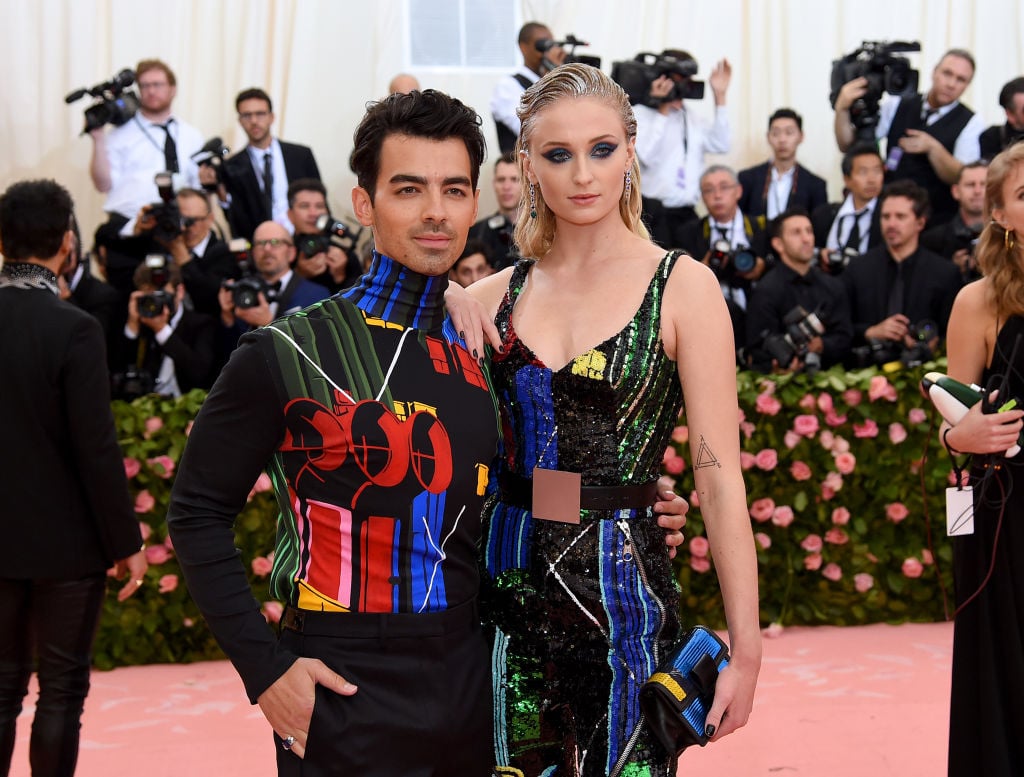 Since Joe and Sophie love having a good time, their summer wedding in France will be funfilled with quicky aspects throughout the ceremony to go along with the couple's similar personalities.

Joe and Sophie aren't too worried about the details

Seeing as though Joe Jonas and Sophie Turner spontaneously tied the knot in Las Vegas earlier this month, we can tell the couple isn't the type to put that much thought into weddings.

According to sources, the couple has been planning their summer wedding but is letting the wedding planner take control of all of the minor details.

The source also mentioned that Sophie and Joe are "the chillest couple," and are letting their wedding planner take the lead. "They've been taking a backseat since there both so busy."

With Joe currently preparing for the upcoming Jonas Brother's tour and Sophie Turner in the middle of promoting her new film, Dark Phoenix, they haven't really had the time to plan out a lot for their wedding.

Though they are still in the process of wedding planning, there are a few aspects Joe and Sophie are certain on.

"Joe and Sophie want to have a huge party," a source told Us Weekly. "The decor is going to be sophisticated, but there'll be some kitschy elements, including a really wild cake. There'll be a live band, and the Jonas Brothers are expected to take the stage."

Yes, you read that right. The Jonas Brothers are going to perform, so you know it's going to be a party!

They plan on their wedding being a family event

One thing that Joe and Sophie want their wedding to be is a family filled ceremony.

Seeing as though the couple tied the knot the first time in a Vegas wedding chapel with only a few family members in attendance, they want to make sure that all of their friends and family are present for their second wedding.

Since this wedding will be a lot formal than the one that took place in Vegas, the couple will be able to surround themselves with loved ones and hopefully not those who will record their nuptials without permission (cough cough Diplo).
"Marriage is a private thing between two people and I think that's how it should always be. It's not about the dress, it's not about the food. It's about being husband and wife, and being dedicated to each other forever," Sophie told PorterEdit magazine.

Joe Jonas and Sophie Turner have yet to reveal when they plan on saying "I Do" a second time but have said they plan on exchanging vows sometime this summer.

Now that Joe and Sophie have a general idea of what they want their wedding to consist of, it is only a matter of time before they become man and wife…again.