Joe Rogan and Tulsi Gabbard Rip Into the Democratic Debates
Joe Rogan has never been one to vote down a party line. The podcaster, fight commentator, and comedian has claimed that he's closest to being a libertarian. So it makes sense that he might have a bone to pick with how political parties manage their debates. In fact, this seems to have been a regular topic on The Joe Rogan Experience and among its fans lately. 
Joe Rogan fans have been hoping to see him host debates, due to his no-nonsense attitude when it comes to politicians blowing hot air. While Rogan hasn't made any overtures in that direction, he has made it abundantly clear that he finds the debates ridiculous — especially during his chat with Tulsi Gabbard.
Joe Rogan and Tulsi Gabbard rip into the debates
Joe Rogan and Tulsi Gabbard got together for the third time on The Joe Rogan Experience to discuss the Democratic debates. This was especially opportune for Gabbard, following the media reports that she was the "loser" of the debates. 
However, it seems as if the conversation was less focused on Gabbard's performance during the debate, and more focused on what's wrong with the debates writ large. 
Gabbard opined, "You've got 60 to 75 seconds to get your point across, to talk about hey here's my position, here's what I would do with North Korea, here's what I would deal with immigration reform in 60 seconds or less."
Rogan then said, "We are going to let our potential future leaders discuss the most important things on Earth, and it's going to be interrupted by what, gum [commercials]? It's so dumb."
Gabbard went on to add, "People are getting really turned off by it. They have alternatives. They're not getting anything of value from the conversation that's happening on these debates that are really like political reality TV. They are completely set up for conflict and confrontation to drive up ratings so … the corporate media can make more money."
Rogan and Gabbard dish on the Democratic Party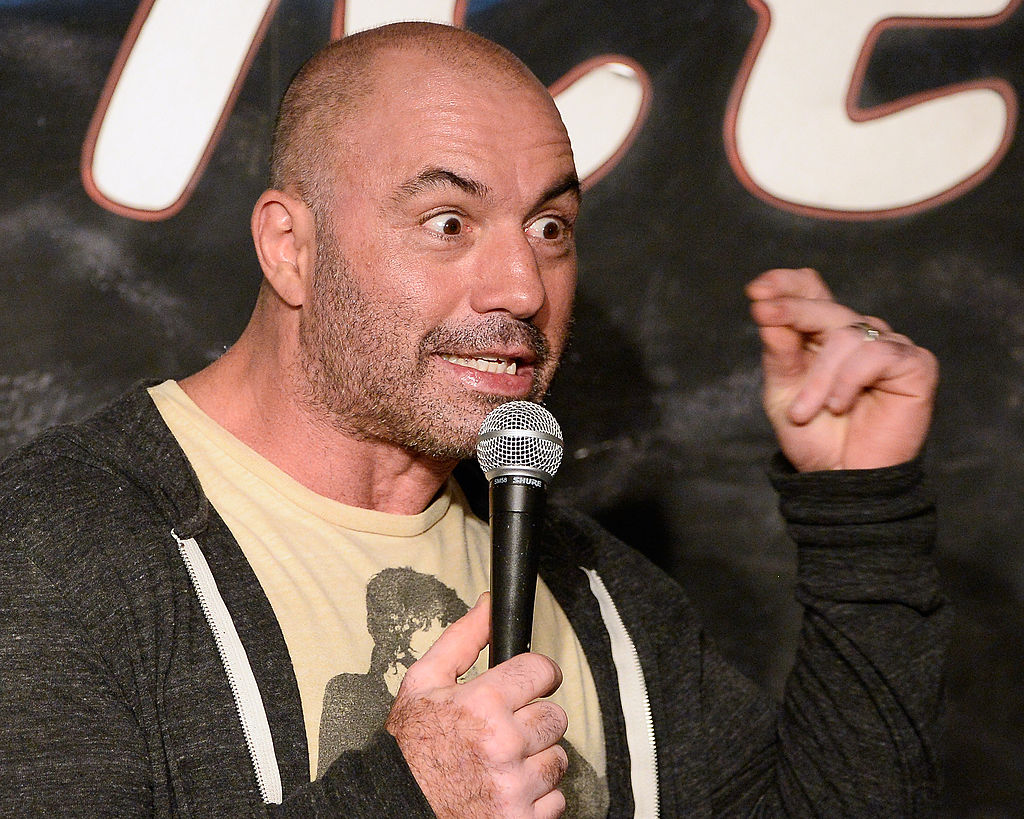 Aside from the debates themselves, both Joe Rogan and Tulsi Gabbard had grievances to air when it comes to the Democratic Party. Gabbard especially pointed out the Clintons' influence on the Democratic Party — something she's had to deal with directly in recent months, especially after being accused of being a potential Russian asset.

Rogan asked Gabbard, "I want to talk to you about what [Clinton] said to you, or about you rather. That she said you were a Russian asset. That was the insinuation right? What was the base of that, and how does someone who is running for president and is one of the most prominent politicians in our country — how do they get away with saying something that's such a huge accusation with no information to back it up?"
Gabbard replied, "It would be a good question for a normal person, but when you look at the power of the Clinton machine, when you look at the power of the political establishment, which is made up of people who are either part of the Clinton so-called 'family,' … then you can see how somebody gets away with calling a sitting member of Congress, a candidate for president, a soldier actively serving the Army National Guard, veteran of two Middle East deployments, basically a traitor to the country that I love and that I'm willing to lay my life down for, and to get away with it without any evidence or base whatsoever."
After this statement, Rogan went on to discuss how frustrated he felt by the fact that there were no questions following up on Clinton's statement, requesting further information or clarification.
Rogan then went on to say, "It's a giant issue with the left too, the left eats itself way more than any other party and I don't know what that is about liberals in general that really seem to enjoy calling each other out for not being liberal enough, but it's very strange. It's so obviously destructive."
Joe Rogan for debate moderator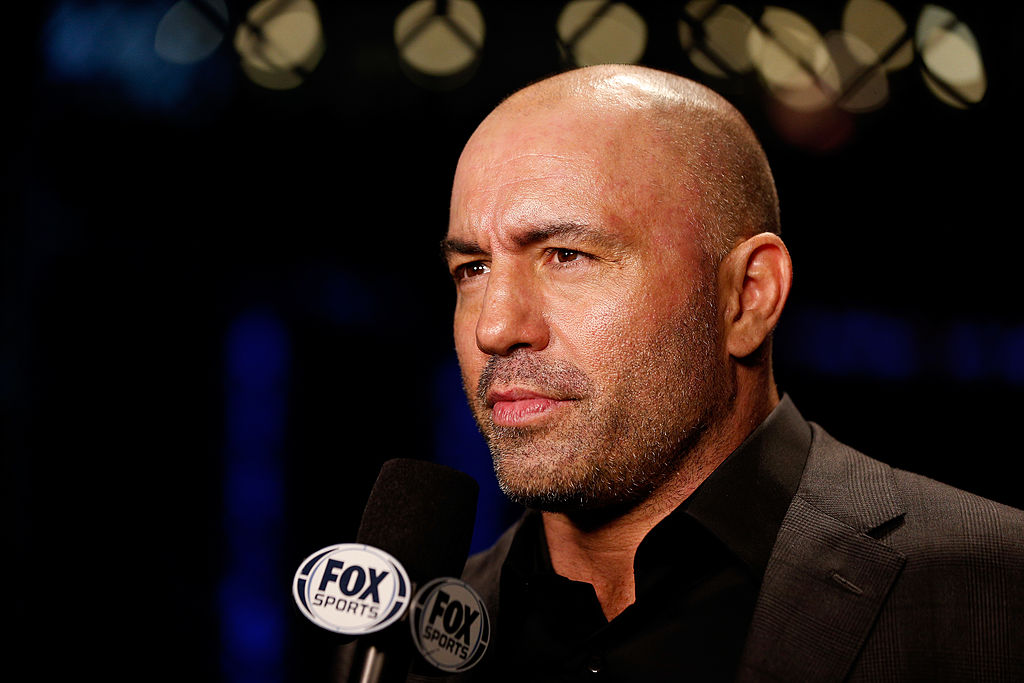 Meanwhile, a petition has been circling Change.org to have Joe Rogan moderate the Democratic debates this year. As of now, over 200,000 people have signed the petition. 
In fact, mathematician Eric Weinstein previously tweeted, "This was just being discussed at a recent dinner by @SamHarrisOrg and @joerogan. The idea of long-form debates with penalties for mindless gotchas done well off of the mainstream institutional media is totally viable. I couldn't see the impediment anyway. But is there interest?"
Many Rogan fans replied to the tweet, some suggesting that Rogan would be an ideal moderator for such an event.