John Bonham: How Much Was Led Zeppelin's Drummer Worth When He Died?
If you tried to add up all the "greatest" and "best" modifiers attached to Led Zeppelin, you'd soon grow tired. In terms of hard rock, no band soared higher. When you start ranking guitar players, Zeppelin's Jimmy Page has to be near the top.
But once you start carving your Mount Rushmore of drummers, you get fewer arguments. In rock 'n' roll, there is John Bonham and everyone else below him.
From the dazzling bass drums on Zep's opening track ("Good Times Bad Times") on its debut album through the orchestration of the posthumously released "Bonzo's Montreux" on Coda, few doubted his technical superiority, inventiveness, and ability to groove.
Though Bonham tragically died in his sleep in 1980, his place in music history had been established years earlier. Here's what the drumming titan earned during his career with Led Zeppelin and net worth at the time of his death.
Zeppelin's record-breaking earnings in the 1970s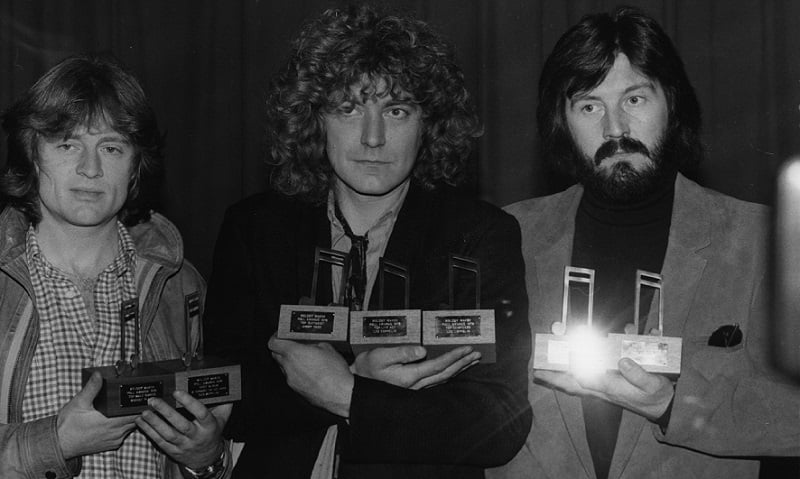 With Page on guitar, Bonham on drums, Robert Plant on vocals, and John Paul Jones on everything else, Zeppelin became a sensation after the group's first album appeared in 1969. A second album followed soon after, and the sales and box office receipts from touring mounted quickly.
By 1973, the band began obliterating stadium records set by The Beatles. On a swing through the South, Zeppelin made the equivalent of $3 million in two nights from shows in Atlanta and Tampa. (Over 106,000 fans saw those performances.)
Meanwhile, Atlantic Records could hardly produce copies of the band's studio recordings fast enough. Led Zeppelin IV, which included "Stairway to Heaven," "Black Dog," Rock and Roll," and "When the Levee Breaks," has sold over 37 million copies since its 1972 release.
Its 23 million U.S. sales ranks fifth all-time, and Zeppelin still sits in the top 10 in all-time record sales (well over 100 million in America) 39 years after the group disbanded. When Bonham passed, he left behind a small fortune.
Bonham's net worth was estimated at $10 million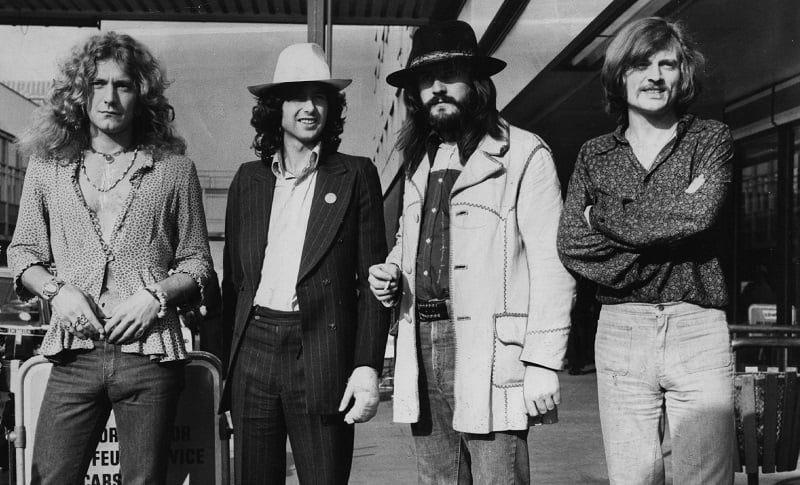 Bonham had some classic cars and mammoth houses in his day, but the drummer who came from humble origins hadn't even got started spending his money. At the time of his death, his net worth was estimated near $10 million. (With inflation, that is the equivalent of $30 million today.)
Had he lived, Bonham would have likely kept earning with Zeppelin (which might have had more albums to come) or simply collected proceeds from his earlier work. While we don't see him doing endorsements or any such thing, he wouldn't have to do a thing to keep the truckloads of cash rolling in (Page has handled most of that).
The frenzy you see at the mere rumor of a Led Zeppelin reunion hints at what tours would have brought in for the band in recent decades. That $10 million would likely have multiplied 10 times by 2019.
Check out The Cheat Sheet on Facebook!