John Hughes's Movies Ranked: The Best (and the Worst)
When it comes to the high school experience, few filmmakers have captured the joys and pain of adolescence like John Hughes. The iconic writer/director — who tackled teen-centered stories throughout nearly all of his films — has become so synonymous with this particular stage of life that fans released a collective sigh of relief upon hearing that the upcoming Spider-Man film starring Tom Holland would be aiming to emulate Hughes's work. The director's films were filled with such humor, heart, and emotional truth that every project he touched was far greater for it. That being said, here's our definitive ranking of his filmography. For the record, we're focusing only on films that Hughes directed. So don't expect releases like Home Alone, Pretty in Pink, or Career Opportunities on here, which he either wrote and/or produced.
8. Curly Sue (1991)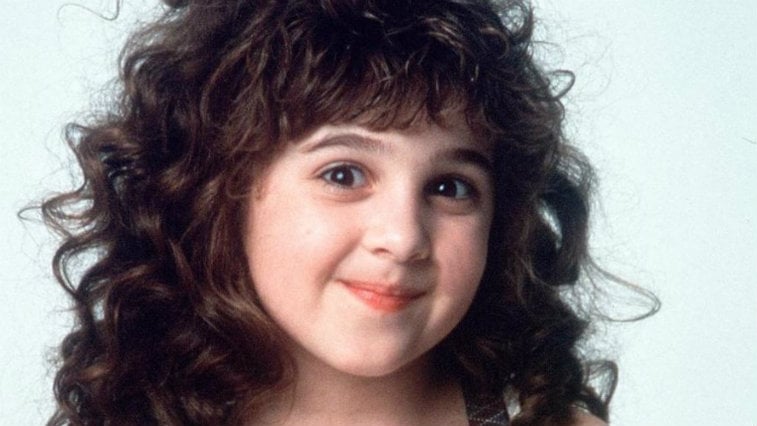 Sadly, Hughes's final time as director marked his least memorable outing. This romantic comedy centers on a pair of con artists (Jim Belushi and Alisan Porter) who enter the life of a high-powered attorney (Kelly Lynch). Met with largely negative reviews, the film was criticized for its overly sentimental story, formulaic storytelling, and emotionally manipulative tone. Curly Sue barely turned a profit at the box office and, as a result, marked perhaps the only Hughes directorial effort to be lost in history.
7. She's Having a Baby (1988)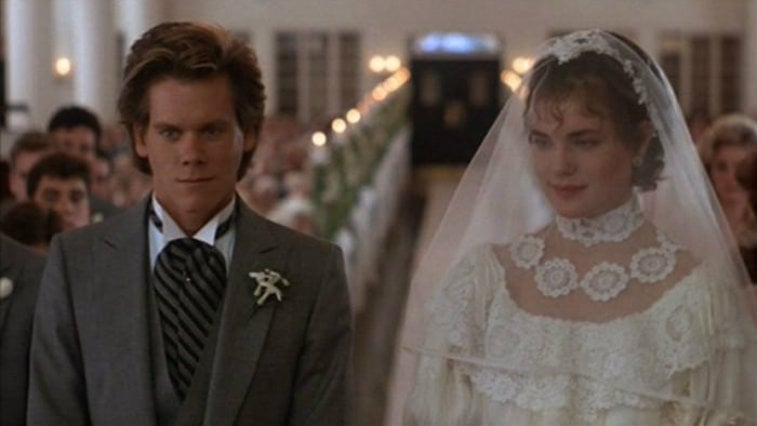 Following the release of films like Diner and Footloose, Kevin Bacon had developed into a major star by the late 1980s. So a romantic comedy following a newlywed couple (Bacon and Elizabeth McGovern) seemed like a guaranteed hit and the next logical step in Hughes's narrative evolution, applying the same thoughtful approach he'd used to tell teen stories to young adulthood. However, She's Having a Baby didn't connect with audiences or critics, becoming one of the only bonafide misfires in Hughes's directorial catalog.
6. Weird Science (1985)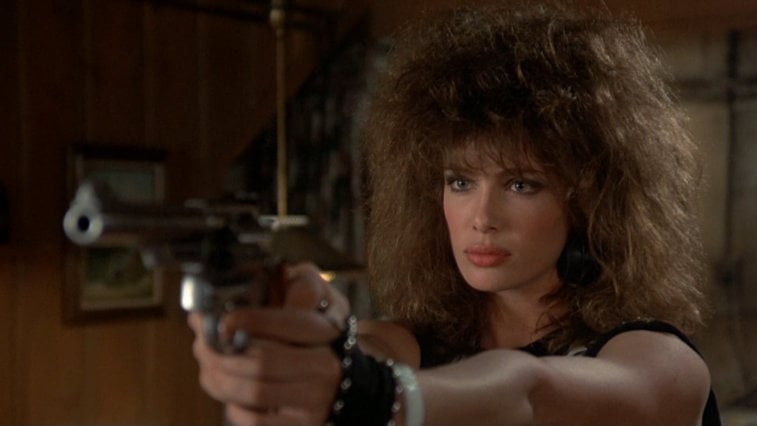 The theme song by Oingo Boingo. The cable television series it inspired. The unforgettably sexy Kelly LeBrock. So much of Weird Science feels like a cult film, and accordingly, that's exactly what Hughes's goofy sci-fi comedy turned out to be. Starring Anthony Michael Hall and Ilan Mitchell-Smith as two teen boys who create the perfect woman, the film is pure fantasy wish-fulfillment for young men everywhere. Even though the experience doesn't work for everyone (Weird Science earned mixed reviews upon its release), it's hard to deny its quirk-laden charm.
5. Uncle Buck (1989)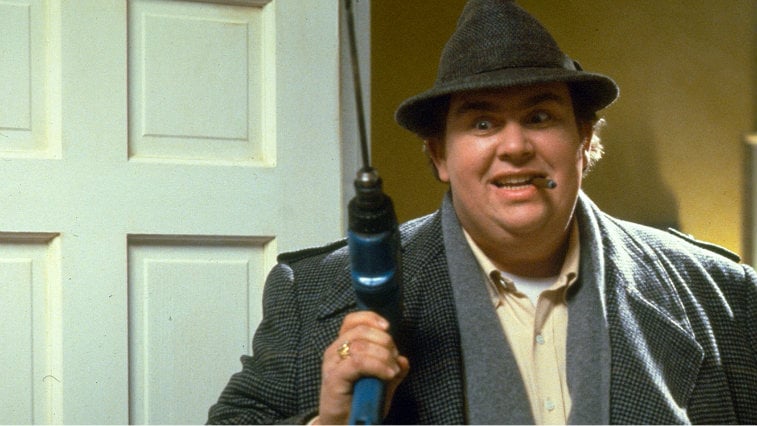 Throughout the 1980s, John Candy emerged as a comedic powerhouse and one of Hughes's most frequent collaborators. Perhaps it's the actor's signature genial spirit or the massive amount of heart he brought to every role, but whatever the case may be, both have rarely worked as well as they do here. As the slacker uncle who comes to watch his brother's children, Candy elevates the film with every second he's onscreen, boosting the film to become a well-received hit. We certainly don't envy comedian/actor Mike Epps, who's taking on the role in the new TV series adaptation of Hughes's film.
4. Sixteen Candles (1984)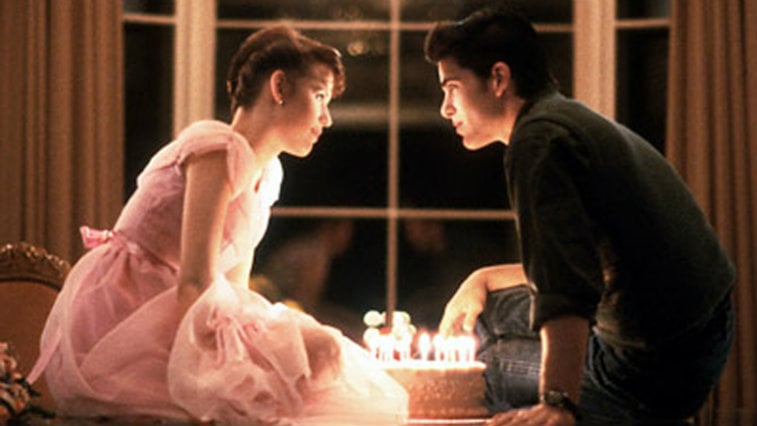 Many fans still consider Hughes's directorial debut to be one of his best films. Molly Ringwald became an instant icon with her performance as Samantha Baker, and the film's depiction of high school life set the tone for many of the director's subsequent films. Sixteen Candles heralded the arrival of the next big voice in comedy filmmaking, and the film ultimately became widely considered among the finest to hit theaters that year. Even decades later, it remains in contention for the title of Hughes's most beloved film.
3. Planes, Trains and Automobiles (1987)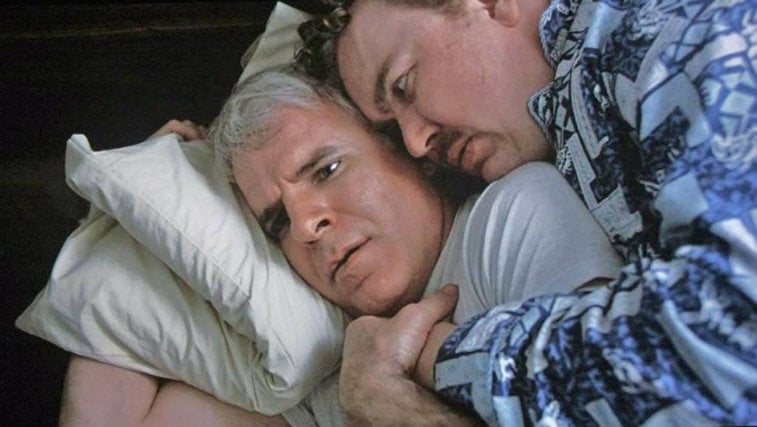 Steve Martin and John Candy have crackling comedic chemistry in this road movie that sees an uptight executive (Martin) forced to travel with an obnoxious but good-hearted salesman (Candy). A bit edgier than typical Hughes films, the film features a number of hilarious sequences but is underscored by a surprisingly poignant character-driven story. Praised by both the film's stars and critics in general, Planes, Trains and Automobiles has gone down in history as one of the best big-screen comedies ever made, even if it diverges from its filmmaker's traditional fare.
2. Ferris Bueller's Day Off (1986)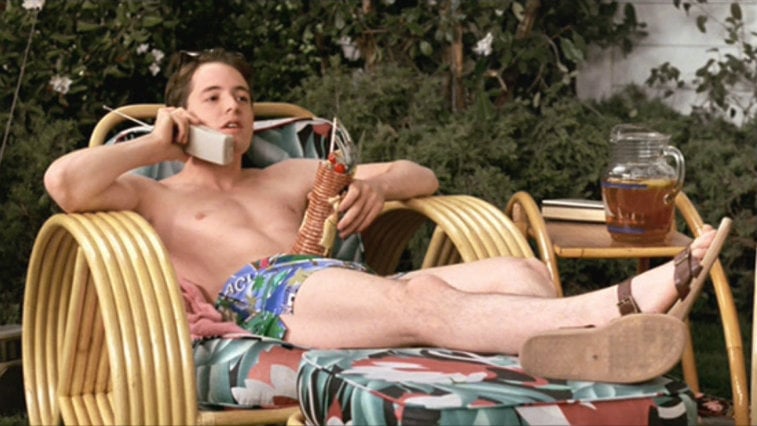 Celebrating its 30th anniversary this year (yes, really), this perennial classic may just be the most fun of all the films Hughes directed during his career. Matthew Broderick is a blast to watch as the mischievous but precociously wise title character, and his supporting cast — especially Alan Ruck as long-suffering best friend Cameron — lend ample support. Best of all, his misadventures actually make a worthy point about retaining a joy of life and not losing yourself amid an endless cycle of obligation. On any other list, Ferris Bueller's Day Off would easily reign supreme, but one Hughes film still trumps it.
1. The Breakfast Club (1985)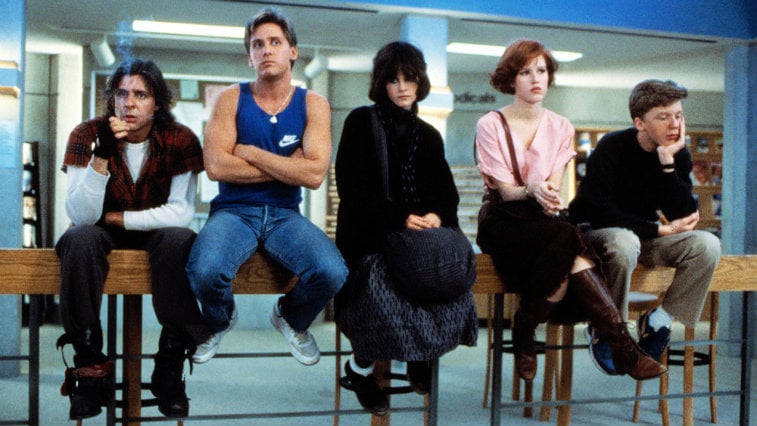 Every character, every line of dialogue, and every moment of this film are so pitch-perfect that one almost expects Anna Kendrick to pop up at some point (see what we did there?). Seriously though. The Breakfast Club just may offer the definitive cinematic representation of the frustration of youth, and it's attempt to incorporate the various sects of the high school population only further supports that thesis. A touch more serious than most of Hughes's other films, its gravitas comes not from artificial constructs within the narrative itself but from the emotional truth its story lays bare. An untouchable classic that manages to both encapsulate the 1980s and remain undeniably timeless.
Follow Robert Yaniz Jr. on Twitter @CrookedTable
Check out Entertainment Cheat Sheet on Facebook!       
More from Entertainment Cheat Sheet: