John Krasinski Said the Cutest Thing About His Wife Emily Blunt's Performance in 'Mary Poppins Returns'
John Krasinski, husband of Mary Poppins Returns star Emily Blunt, is a big fan of his wife. He had the cutest reaction to her performance in her latest film. Here's what Krasinski had to say about seeing his wife on the big screen.
John loved Emily's performance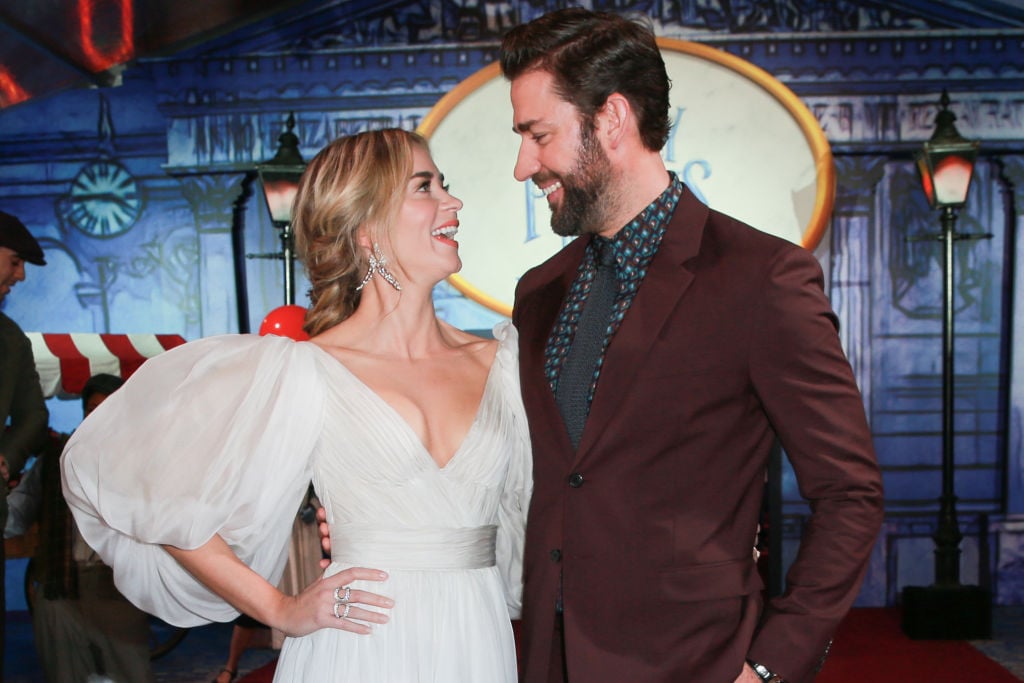 During an appearance on The Ellen DeGeneres Show, The Office star John Krasinski told Ellen about his emotional reaction when he saw his wife, Emily Blunt, perform in Mary Poppins Returns. Krasinski said he noticed there were tissues in the screening room but didn't think he would need them because he didn't have a cold. Little did he know the tissues were there not to stop a runny nose, but to dry up tears. Here's what the actor said to Ellen:
25 minutes into the movie, I stood up and went to the back of the room, and Emily said, 'Do you not like it? I've never seen this happen.' And I was pushing through all the muffins and bagels that were in the back looking for napkins. I was like, 'I need anything to stop this crying!' I was crying so much. I blew through the tissue box in 20 minutes, had to go to the napkins, and when I ran out of napkins, it's just all sweater.
What John Krasinki thought of Mary Poppins Returns
Krasinksi told Ellen he thought it was a beautiful film. He mentioned the movie was emotional, and he tried to prepare his family for how emotional it is before they went to see the film. "It's honestly one of the most beautiful films. I think it's exactly what everybody needs at the holidays. It's pure joy," Krasinski told Ellen.
John is Emily's biggest fan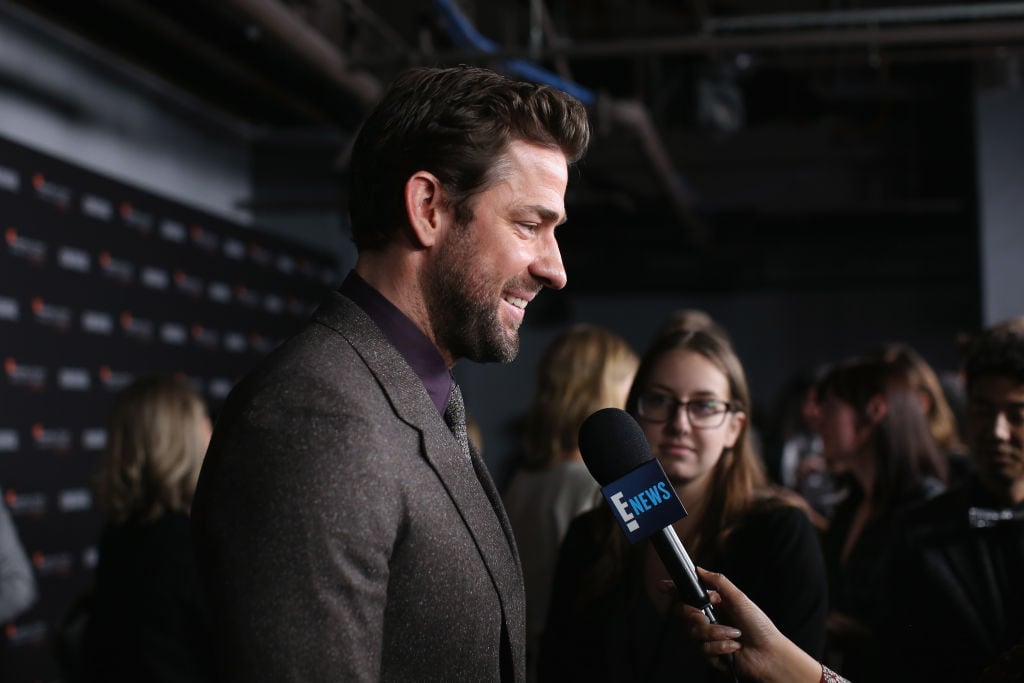 The actor is often emotional when he sees his wife on the big screen. It's reported Krasinski saw Blunt's movie, The Devil Wears Prada, more than 70 times, reports People. "Everybody keeps making fun of me for it, but The Devil Wears Prada was just one of those things where it was sort of my introduction to her," he told Entertainment Weekly at the SCAD Savannah Film Festival. He said he also admired his wife's work in My Summer of Love, Sicario, and Girl on the Train.
How John Krasinski and Emily Blunt met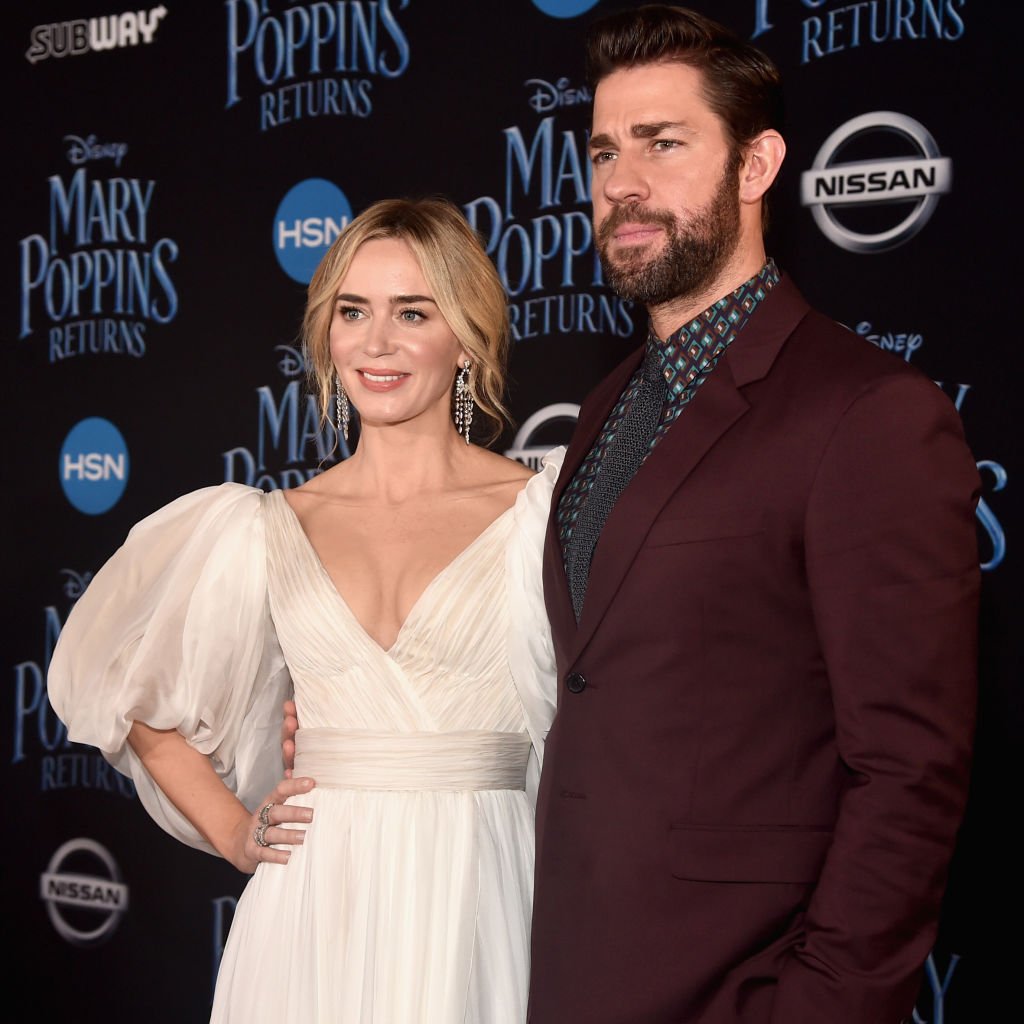 During an interview with Seth Meyers, Blunt revealed how she met her husband. According to Blunt, she and a mutual friend were having dinner when her friend saw Krasinski at the same restaurant. "My friend goes, 'Oh my God, there's my friend John." Krasinski was having dinner with Justin Theroux, but decided to stop by their table. "He abandoned Justin and came over to talk to us. He did not eat. He just stood there and made me laugh," Blunt told Meyers. When Meyers asked if she knew right away Krasinski was the one for her during their first meeting, and she replied, "I kind of did."
What's next for Emily Blunt
Blunt has a few more projects lined up. Her next film is titled Jungle Cruise, and she will play the character Lily Houghton. Blunt made her film debut in the 2003 film Warrior Queen. From there, she moved on to the 2003 TV movie Henry VIII. After a few more television roles, she got her big break in the 2006 film The Devil Wears Prada.
Read more: How Did Jason Momoa Meet His Wife, Lisa Bonet?
Follow Sheiresa Ngo on Twitter.