John Mayer Wants Instagram to Share His 'World Famous Meatloaf Recipe'
Social media users can't be careful enough in this world of data and privacy breaches. But when several celebrities shared an Instagram warning and declaration, some couldn't help but take a playful jab at the seriousness.
Celebrities like Josh Brolin, Rob Lowe, and Usher shared an Instagram warning to their profile forbidding the social media platform from sharing photos or messages. The message started, "Don't forget tomorrow starts the new Instagram rule where they can use your photos. Don't forget DEADLINE today!!" Forboding? Yes. Real … not really.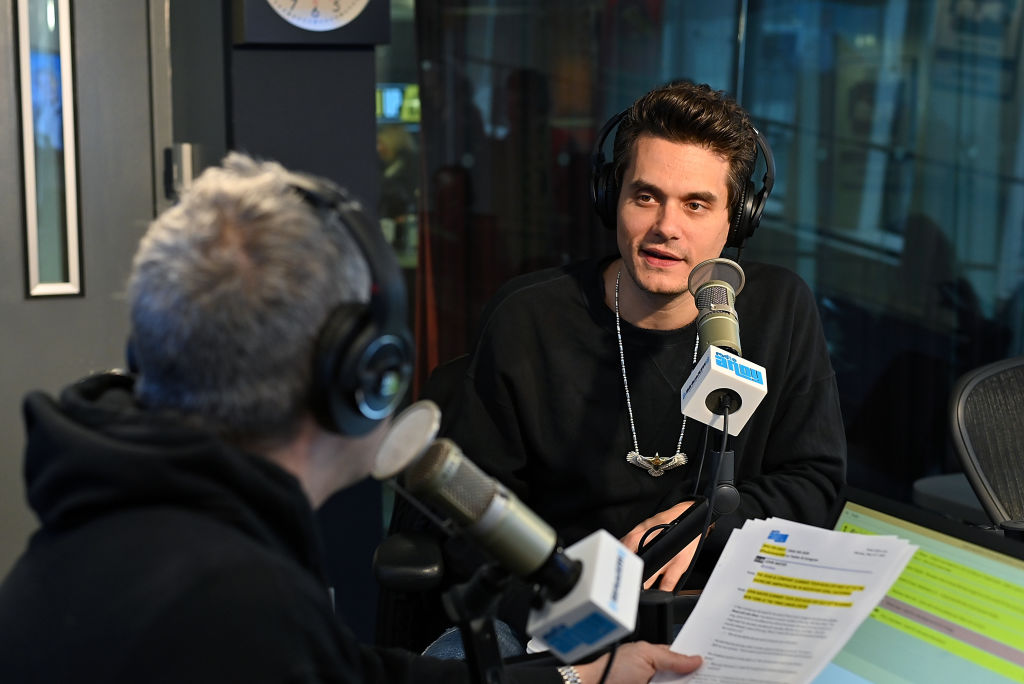 Influencer account, Comments by Celebs shared screengrabs from a number of celebrities who thought perhaps the Instagram warning was real. Usher wrote, "Better safe than sorry." Which produced a response from Instagram. "Hi from Team Instagram! This isn't real and nothing bad will be happening tomorrow!"
John Mayer created his own Instagram declaration
In light of the flood of Instagram shares, musician John Mayer created his own declaration, which ribbed fans right in their funny bone. His demands included that Instagram shares his "world famous meatloaf recipes, Joe Camel fan fiction, photographs of sinks, woke magic tricks, and fight club film flubs" amongst others.
He hilariously added that the post, made on his phone will stand as a binding contract. Along with the post, he added, "For immediate dissemination." The Zac Brown Band immediately demanded to receive the killer meatloaf recipe. "Let us in on that lil meatloaf recipe " Cookbook author Michelle Smith is also curious about what Mayer puts in his meatloaf. "Waiting for the meatloaf recipe…."
Cue the meatloaf comments. "Wait a minute… In my cookbook I pretty much have the best meatloaf of all times," wrote cookbook author, Teri Turner. A fan added, "@thewholesmiths I hate meatloaf so I am hoping this wins me over." We are still waiting, John.
It gets funnier
Several celebrities fell for the fake warning. When actor Rob Lowe posted it to his Instagram, his son hilariously responded, "You literally have a son who went to Law School. @matthewedwardlowe come get him." Actor Josh Brolin deleted his post but Comments by Celebs captured actor Armie Hammer's response. "I could be wrong … but I think just by using Instagram I think you give them permission in the terms and conditions."
Comedian Trevor Noah had his own take on the fake warning. He warned followers that there is an Instagram hoax in their midst. "Instagram you are a bad boy, don't use my message for your badness ok!" Concluding, "The Instagram demon is dead!" he declared.
When Comments by Celebs shared the series of screengrabs, they accompanied their post with their own funny comments. "Send this to 5 people, or you'll have bad luck for the next 7 years." Several celebrities responded. Blogger Arianna Margulis wrote, "i told my mom she better not." Reality personality Heather Dubrow responded with laughing/crying emojis. A fan saw this and wrote, "@heatherdubrow didn't you share it?"
Facebook has had its own fake warnings too, which continue to have life in Facebook-sphere.