John Mulaney Is a Big Kid at Heart as He Announced His Holiday Netflix Special
John Mulaney fans will receive a holiday treat as he announced his Netflix special, John Mulaney & the Sack Lunch Bunch.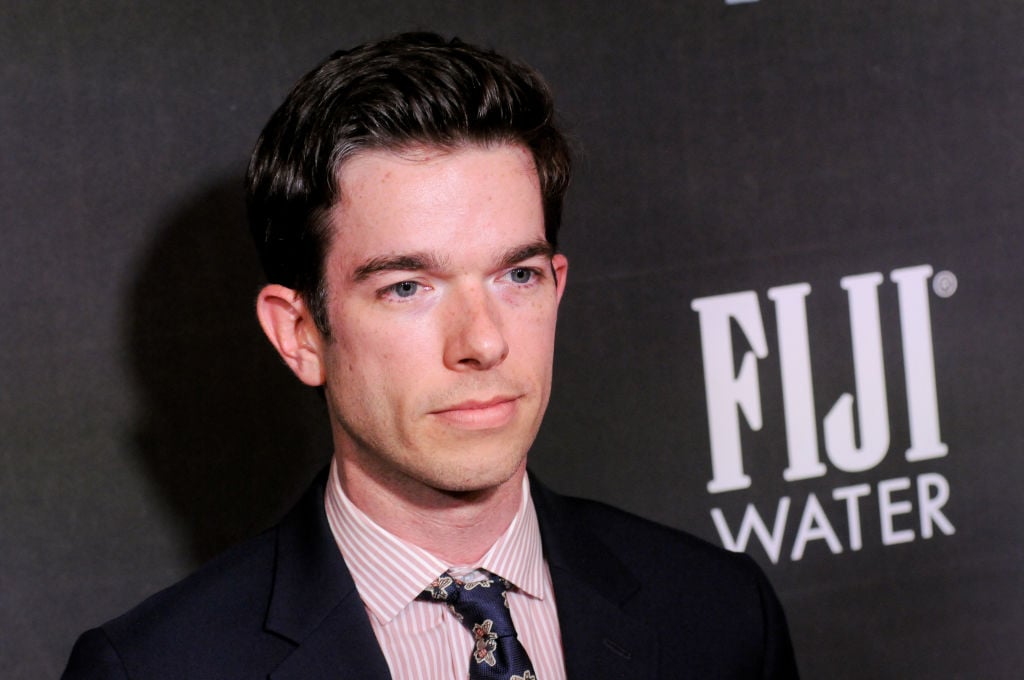 Mulaney referred to the special as, "A Musical Children's Special From a Man with Neither Children Nor Musical Ability." Airing on Netflix on December 24, Mulaney promises, "Songs and sketches and we interview young and old about existential quandaries." Mulaney also shared that other big named celebrities will also appear in the special. "Starring me and 15 brilliant young performers. And guest starring  @davidbyrneofficial  @jakegyllenhaal from Zodiac  @nlyonne  @andre_deshields  @shereenpimentel @annaleigh_ashford Richard Kind and more!"
"The Sack Lunch Bunch is a group of children ages 8–13 who are more talented than me," Mulaney said, Playbill reports. "In this special, we are joined by celebrity guests…the result is a collage of Broadway caliber showstoppers, comedy sketches for all ages, meditations on the unknown from children and adults, and a papier mache volcano."
Mulaney offered a sneak peek into rehearsals
When Mulaney chatted with Esquire he was in the middle of rehearsals for the special. One of the kids talked about the concept of the blooper reel. "I think they should have blooper reels at the end of scary movies so people can go home and not feel terrified," one kid says. "Right," Mulaney responds while nodding. "A catharsis of sorts. This whole special is going to be a blooper reel," Mulaney tells the kids.
During rehearsal, Mulaney plays a game with Suri, a child involved with the special, where she plays the owner of a restaurant and Mulaney is the customer. "Won't you please play Restauraaaant?"  she asks. He holds off until she begs again and he then gives in. "Hi, can I come into your restaurant?" he asks. The music stops and Suri says, "I'm sorry. We're closed for a private event."
Mulaney shared that he hoped the special would be a show both adults and children would find engaging. He spent time re-watching old PBS children's shows leading up to shooting the special. "It's been on TV how many—fifty years?" he asked about the enduring classic, Sesame Street. "It's modular, fast-paced. Bizarrely paced," he told Esquire. "They'll cut to a kid who blows up a balloon, draws a smiley face on it, and pops it. Like, 'Great, love it, moving on!' "
He often shares funny childhood memories
Even though Mulaney jokes that he's a 37-year-old man with no children, he certainly is still a kid at heart. He recently posted a funny birthday tribute to his younger sister Claire that shows his memory is very long. And funny.
"Happy Birthday to my younger sister @clairemulaney," he wrote, along with a throwback photo with his younger sister. "Although she is the baby of the family, she allowed me to keep being the most immature and ungrateful child even after I lost that title. This photo was probably on the way to church. Its been years but I still wear suits and squint and Claire has never opened her eyes. Happy Birthday Claire! I am sorry I dangled you over a skylight over three flights of stairs in a pillow case when you were 4. I had no human empathy yet! Yolo!" Humor runs in the family. Like her big brother, Claire Mulaney wrote for Saturday Night Live and is also a musician and comedian.