John Mulaney's Valentine's Day Tribute Includes This 'Real Housewife'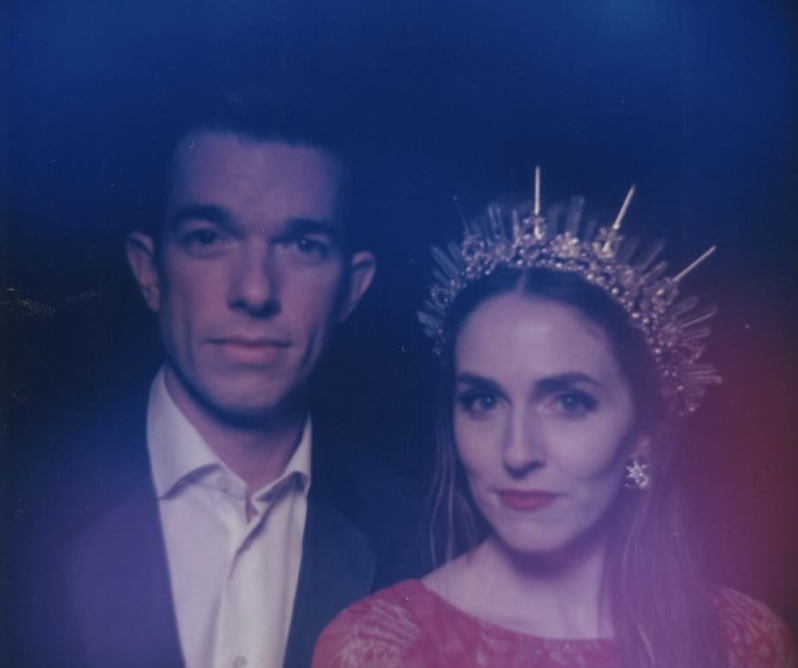 Comedian John Mulaney's Instagram Valentine's Day tribute to his wife, Annamarie Tendler literally couldn't be more perfect. He managed to perfectly express his love and admiration for Tendler–and even threw in a reference to one of the most fierce Real Housewives in the franchise. Slay John Mulaney, slay.
The couple married in 2014, according to Mulaney's Instagram. "July 5, 2014. On a beautiful and perfect day, I married a beautiful and perfect woman. I wish I could live it over and over again."
Who knew Mulaney was so romantic? But he proves it again and again. This time with a loving (and of course, funny) tribute to the love of his life.
The couple met in the most romantic way
Mulaney and Tendler met years ago during a group trip to the scenic island of Martha's Vineyard. "After a group vacation to Martha's Vineyard, John rode shotgun while Anna drove a carload of people home," the couple shared on their wedding site, US Weekly reports. "He did bits the whole ride and killed. They were not dating at the time, but Anna knew they would be soon after."
Martha's Vineyard is a favorite retreat for a number of celebrities and Saturday Night Live alumni. John Belushi used to refer to the island as being "healing, healthy, relaxing," Belushi's widow, Judy Belushi Pisano told the Vineyard Gazette.
SNL alum Seth Meyers wed on the island in 2013. Mulaney provided an insider's look of the event to Vogue. "This was a damn nice wedding," Mulaney wrote. "I know that's not very Vogue of me to say, but I've never written anything like this before. We ate in the tent and danced in the barn. Josh Meyers gave the best best-man toast I have ever heard. I won't detail everything in it, because I'll get choked up and cry on your nice magazine."
And had an equally romantic wedding
Mulaney and Tendler opted for a wedding in the Catskill Mountains. Golden Hour Studio, the company that shot the event, recounted the day. "When you shoot the wedding of an SNL writer and one of the best stand-up comedians today, you expect plenty of laughs throughout the day," photographer Jesse Pafundi recalled.
He adds that he was happy to report that the laughs expectation was met and far exceeded. "The laughs were nonstop, but the beauty and personal feeling of Annamarie Tendler and John Mulaney wedding in the Catskills at Onteora Mountain House were even more present."
The day was perfect, Pafundi recalls and it was, "Truly one of those times where you're almost wondering how you got here for all of the right reasons. It was an honor for me to capture a wedding of someone's craft I so deeply admire. I won't soon forget this one."
Mulaney's post shows he's still madly in love
Anyone who has seen Mulaney's stand-up knows about how the couple trained their dog Petunia with plenty of love and lots of humor. Or listened as Mulaney hilariously recount house hunting or getting engaged. Life with Tendler seems like a sweet journey for Mulaney and clearly, he worships her.
His goddess worship was pretty obvious when he likened his wife to the queen, Real Housewife Erika Jayne in his Instagram tribute. "Happy Valentines Day to the coolest, kindest, funniest, weirdest, most beautiful, most artistically inspiring person I have ever met. Happy Valentines Day to a woman who is a cross between Joan Didion and Erika Jayne. Anna, you might as well be the Sea Org, because I'd sign a Billion Year Contract to be with you. Happy Valentines Day @amtendler. Life would be so stupid without you." I'm crying. No, you're crying.
Check out The Cheat Sheet on Facebook!