Johnny 'Bananas' Devenanzio Said 'The Challenge' Used to Be Like 'A Party,' But Now It's 'Purgatory'
MTV's The Challenge has been on the air for over two decades, and now, it's back again with Total Madness. We're already seeing veteran players band together and attempt to take out the rookies. And, of course, interpersonal drama is also taking over the Challenge house.
Johnny "Bananas" Devenanzio is back once again in an attempt to win the big money. He's been playing the game for over 10 years, and he's won more times than any other competitor. Now, he's reflecting on how Total Madness totally differs from other seasons of the show. Here's what Devenanzio said about how Total Madness is more like "purgatory" than any other season.
'The Challenge: Total Madness' is unlike any other season of the show
We've seen Challenge competitors go against loved ones, exes, and friends on the show in the past. But Total Madness has a completely different setup than any fans have ever seen. This season, each competitor is playing a completely individual game — but a major twist means each competitor must go into an elimination and win before proceeding to the finale and hopefully winning the big money.
Not only does this season's twist make winning more difficult, but the living situation is also completely unusual. A typical Challenge house is akin to what one may find in a five-star resort. But in Total Madness, contestants are living in what they describe as a "nuclear bomb shelter." Their living quarters are underground, and they're given a roll of toilet paper, bar of soap, and towel at the end of their bunk beds upon arrival.
"I'm in this dungeon-type thing and I'm like, 'Where's the hot tub? Where's the mimosas? Where the heck is the sun?'" Mattie Lynn Breaux questions in a clip from the show.
Johnny 'Bananas' Devenanzio is trying out a new strategy this season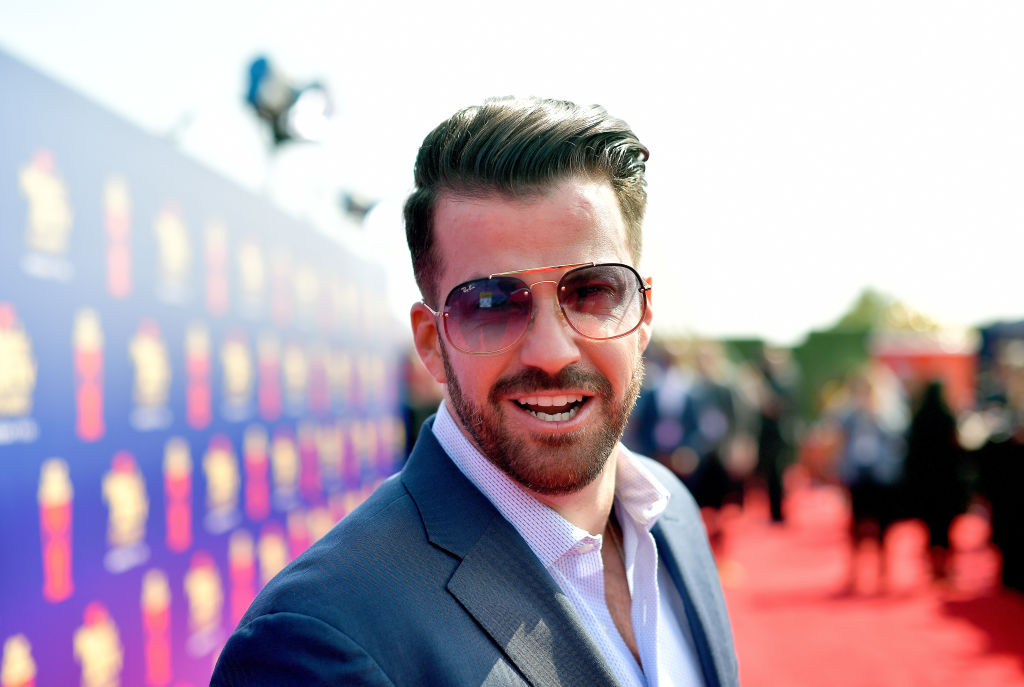 Devenanzio is back and more hopeful than ever that he can make it to the finale. And his arch-nemesis, Wes Bergmann, is also on this season of the show. While Bergmann and Devenanzio typically go head-to-head and duke it out until either one of them gets eliminated, they're going for a different strategy this season. Prior to Total Madness, they decided they'd join forces and work together to get to the end.
Strategically, this was a no-brainer," Devenanzio explained to People. "I think Wes and I both knew that us putting our beef aside and working together was probably the smartest thing for our games. However, we both have been, I think, burdened with unusually large egos. And putting our egos aside and trusting the other one was very difficult."
Fans are already seeing Bergmann and Devenanzio working together, too. During the second episode, they both devised a plan to encourage Jenn Lee to make some bad plays, which resulted in her elimination.
Devenanzio noted the show has changed significantly over the years
Devenanzio has quite a few opinions on Total Madness. MTV asked the star player what he thinks the biggest change to the game has been throughout the years. And Devenanzio stated the atmosphere and living situation of the current season is unlike anything he's ever experienced.
"The isolation," Devenanzio told the camera. "Back in the day, The Challenge used to be like spring break, a party. We used to show up, it was like, no holds barred. You want to go somewhere? Go ahead, here's a cellphone. You want to read a book? You want to bust out your laptop? Go ahead. Now, we're living in a bunker. It went to being a party to literally living in purgatory."
No matter the situation Devenanzio is presented with, he seems to be good at adapting. And we'll have to wait and see how well he does as Total Madness progresses.
Check out Showbiz Cheat Sheet on Facebook!