Johnny Depp and Other Stars With Serious Debt Problems
Johnny Depp, the fifth highest-paid actor in Hollywood, earned $48 million in 2016, according to Forbes' estimates. But the millions the Pirates of the Caribbean star is bringing in aren't enough to keep him afloat if the stories about his financial woes are true. How can a man who reportedly earned hundreds of millions of dollars in the past decade be broke?
Well, it's easier to understand once you realize Depp was also spending $2 million a month to maintain his lavish lifestyle, including $30,000 on wine alone. Combine that with personal problems and conflicts with his managers, and you have a recipe for financial disaster.
Depp's fiscal problems appear to be serious, but he's hardly the only celebrity who has run into money troubles. We've told you before about the ones who've declared bankruptcy, but that's just the tip of the iceberg. Depp and these 14 other stars might have big paychecks, but that hasn't stopped them from developing serious debt problems.
1. Nicolas Cage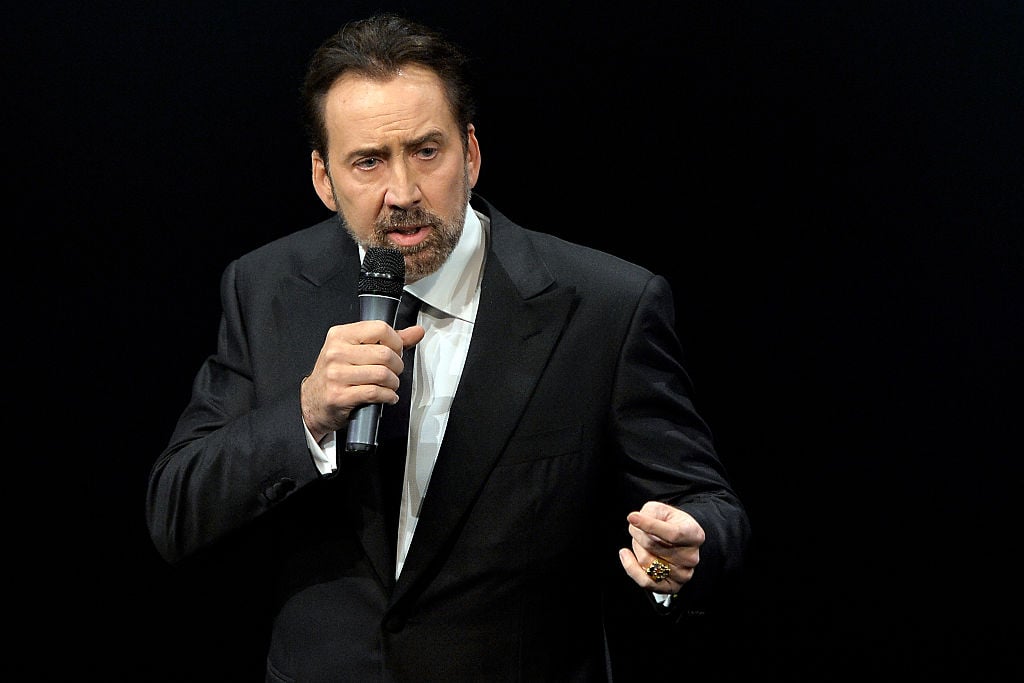 Owed $14 million to the IRS
Nicolas Cage's money troubles are the stuff of Hollywood legend. The actor owed $14 million to the IRS at one point, according to ABC News, though he's managed to pay off a big chunk of that bill.
Like Depp, extravagant spending sank the National Treasure star. Among the things he blew his cash on were a collection of shrunken heads, a dinosaur skull, a Gulfstream jet, a variety of exotic pets, the first Superman comic, and a pyramid-shaped tombstone in New Orleans, per Thrillist.
But the real cause of his financial downfall was his real estate portfolio, according to The Street. The Oscar-winner bought multiple castles and private islands at the peak of the housing bubble but couldn't keep up with the payments.
Next: A Beverly Hill 90210 star who's been sued twice by American Express
2. Tori Spelling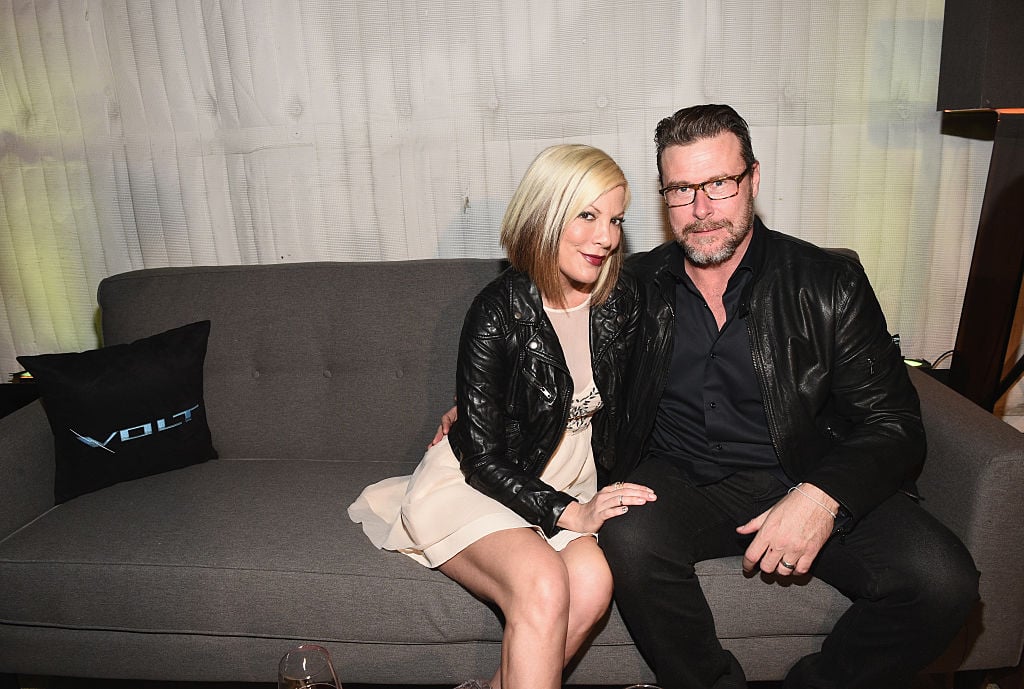 $259,000 tax lien
Celebrity gossip hounds can't help but gawk at Tori Spelling's financial woes. A court recently ordered the former Beverly Hill 90210 star and her husband, Dean McDermott, to pay $220,000 to City National Bank after they reneged on a 2010 loan. The couple also faced a $259,000 tax lien in 2014 and were sued twice in 2016 by American Express because of unpaid credit card bills.
The reality TV star has said her privileged upbringing makes it hard to live within her means. Her dad, producer Aaron Spelling, was one of the richest men in Hollywood before he died in 2006. But Tori only got $800,000 from his estate.
"I grew up rich beyond anyone's wildest dreams. I never knew anything else," she wrote in her 2013 memoir, Spelling It Like It Is. "Even when I try to embrace a simpler lifestyle, I can't seem to let go of my expensive tastes."
Next: How bad is Johnny Depp's financial picture?
3. Johnny Depp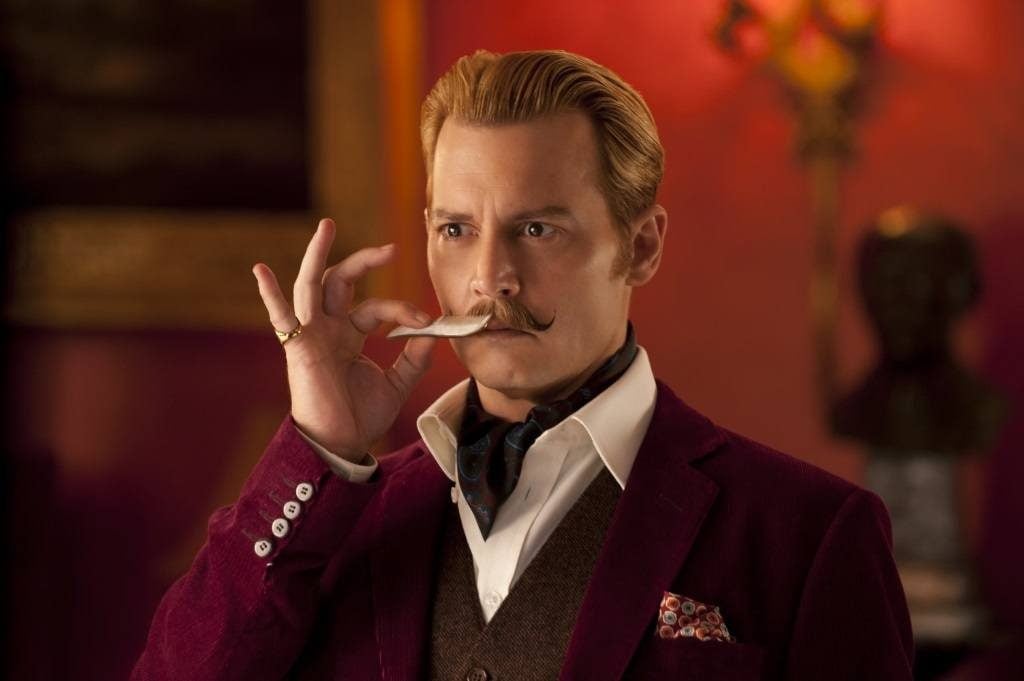 $40 million tax debt
Depp's debt totals $40 million, according to a lawsuit the actor filed in January 2017 against his former managers. The actor blames his advisers for not paying his taxes on time and taking out high-interest loans without telling him. The managers countersued, saying the Alice in Wonderland star alone is to blame for his money misery.
The Hollywood Reporter has a detailed report on the "insane story" of Depp's financial issues that's worth a read. In short: Depp's advisers claim they urged the actor several years ago to scale back his spending and sell some of his assets, such as a French chateau or some of his art collection. Depp ignored them.
Depp has said the managers are full of it. "Why didn't they drop me as a client if I was so out of control?" he told The Wall Street Journal. But he didn't exactly apologize for his spending. "It's my money," he said. "If I want to buy 15,000 cotton balls a day, it's my thing."
Next: This celebrity is $53 million in debt
4. Kanye West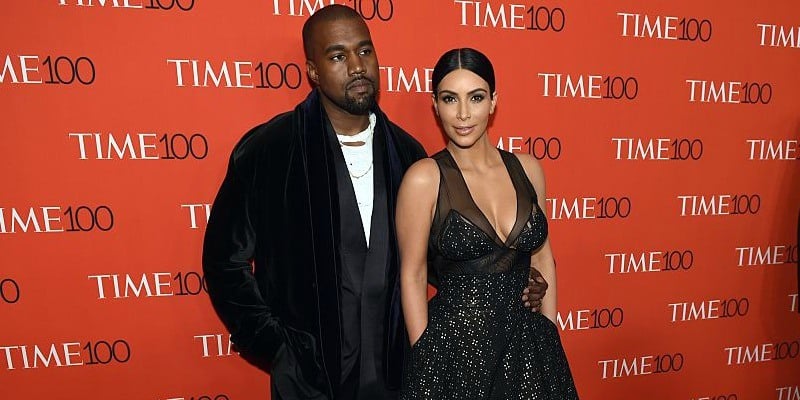 $53 million in debt from business ventures
Kanye West made headlines in 2016 after he tweeted that he was $53 million in debt. But West's financial problems weren't so much the result of overspending as they were a consequence of his business ventures, Vanity Fair explained. The rapper's various forays into the fashion world were expensive. Getting a clothing line off the ground comes with big upfront costs, and West's ventures just weren't profitable.
But West could be savvier than most people think, Vanity Fair noted, speculating that his attention-grabbing tweet was a not-too-subtle pitch to investors for funding. And with a net worth estimated at $145 million and annual earnings in the tens of millions, others think he was exaggerating his financial woes just a bit. Plus, there's always the possibility that his wife, Kim Kardashian, bailed him out.
Next: The founding father who died in debt
5. Thomas Jefferson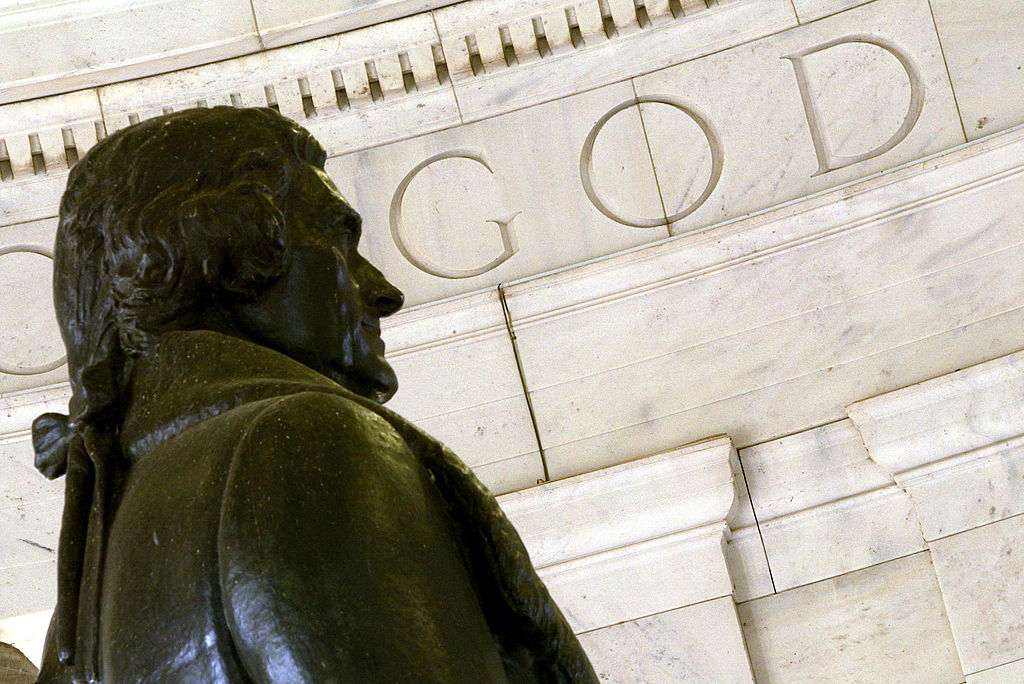 $107,000 from inherited debt and other expenditures
You know founding father Thomas Jefferson as the main author of the Declaration of Independence and our country's third president. But did you also know he was a debtor? Yep. The man who declared all men have the right to "life, liberty, and the pursuit of happiness" was dogged by creditors throughout his life.
When Jefferson died in 1826, he owed $107,000 — the equivalent of $1 million to $2 million today, according to Monticello.org. Although it wasn't unusual for a man of his stature to owe some money at the time, Jefferson's debts were unusually large. That was partly because he inherited debt from his father-in-law and partly because people who owed him money weren't paying up. But Jefferson also lived beyond his means, dropping cash on building projects, pricey furnishings, and wine. Sound familiar?
Next: A child star with big financial problems
6. Lindsay Lohan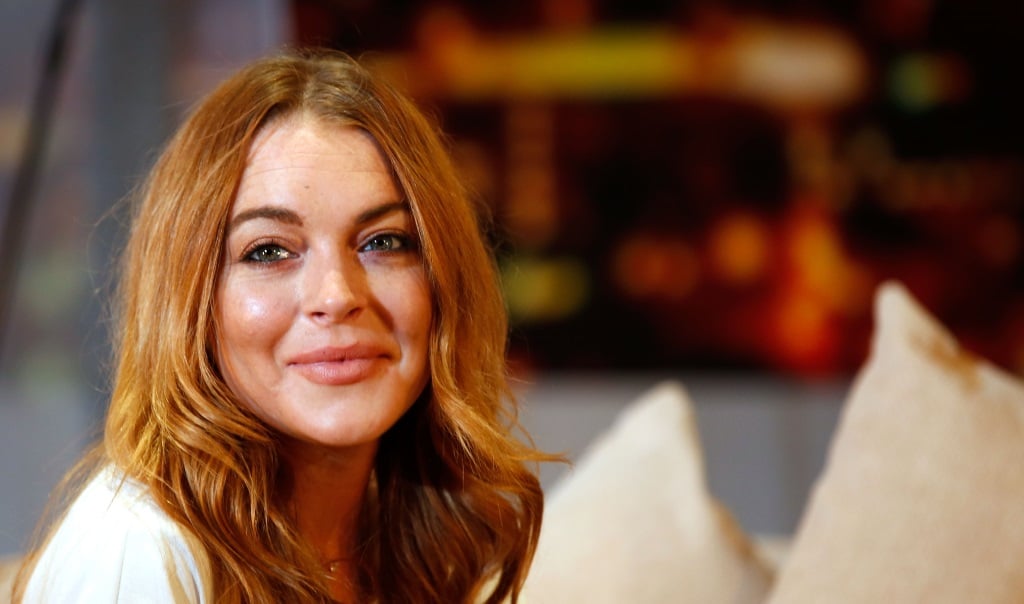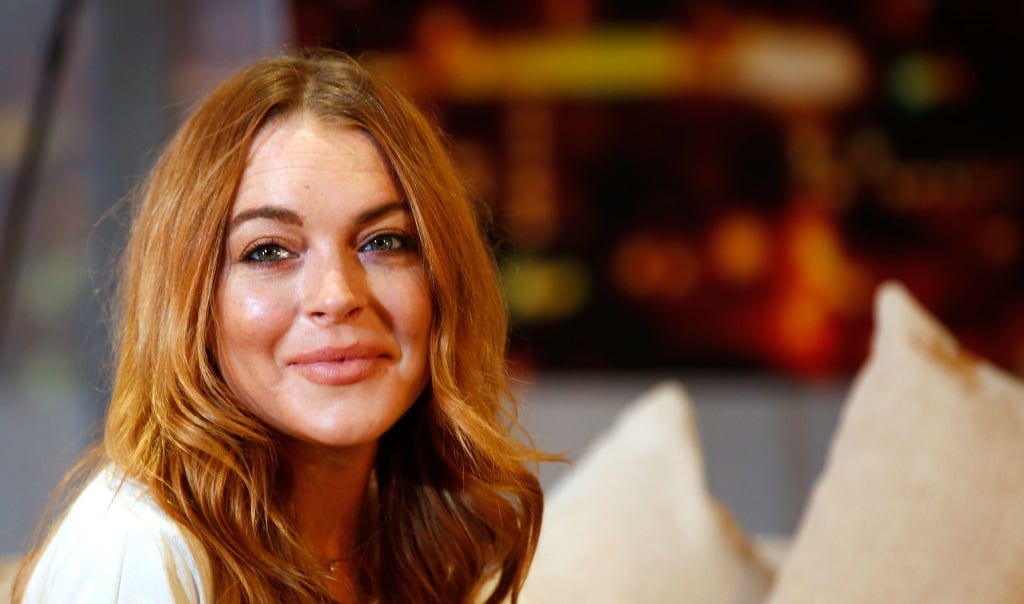 $137,000 in back rent payments
Freckle-faced former child star Lindsay Lohan has had a tough time transitioning to an adult career. Yet despite a dearth of film roles, the actress has continued to spend, and spend, and spend some more. In 2010, she was $600,000 in credit card debt. In 2012, she settled a $93,000 debt with the IRS — reportedly with a little help from Charlie Sheen — though she owed the government even more, according the E! News.
Although Lohan has toned down her antics somewhat and is no longer a daily tabloid fixture, her money problems persist. In late 2016, her landlord evicted her from her London apartment because she owed $137,000 in back rent. It's not the first time she's been booted because she couldn't pay the bill. In 2012, she was kicked out of L.A.'s  Chateau Marmont after running up a $46,000 tab, including $3,145 minibar bill.
Next: A famous photographer trapped in a big financial mess
7. Annie Leibovitz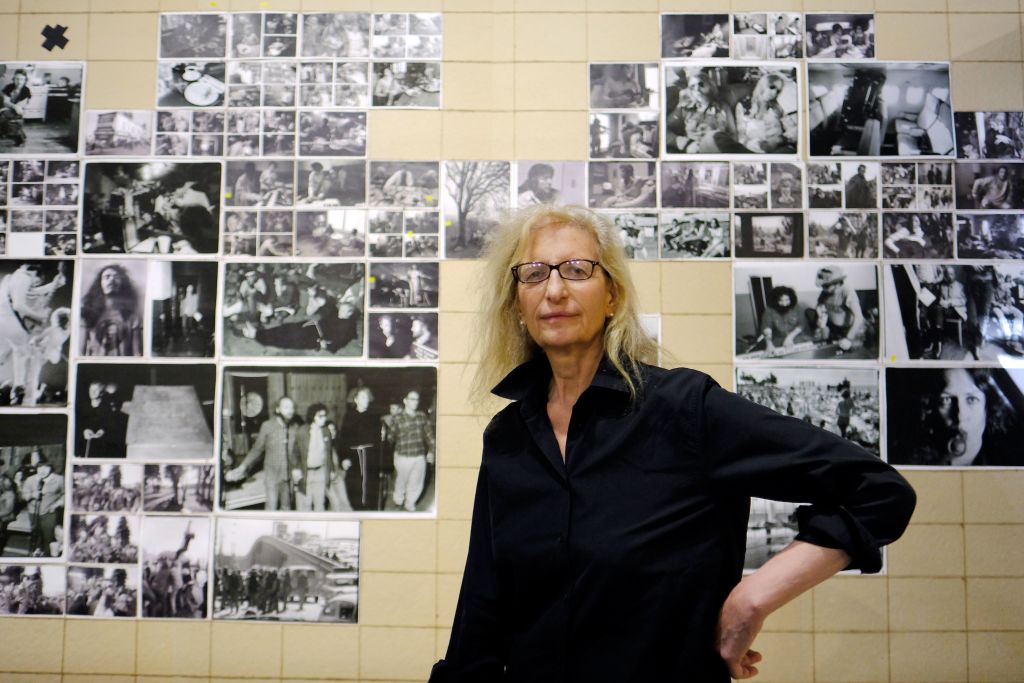 $15 million unpaid loan
Celebrity shutterbug Annie Leibovitz is pretty famous in her own right. And like some of the stars she photographed, she managed to run up some serious debt. In 2009, she hadn't paid back a $15 million loan from Art Capital Group, which sued her for $24 million. She'd put the rights to her photo archive as collateral for the loan, which meant she stood to lose access to her vast back catalog if she couldn't pay up. Fortunately, Leibovitz struck a deal and was able to hold on to the rights to her work, The Guardian reported.
Leibovitz's money problems didn't surface overnight. For decades, the perfectionist photographer had been blowing the budget on her photo shoots and spending recklessly in other ways. In the late '80s, when she was hired to shoot an American Express ad campaign, she'd actually been denied multiple times for one of their cards.
Next: Mammas, don't let your babies grow up to be cowboys — or tax debtors like this famous singer.
8. Willie Nelson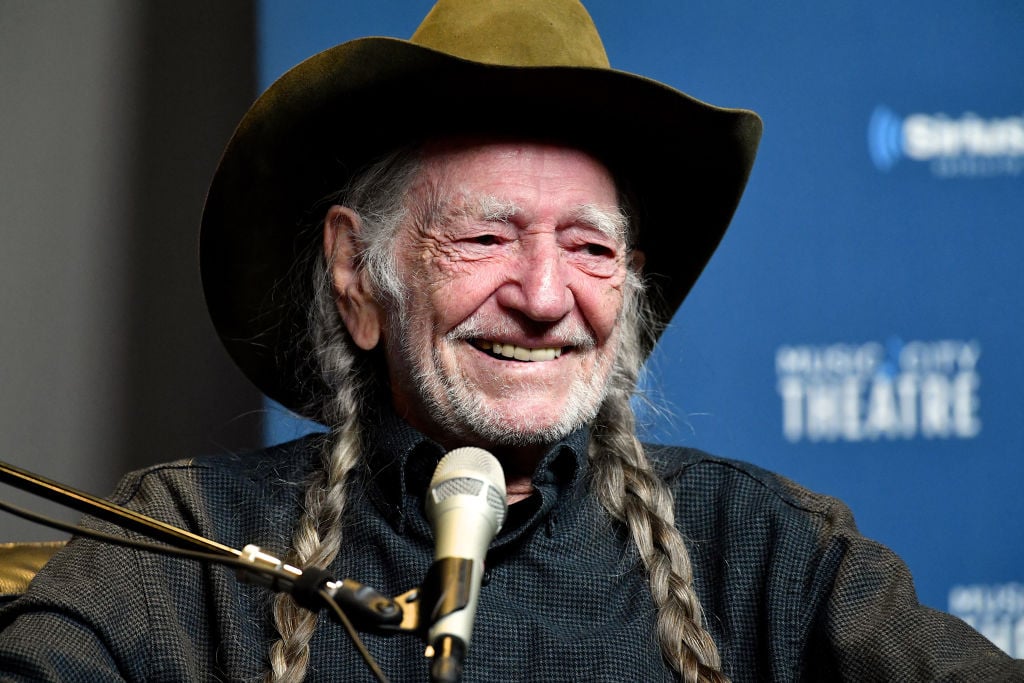 $16 million IRS debt
When country singer Willie Nelson found himself in trouble with the IRS, he came up with a novel solution: He recorded an album.
The problems started in 1984, when the IRS decided to a closer look at the musician's tax returns, according to Forbes. After spotting some funny deductions, they sent him a bill for $16 million in unpaid taxes, penalties, and interest. (Nelson blamed his accountants at Price Waterhouse for giving him bad tax advice.) Eventually, the IRS seized Nelson's property, selling it to pay down some of his bill.
But it still wasn't enough, so Nelson and the IRS came to an unusual agreement: He'd share the revenue from his next album — The IRS Tapes: Who'll Buy My Memories? — with the government. He raised enough to pay off $3.6 million of what he owed, and a successful lawsuit against Price Waterhouse eventually covered the rest.
Next: The rapper who ran out of time with the IRS
9. Flava Flav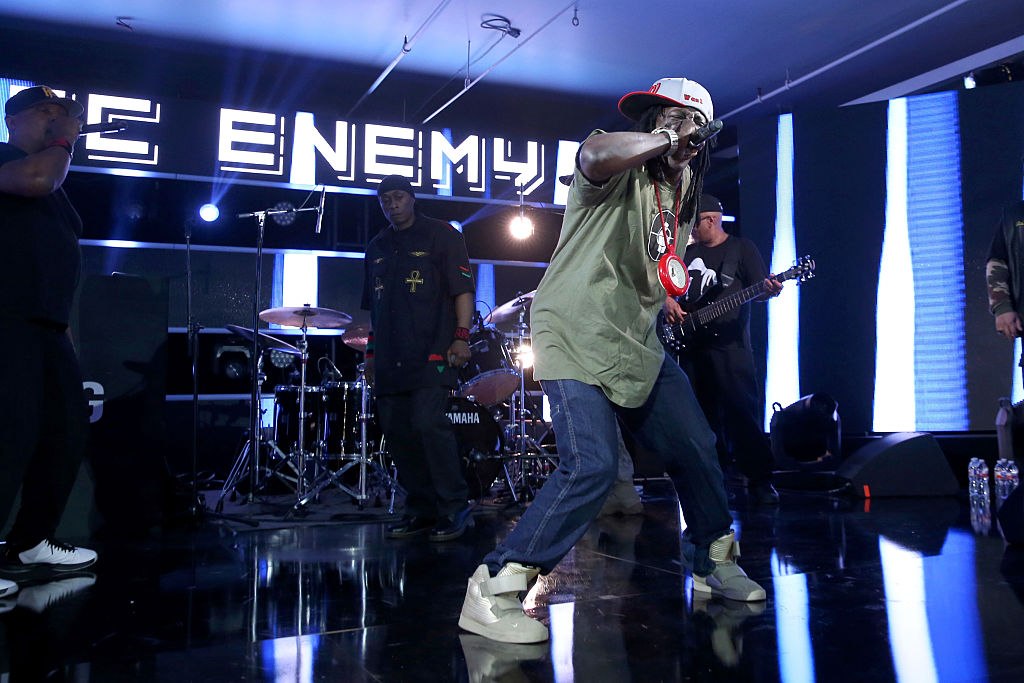 $1 million IRS debt
Rapper Flava Flav's big debt almost landed him in lockup. The former member of Public Enemy owed more than $100,000 in child support to the mother of three of his kids in 2012. The bill could have led to a 180-day jail sentence, but the rapper managed to scrape together $25,000 and avoid getting thrown in the slammer.
The child support debt was small potatoes compared to Flava Flav's problems with the IRS. In 2012, he also owed more than $1 million in back taxes and penalties.
Next: This famous rock widow wasn't the girl with the most cake after all. 
10. Courtney Love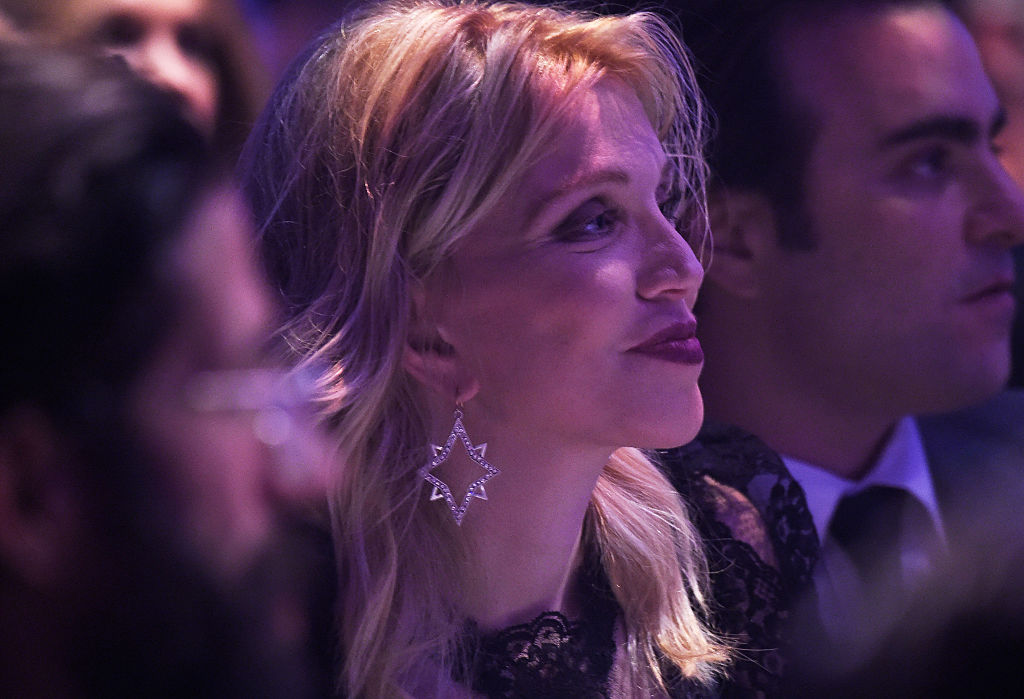 Hundreds of thousands of dollars for various expenses
Is it any surprise that famously erratic star Courtney Love has problems with money? Over the years, the Hole singer and widow of Kurt Cobain has owed hundreds of thousands of dollars to her lawyers, a drug rehab facility, a travel agency, and American Express, according to various reports.
But at least one of those debts might not have been her fault. She claimed she never opened the Amex cards that were issued in her name, according to CBS News, and it's possible she was a victim of identity theft. That's a reminder that everyone — even the rich and famous — should be careful about keeping their personal information private.
Next: A star who didn't turn out to be a winner with his finances
11. Ed McMahon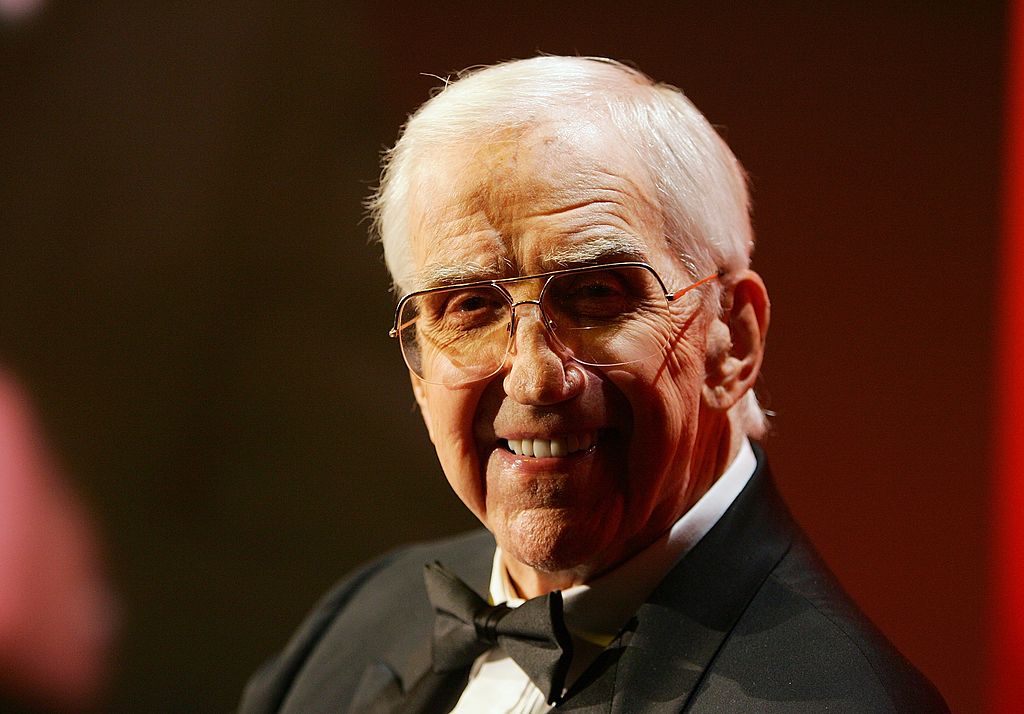 $1.5 million total debt
Publishers Clearing House spokesman Ed McMahon apparently needed one of those jumbo-sized prize checks for himself. In 2008, the comedian and Star Search host was $1.5 million in debt, including $644,000 in overdue payments on a $5 million mortgage and a $750,000 bill for American Express. (Maybe it should stop issuing cards to celebrities.)
McMahon's generosity was partly to blame for his debt problems, according to The Huffington Post. Plus, he wasn't getting residuals from his many years on The Tonight Show. As a result, he was in danger of losing him Hollywood mansion to foreclosure. His mortgage, which was held by disgraced lender Countrywide Financial, was eventually bought out by a generous investor, who let McMahon stay in the home until he passed away in 2009, according to Bloomberg.
Next: What's scarier than biting off the head of a bat? The IRS.
12. Ozzy Osbourne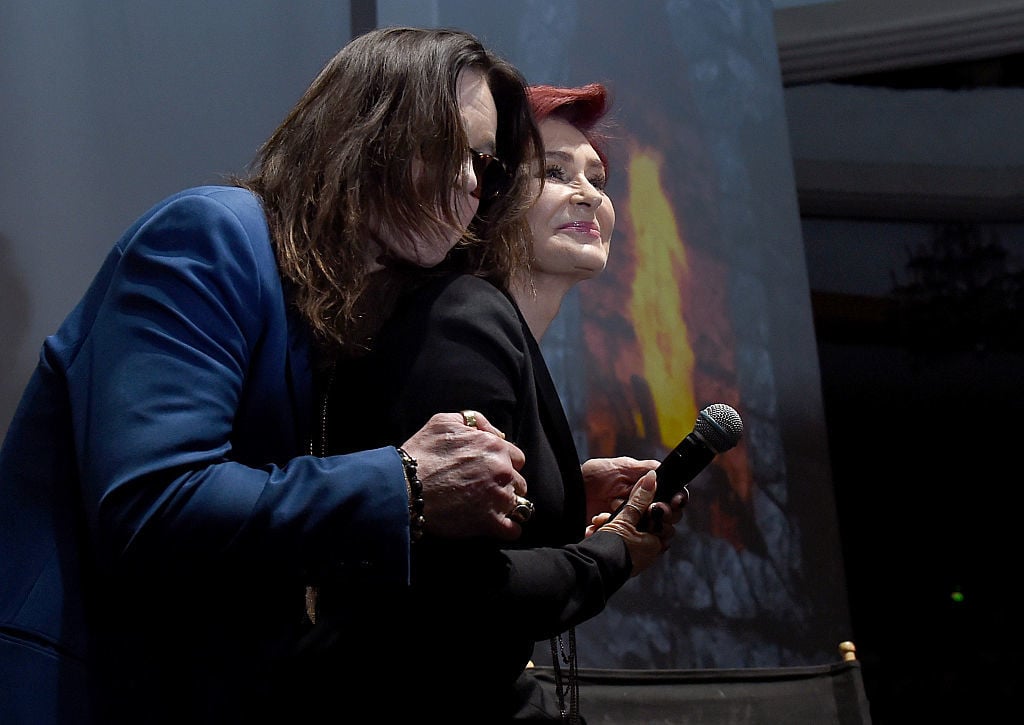 $1.7 million tax lien
In 2011, the IRS slapped a $1.7 million tax lien on a Los Angeles home owned by former Black Sabbath frontman Ozzy Osbourne and his wife, Sharon Osbourne. Unlike some people on this list, Osbourne was able to swiftly resolve his debt problems. Sharon Osbourne, who manages her husband's career, said she didn't know anything about the tax debt until it was reported in the media, according to Billboard. The bill was paid, and she blamed the mix-up on the couple's financial advisers. But she admitted she should have been paying more attention to what was going on.
"You can't rely on anyone but yourself," she told Billboard. "You have to be on top of your own business affairs. My fault … lesson learned." Wise words for anyone, famous or not.
Next: A funny man with a not-so-funny tax problem
13. Chris Tucker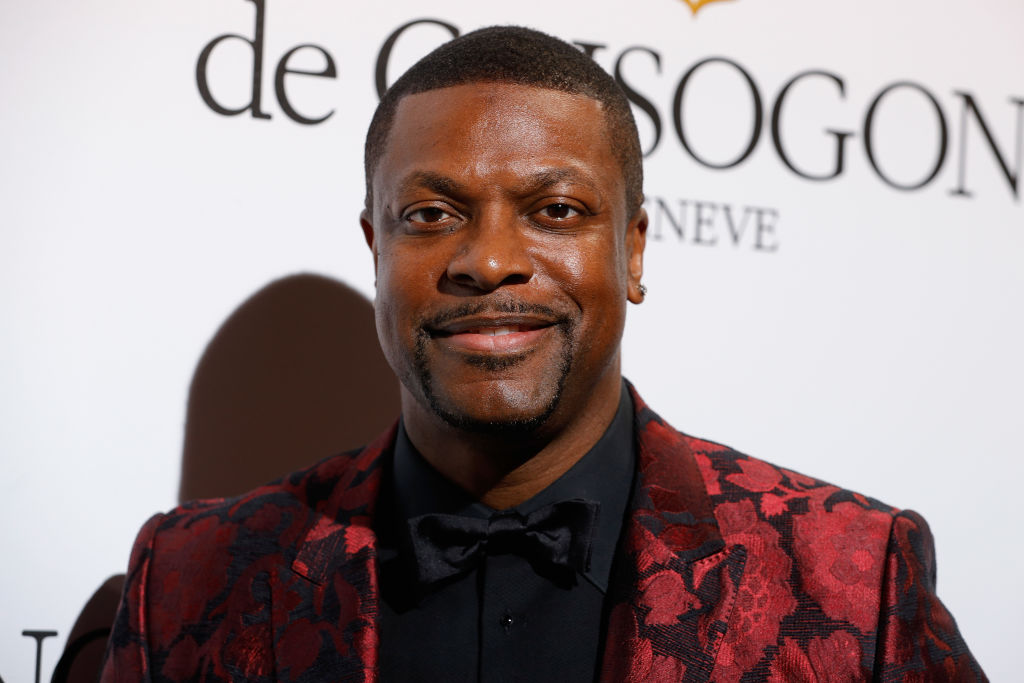 $2.5 million in unpaid taxes
Another celebrity; another massive unpaid tax bill. Like several other stars on this list, comedian Chris Tucker ran into problems with the IRS and was eventually staring down a $2.5 million tax lien. The reason for the debt were all too familiar: bad money managers, a rep for Tucker told CNN.
What's with celebrities and shady accountants and financial advisers? Some crooks see the famous as easy marks, such as Kenneth Starr, who bilked clients, including Sylvester Stallone and Wesley Snipes, out of $30 million. Other celebrities are busy and not very money-savvy, and they might not know how to tell a good financial adviser from an incompetent one.
Next: This star's Ferrari was repossessed — while he was shopping for a Bentley.
14. Tyga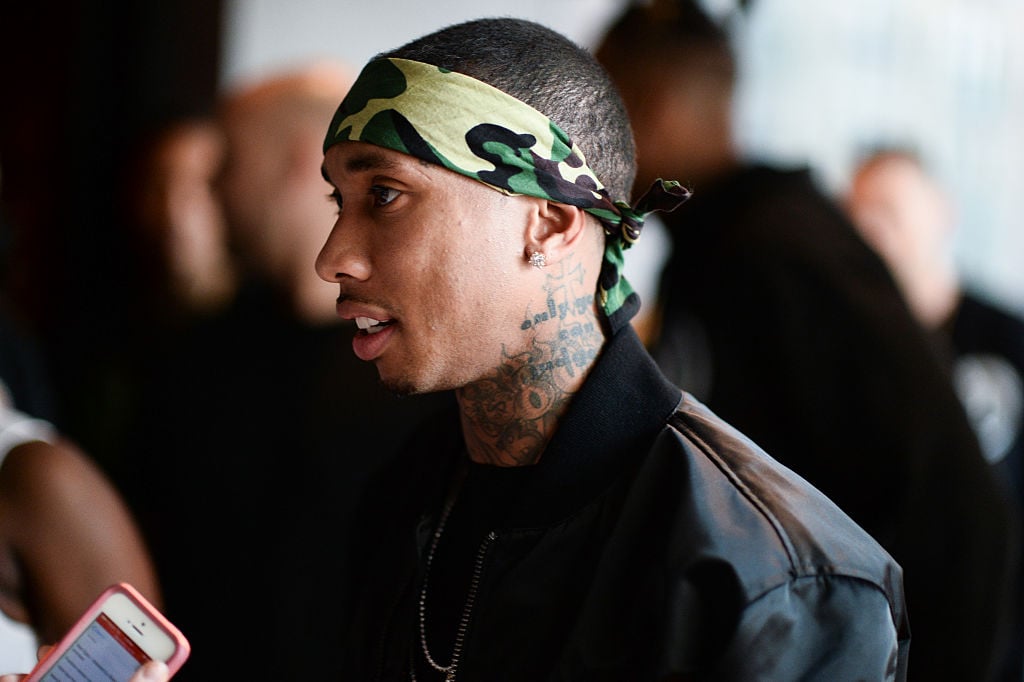 $300,000 unpaid bill at a Beverly Hills jeweler
Rapper Tyga (real name: Michael Stevenson) and former beau of Kylie Jenner isn't the only Kardashian-adjacent celeb with money woes. In 2016, he was sued after he failed to make payments on a Ferrari. The car had previously been repossessed when he was shopping for a new Bentley, according to People.
Tyga also owed nearly $300,000 to a Beverly Hills jeweler, though his lawyer says that debt has been repaid. He's stuck landlords with big bills in the past, and Blac Chyna, the mother of his son King Cairo, has alleged he's behind on child support. It all adds up to a big money mess.
Next: The American Idol winner who lost her house
15. Fantasia Barrino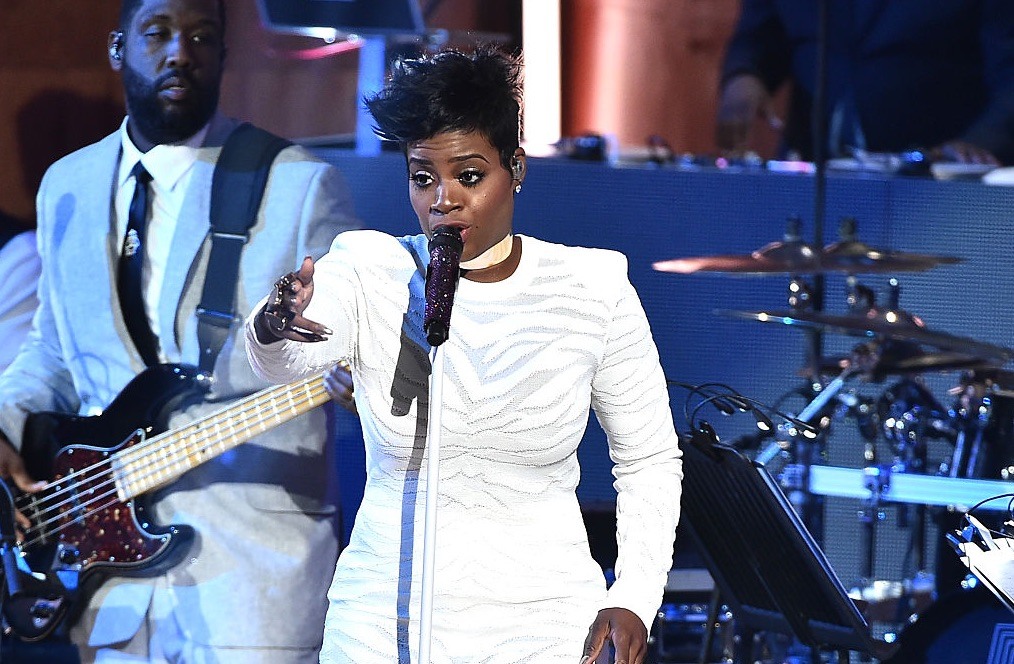 Lost one of her two North Carolina homes to foreclosure
American Idol winner Fantasia Barrino's life wasn't exactly a fairy tale after she rose to stardom. One of the singer's two homes in Charlotte, North Carolina, was foreclosed on in 2008, according to US Weekly. She managed to hang on to the property for a while but eventually handed it over to the bank in 2013.
In an interview with The New York Times, Barrino said she had assumed she wouldn't need to worry about money after she became famous, and she spent too much on family and friends, leading to debt problems. "I created the monster myself," she said. "I'm big on family, and I want to see everybody happy. That's where I messed up."
More from Money & Career Cheat Sheet: