Johnny Galecki: This Is How Much Money He Makes From 'The Big Bang Theory'
Most people recognize Johnny Galecki for his long-standing role as Leonard Hofstadter in the hit CBS show The Big Bang Theory. For nearly 12 years we have watched Leonard try (and often fail) to teach his roommate, Sheldon, to be more human.
From the first episode of the show, The Big Bang Theory has held a strong fan base that only continues to grow. With streaming services like Hulu and CBS All Access, new fans jump on the nerdy bandwagon every day.
The cast of the of Big Bang, have not only made their mark on the hearts of geeks everywhere, but they have also proven to be very profitable for CBS. Because of the success of the show, they were able to leverage substantial pay rates in the six and seven figure range per episode. In 2018, the top four highest-paid TV actors were from The Big Bang Theory.
You may be wondering how Galecki got his start in show business and whether he made the list. The answer might surprise some of you.
Johnny Galecki was a child star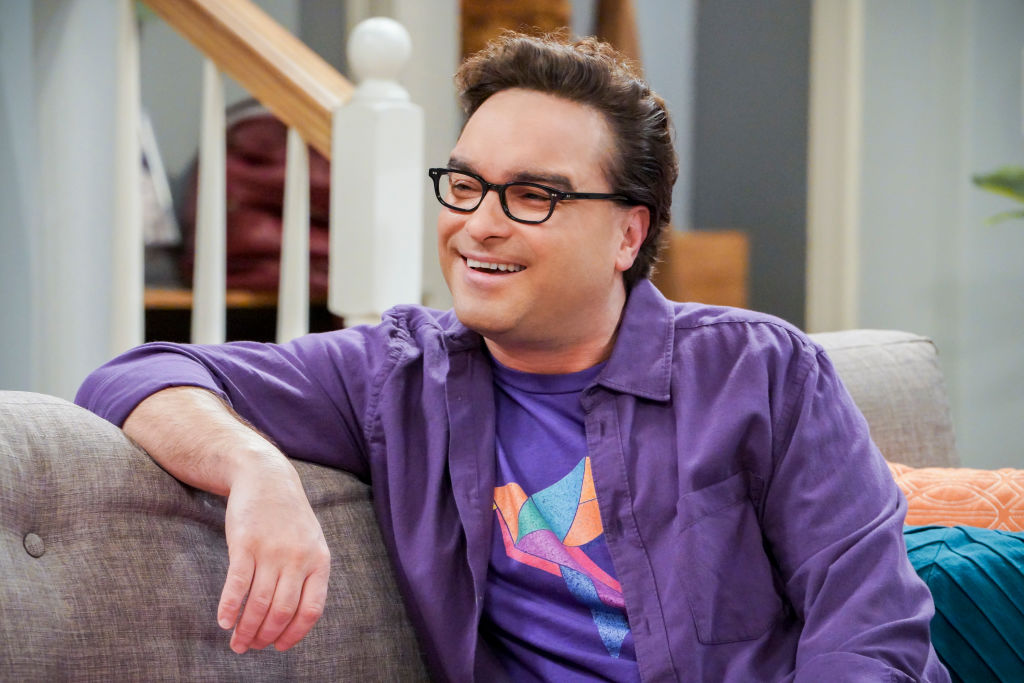 Contrary to popular belief not all child stars end up self-destructing. They don't all wake up one and take a baseball bat to someone's car, or get ten pounds of lip filler injected into their face. Some go on to find even more success than they had in their younger years. Galecki is one of them.
He started his career on stage at the age of 7. By the time he was 11-years-old, he had already won an award for one of his plays. By 1987, he was making appearances on television sitcoms and made-for-TV movies.
He has also been in a lot of movies, such as Suicide Kings, I Know What You Did Last Summer, The Opposite of Sex, Vanilla Sky, Bean, and Bookies. All this while still taking work here and there in Broadway and off-Broadway productions.
'The Big Bang Theory' was not his first big role
Although he had found a lot of success and work in acting, he was still relatively unknown, until he landed a spot on a hit TV show, opposite some really big names in Hollywood.
He got his first big break in 1992 when he joined the cast of Roseanne. He played David Healy, Darlene's boyfriend, and eventual husband. This was a huge boost to his career. Being on one of the top-rated shows at the time made him recognizable. It also set the stage for his next big break that would turn him into one of the highest paid actors in television.
In 2007, Galecki started working on The Big Bang Theory. In the show, he plays a nerd that falls for the girl next door. Although he does eventually get the girl, then loses the girl, then gets her again, then… he has to do it all with a roommate that has few if any social skills. This role might not have put him on the map (he was already there), but it did catapult him into another level of fame.
How much Johnny Galecki makes from 'The Big Bang Theory'
According to Forbes, Galecki made a whopping $25 million for his role on The Big Bang Theory, in 2018. He came in second on their list of top paid television actors. Jim Parsons took the number one spot for his role on both Big Bang and Young Sheldon. He made $26.5 million for both roles.
Galecki, Parsons, Simon Helberg, and Kunal Nayyar were pulling in about a million dollars per episode before taking a pay cut to help boost the pay of two co-stars, says Celebrity Net Worth. This dropped Galecki's per episode check down to $900,000.
Now that the show is heading to an end, fans will have to tune into The Conners, where he reprised his role as David Healy.