'The Bachelorette': Why JoJo Fletcher The Most Loved Bachelorette Of All Time
True Bachelor Nation fans can attest that we're currently in the midst of one of the most entertaining seasons of the ABC hit show, The Bachelorette. Hannah Brown finally unleashing the beast onto Luke P. was well worth the wait. Though Brown is getting a fair amount of attention, former Bachelorette, Joelle 'JoJo' Fletcher, is never far from the spotlight. With a whopping 2.2 million followers on Instagram alone, Fletcher is arguably the most popular Bachelorette of all time, managing to usurp even those who have been active in the franchise for several years. But just why is Fletcher so loved? Let's take a look.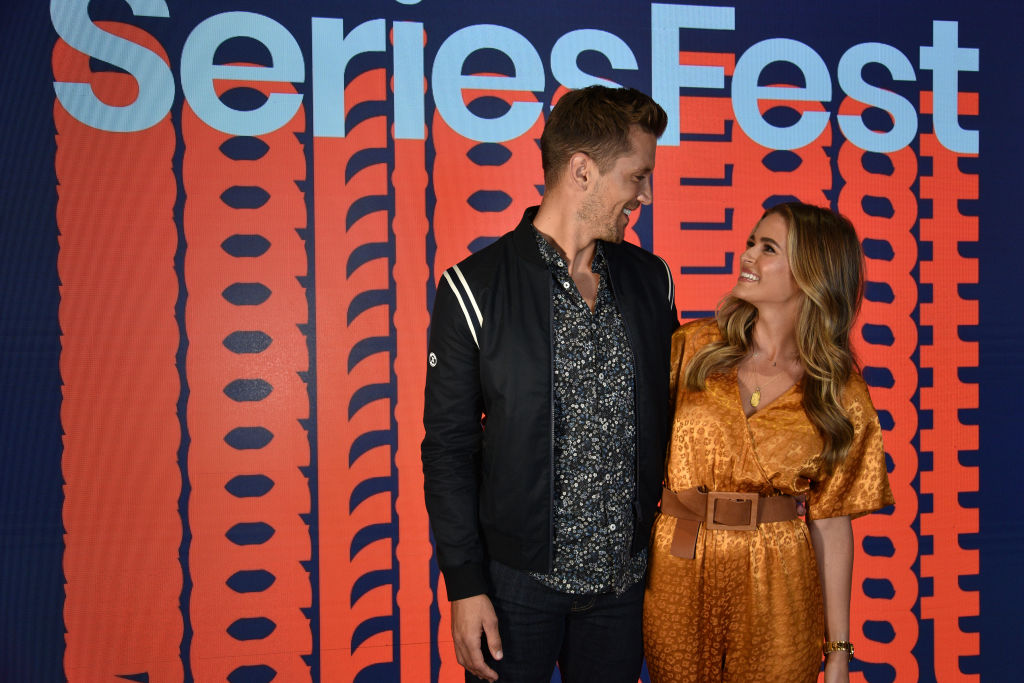 The Bachelor
While half of Bachelor Nation was falling for Ben Higgins on Season 20 of The Bachelor, the other half was falling for Fletcher, the beautiful, funny, and supportive brunette. Fletcher proved to be a great support system not only for Higgins but also for other contestants on the show. The 28-year-old was always shown as the sweet listener who stayed far away from drama. It seemed that Fletcher never had an unkind thing to say about anyone, and thus none of the other women had anything negative to say about her. Even after her heartbreak, Fletcher remained supportive and understanding of Higgins' relationship with Lauren Bushnell following their engagement.
The Bachelorette
Never had Bachelor Nation been so unanimously supportive of a casting choice then when Fletcher was announced as the lead for The Bachelorette. Fans rallied around her throughout her journey to find true love. Even after her season ended, the 28-year-old has always expressed the utmost poise and gratitude for the opportunity to be on both shows. Recently, she attended a reunion special of The Bachelorette and reflected about her experiences with other members of the show.
Following the reunion, Fletcher took to her Instagram to express her gratitude. "What a surreal feeling being back here, with our fairy godfather Chris Harrison, and a band of women that are all SO beautiful, strong, badass & uniquely different- yet have walked in the same shoes… I am so thankful to be a part of this family and to call these girls sisters! So much love Bachelorette Reunion Tonight!," the fashion designer wrote.
Joelle Fletcher & Jordan Rodgers
Though fans initially were split on Jordan Rodgers, Fletcher's choice in fiance, they eventually came around when it became obvious how much the two loved each other outside of the Bachelor Franchise. Now fans can't stop gushing that the pair is "couple goals" and urging them to get married asap. Supporters of the show love the authentic relationship that Rodgers and Fletcher share, and both Fletcher and Rodgers add fuel to the fire by constantly penning sweet notes about each other. "I  feel so lucky. So lucky to be doing what I'm doing, chasing dreams, and having you chase them alongside me. Life with you is fun, my love," Fletcher recently wrote about her fiance.
Fletch
We should've known that Fletcher would start a fashion line after she graced us with the stunning gown on the season finale of The Bachelor. All season, Fletcher has proved that she had great style sense, but that dress solidified it for us. Since completing her tenure in the show, Fletcher has launched a clothing company, Fletch, which features a variety of fun and beautiful pieces and silhouettes.
The About sections on the Fletch's website describes the brand as such: "Founded in 2017, Fletch is a contemporary lifestyle collection by Joelle Fletcher. Fletch is all about fitting one's personality and mood – from feeling bold and empowered to feeling feminine and flirty. The collection offers a range of versatile pieces that enhance your individuality from feminine prints, fun necklines, wearable separates and bold evening looks. – with a look for every occasion." The brand is cute and fun and is a favorite of a number of other contestants in the franchise.
Cash Pad TV Show
But Fletcher wasn't content with just one business. While she began building her fashion empire, she still never lost sight of her career in real estate. Fletcher continued to flip houses even whilst launching Fletch, and that commitment has led her to a new career opportunity. She and Rodgers will be returning to the small screen to head up their new show, Cash Pad, where they turn a profit flipping houses. We stand for a versatile queen with beauty and brains.
Bachelor Royalty
It's no wonder that Jojo Fletcher stands out as one of the most beloved contestants in the franchise. With incredible fashion sense, brains, beauty, and a great love story, Fletcher was the perfect choice for The Bachelorette. She and Rodgers have been hinting that they'll be announcing their wedding soon, so we wish the happy couple all the best.