Jojo Siwa Opens up About Her Girlfriend, Kylie; 'I'm Ky-sexual'
JoJo Siwa has been in the public eye for most of her life. After competing in the Lifetime reality TV competition, Abby's Ultimate Dance Crew, Siwa fought for a permanent role on the wildly popular show, Dance Moms. As a member of the Abby Lee Dance Company Junior Elite Competition Team, Siwa ensnared audiences with her never-ending energy and penchant for over-the-top performances, which eventually caught the attention of Nickelodeon.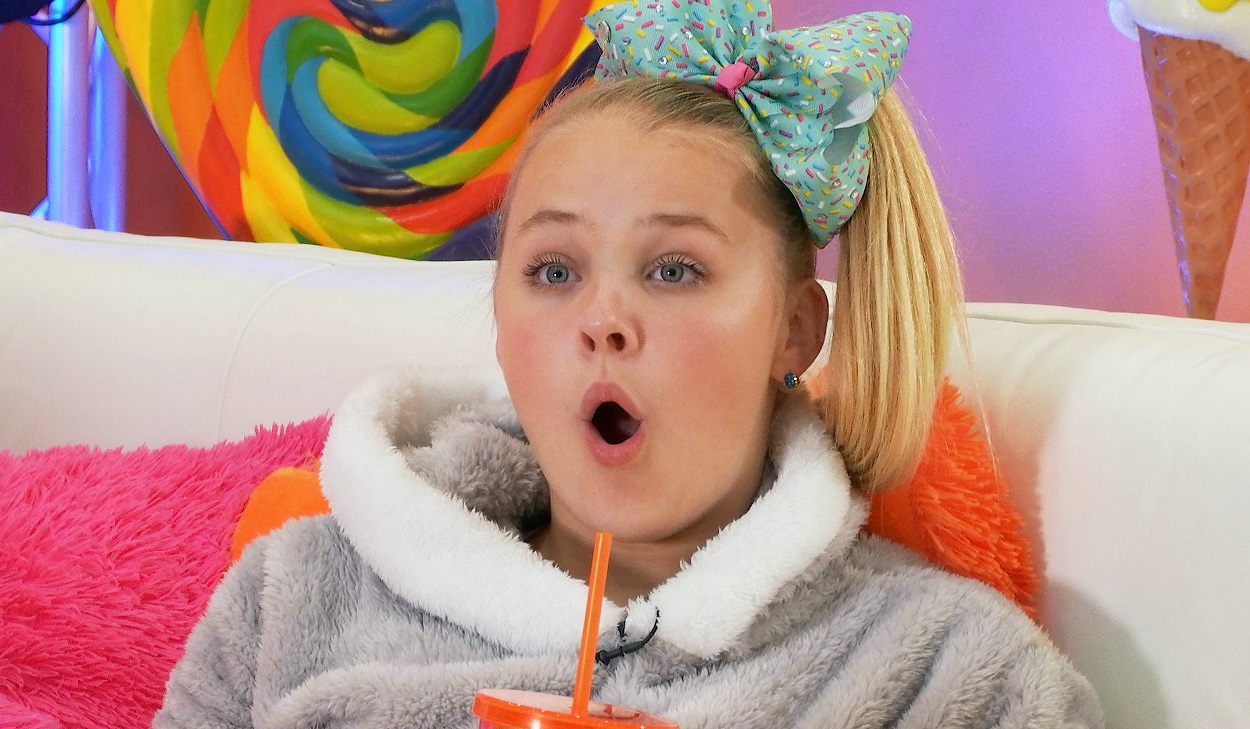 Once Siwa partnered with Nickelodeon, her popularity soared to new heights. Finding a niche audience with young children, the "Boomerang" singer began making more music and expanded to additional TV shows and films. Furthermore, she utilized her image to create branded products like games, clothing, hair accessories, and more.
JoJo Siwa started building her net worth and brand at a young age
To date, Siwa boasts a whopping 10.8 million followers on Instagram and that number continues to grow. Pre-pandemic, she was touring around the world, often selling out stadiums. As Siwa has become a household name, more and more people are interested in her personal life as well. In fact, the Dance Moms alum recently made headlines when she came out as a member of the LGBTQ community.
Shortly after revealing that she was LGBTQ, Siwa also revealed that she had a girlfriend. Later, fans would learn that Siwa was involved with 18-year-old, Kylie Prew, whom she met on a cruise ship. While Siwa has gone public with her relationships in the past, she has confessed that she's never been happier than she is now.
The 'Dance Moms' alum opens up about her girlfriend, Kylie Prew
In an interview with People, Siwa also got candid about the fact that her girlfriend cares about her on a deeper level. She reminisced about their first meeting and about how she found it surprising when Prew expressed the desire to know her on a personal level rather than a professional one.
"I told her my whole spiel that I tell everyone when they ask me my life story," Siwa recalled. "She goes, 'I could have Googled that. I want to know your life story. You just told me about your career. I want to know about you.' And I was like, 'No one's ever asked me that before.'" 
Prew doesn't pay any attention to what the Internet says about her relationship with the 'Boomerang' singer
Siwa also shared that Prew doesn't let what people are saying about them on the Internet influence their relationship. Since Siwa makes headlines for things as simple as changing her hair, it's a refreshing perspective for Siwa to have in her life. "She never cares what the internet said about us," she says. "It's nice to have somebody in my life like that." 
Though Siwa has come out as LGBTQ and is open about the fact that she has a girlfriend, she is still figuring out how she wants to self-identify. However, she does have a joke with her girlfriend about her preferred label.
Siwa isn't exactly sure how she identifies just yet
"I still don't know what I am. It's like, I want to figure it out," Siwa admits. "And I have this joke. Her name is Kylie. And so I say that I'm Ky-sexual. But like, I don't know, bisexual, pansexual, Queer, lesbian, gay, straight. I always just say gay because it just kind of covers it or Queer because I think the keyword is cool." No matter how Siwa chooses to label herself, she seems to be in a happy and healthy relationship and we're sure fans wish her the best.