'Joker' Composer Reveals How the Music Shaped Joaquin Phoenix's Performance
Joker's been on a rampage ever since it arrived in theaters in October 2019. The film — co-written and directed by Todd Phillips (The Hangover) — has earned more than $1 billion worldwide. As it stands, the film is already the highest-grossing R-rated film and is well on its way to becoming the biggest DC Comics film ever made.
Much of this success is due to the movie's unconventional approach to the source material. Indeed, Joker's bleak, violent story taps into themes comic book movies, especially those based on such popular characters, rarely do. Yet, the film's music is a key component of how its production operated differently.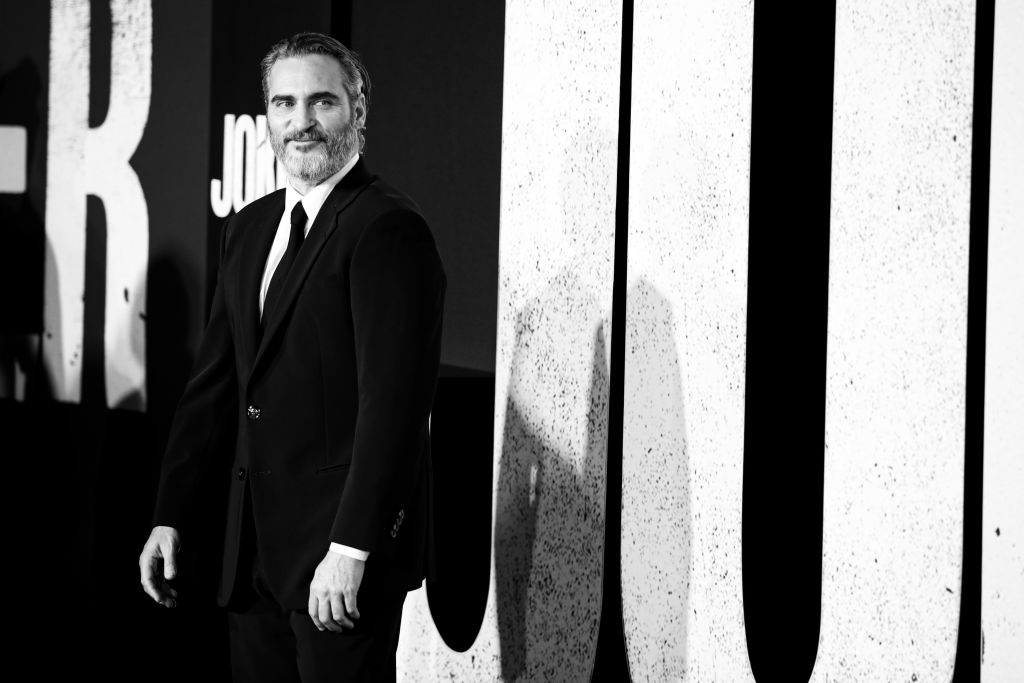 The critical role of music in 'Joker'
Music is, of course, a critical ingredient of just about any film. But in Joker, Phillips uses music at very strategic points in the story. Take, for instance, the two arguably most memorable moments in the entire film.
The first, of course, is Arthur Fleck's (Joaquin Phoenix) joyful dance down a set of stairs. Set to Gary Glitter's "Rock and Roll (Part 2)," the scene essentially marks the birth of Arthur's criminal alter-ego. Since the film's release, that image has turned the real-life New York stairs into a tourist attraction for fans determined to recreate Arthur's big moment.
The other standout musical moment in Joker doesn't feature an iconic needle-drop. Rather, its original score — composed by Icelandic musician Hildur Guðnadóttir — takes center stage during Arthur's impromptu dance in an empty bathroom following a key moment in his transformation. Fans still haunted by the scene might be surprised to learn how the score informed Phoenix's performance.
How Joaquin Phoenix used the score
Typically, a film's composer doesn't write the music until after principal photography has wrapped. This wasn't the case with Joker. As Guðnadóttir told Gold Derby, Phoenix used her score during filming to help his character.
Joaquin told me a few weeks ago that he was having some problems finding this transition from Arthur to Joker. [The music] was a key part in that process. … They shot large parts of the movie to the music. There are some scenes [like the bathroom dance] that didn't exist in the script that are just Joaquin responding to the music. What we see in the movie is him responding in real time to the music, and that's the turning point of Arthur becoming Joker.
Phillips previously shared the somewhat experimental way he and Phoenix went about capturing some of Arthur's most twisted moments. It sounds like Guðnadóttir's music played an integral role in that time on set. Joker likely would be a very different movie, if not for the distinctive way it was made.
Hildur Guðnadóttir's Oscar chances
Awards season is in full swing, and Joker — much to everyone's surprise — remains a strong contender. Warner Bros. has begun the film's Oscar campaign with a pair of For Your Consideration posters. So the odds are good Phillips, Phoenix, and company will be making the rounds in the months ahead.
Of course, most of the discussion surrounding awards for Joker has centered on Phoenix's performance. The Academy has previously nominated the actor three times. Yet, considering the fundamental role Guðnadóttir's music plays in his work, fans might be wondering if Joker's score could get some love as well.
The discourse surrounding the film hasn't nearly as heavily involved its music. But if Phoenix's performance carries the movie to multiple Oscar nominations, Best Original Score could wind up being one of them. Beyond Best Actor, Joker's score and cinematography are probably the categories in which it has the best shot of earning nominations.