'Joker' Director Todd Phillips Admits the Movie Originally Featured a Scene Too 'Insane' for the Final Cut
Although it might not be a part of the DC Extended Universe, Joker is still the kind of film that leaves fans wanting more. The film's ending — and, in fact, its very construction — purposefully leaves story points ambiguous. Rather than presenting easy answers, Joker director Todd Phillips asks audiences to decide for themselves.
With a character as unstable as Arthur Fleck, it's not difficult for the film to be hard to read at times. Joaquin Phoenix's performance instantly entered the pantheon of great Joker portrayals. So it shouldn't come as a surprise that Phoenix's work ethic is so unconventional. In fact, it gave way to a moment Phillips declared too "insane" for the film's R rating.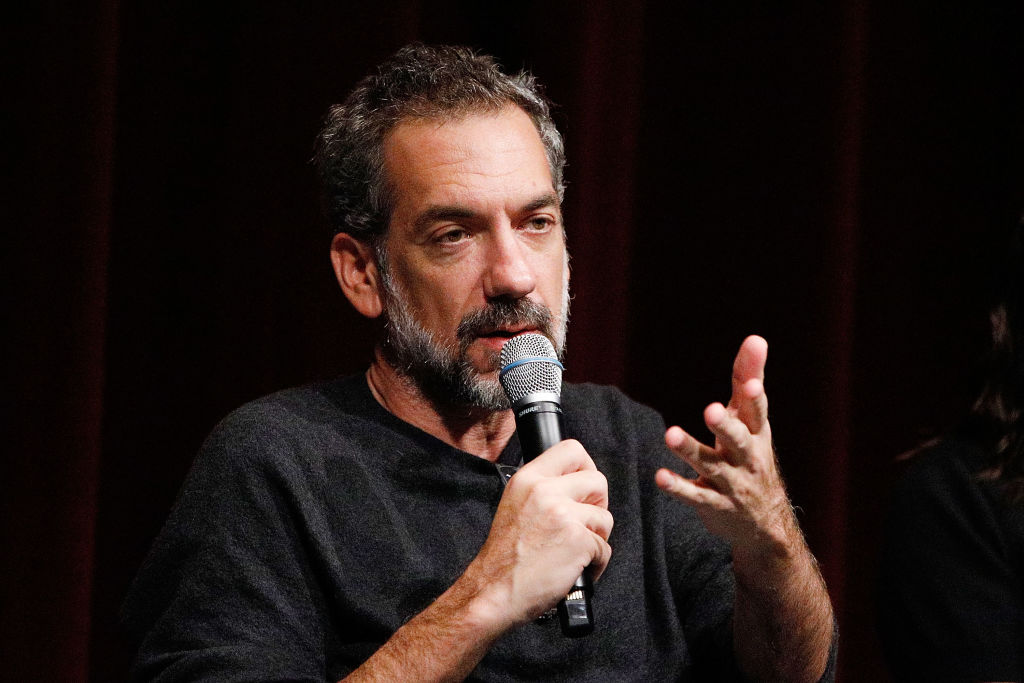 The surprising way Joaquin Phoenix works
In a recent interview at the Santa Barbara International Film Festival, Phillips offered a bit of insight into how he and Phoenix worked together.
So the other thing that's great about Joaquin is that he's always up to try things. So we would finish our days early sometimes, and we started doing this thing, Joaquin and I, we called it … a study of insomnia. It was our own fun little thing like, "We have an hour left in the day. Let's light this kitchen. Joaquin, let's do something over by the sink or the fridge, and let's just set up two cameras." [Cinematographer] Larry [Sher] would operate one. [Editor] Jeff [Groth] would operate the other, and we would do these things. The fridge was one of those. It wasn't in the script. It was something that Joaquin just kind of did and there was a few others. There's only one other that's in the movie, and it's when he's laughing after he goes to Zazie's [Beetz] apartment. And he comes back down the hall, and he's laughing alone in that living room.
The above technique sounds like an inspired way to capture Arthur's madness. As Joker plays out, the character is losing his grip on reality. So it stands to reason that Phoenix and Phillips would take chances and experiment a bit.
Despite its box office success, Joker has proven divisive with critics, but most agree that Phoenix's performance is an undeniable highlight. These "studies of insomnia" seem to have loosened the actor up. Viewers can thank Phoenix's unorthodox dedication to the role for giving birth to some of Joker's more twisted moments.
The 'insane' scene 'Joker' fans may never see
Phoenix's performance may have left It: Chapter Two star Jessica Chastain "shook." His off-kilter work even won over director Martin Scorsese. But Phillips said production on Joker led to moments too extreme for the finished film.
"There were two or three others we shot, one that is amazing in a bathtub," the director said, "but I don't think we can actually include it in an R-rated movie. And it's not because it was pornographic; it was just insane."
Phillips opts not to divulge any details about what might occur in the scene. However, it's likely to be a moment where viewers get to check in on how Arthur spends his time alone. Given the prominence of his inappropriate laughter in the film, we're guessing Arthur is up to something far more sinister in the cut footage.
Will Todd Phillips release any new footage?
Fans eager to learn about the mysterious "bathtub" scene in Joker might want to temper their hopes for an extended version of the film. In fact, Phillips has already voiced his opposition to releasing any deleted scenes whatsoever. So, unless something changes, don't expect more Joker content anytime soon.
Ironically, audiences' best chance of getting more Arthur Fleck might be a sequel. Joker is barreling toward a $1 billion worldwide gross. So Warner Bros. is probably mulling over how to move forward from here. Though nothing official has been announced yet, rumor has it Joker 2 is in early development.
If it does, who knows what Phoenix will bring to the role this time?