'Joker' Fans Will Not Believe How Much Joaquin Phoenix Got Paid
Joaquin Phoenix's Joker has been a smash hit at the box office, becoming the first R-rated movie to make over $1 billion in worldwide sales. With award season officially upon us, the film is expected to clean up at the Golden Globes and the Critics' Choice Awards. The movie has been insanely popular, but fans will be shocked to know how much Phoenix was paid to play the iconic villain.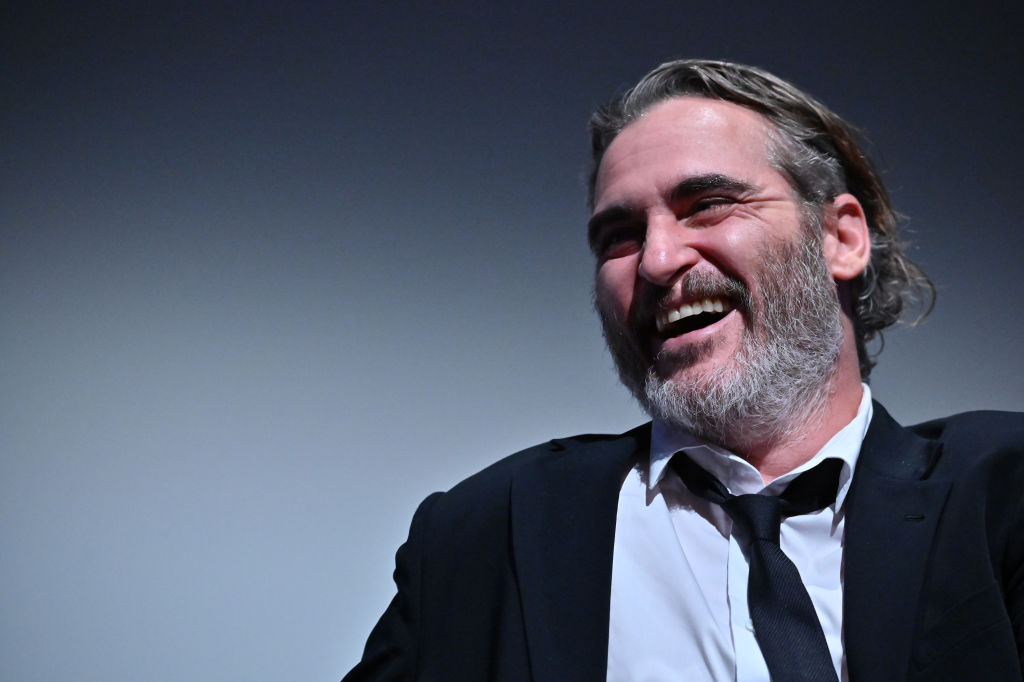 How much did Phoenix make for 'Joker'?
Phoenix has built an impressive acting career over the years, so it comes as a bit of a surprise that he does not demand a larger salary. Although Joker made over a billion dollars (largely thanks to Phoenix's transcending performance), he walked away with only a fraction of that money.
According to We Got This Covered, Phoenix was paid a measly $4.5 million for his work on the comic-book film. To be fair, $4.5 million is not a small sum of money. But when you compare it to the movie's profits, it is less than half a percent of what the film made at the box office.
So what happened to all of the profits?
Well, the vast majority of the film's earnings went to director Todd Phillips, who negotiated a percentage of the profits in his contract. In total, Phillips made $100 million when it was all said and done.
For another rich comparison, Kristen Stewart made more money than Phoenix to star in Charlie's Angels, which was a complete flop in theaters.
'Joker' director opens up about origin story
Salaries aside, there is no doubt that Joker gave DC a much-needed boost. The studio has suffered from a series of flops in recent years, and it is possible that Joker single-handily revived a dying franchise.
That said, Philips recently opened up about his take on The Joker's origin story and revealed that Phoenix's Arthur Fleck might not be the iconic villain he was made out to be.
Although Phoenix has always maintained that Arthur is the Joker, Phillips cast doubt on that narrative. The director explained how one interpretation of the movie is that everything that happened is just in Arthur's head.
"There's many ways to look at the movie. He might not be Joker. This is just a version of a Joker origin. It's just the version this guy is telling in this room at a mental institution. I don't know that he's the most reliable narrator in the world, you know what I'm saying?" he shared.
While we may never know the truth of Arthur's story, Phillips is interested in coming out with more origin stories, which is a super exciting prospect.
DC to release more origin stories
Considering the popularity of Joker, it makes sense that DC would want to move forward with similar projects. Luckily, Phillips revealed that he would love to spearhead a DC Black series, which would explore more supervillain stories.
Phillips has not said which characters he would like to tackle next, but there are reports that Mr. Freeze and Two-Face are next up for Warners Bros. These projects have not been confirmed, but we would love to see DC run with them.
Until then, Phillips is content with working on a Joker sequel, a story that might shed a little more light on Arthur's story and how he becomes the legendary villain.
Inside Phoenix's insane 'Joker' diet
Phoenix may not have been paid the big bucks to star in Joker, but you cannot deny that he went to great lengths to prepare for the part.
In the months leading up to filming, Phoenix stuck to a strict diet that saw him losing 52 pounds in no time flat. To achieve that much weight loss in a short period of time, the actor only ate an apple a day.
"We talked a lot about, 'How skinny should Arthur be? How far do we want to go? And I kept saying to him, 'When are you gonna start losing weight?" Phillips recalled telling Phoenix.
In response, Phoenix told the director that he was planning on losing all the weight over the summer. At the time, the actor was around 185 pounds and needed to be 125 pounds at the start of production.
Phillips tried to get Phoenix to talk to a proper nutritionist so that he could lose the weight safely. But he rejected the offer and confessed that his method of losing weight is to simply starve himself (which is definitely not recommended).
Warner Bros. has not revealed when a sequel to Joker will open in theaters.