'Joker' Has Made More Money than 'The Dark Knight': How High Will It Go?
When the teaser trailer for Joker dropped, fans were intrigued by what the film could be. After all, no one expected Joaquin Phoenix to sign on for a comic book film, let alone one made by the director of The Hangover. Then, of course, the circus began.
Ahead of Joker's release, its violence led some to worry about the film inspiring real-life violence. The United States military issued a security warning to theaters, and critics were divided over its approach to the supervillain's origin. In the end, all that chatter has paid off handsomely for Warner Bros. and the Joker production team.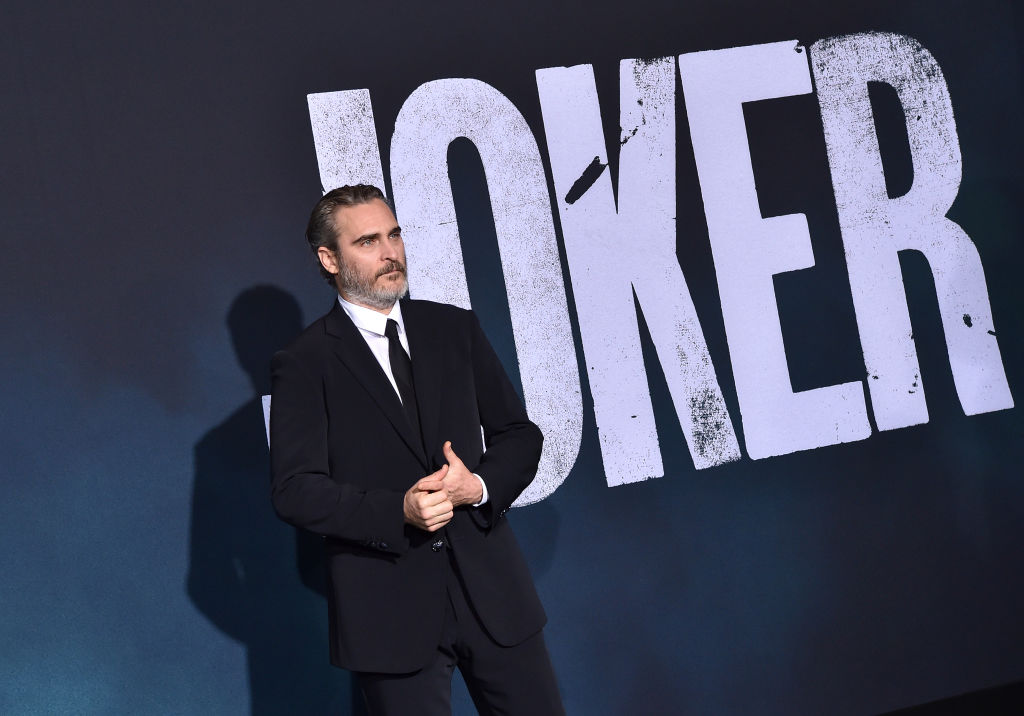 The insane box office run of 'Joker'
In its opening weekend, Joker earned $96 million domestically against a reported production budget of $55 million. Thanks to the popularity of the DC Comics character and its darker, more grounded approach, Joker proved to be an instant commercial success. Suddenly, Warner Bros.' risky decision to take the DC Extended Universe in a drastically different direction seemed like a stroke of genius.
But that was only the beginning. Buoyed by all the controversy, Joker has had impressive box office legs. In just a month, it had outpaced every other R-rated film in cinema history worldwide, beating out the likes of Deadpool and Logan. As of this writing, Joker sits at a global box office take of $1.04 billion.
What movies has the film already beaten?
In its climb up the all-time charts, Joker has triumphed over several crowd-pleasing films. Perhaps most impressive is the number of beloved comic book films it has beaten. Joker has already earned more money worldwide than last year's Venom — another supervillain origin story — both Guardians of the Galaxy films, and every Spider-Man film besides this year's Spider-Man: Far from Home.
Right now, Joker sits at number 13 among the highest-grossing superhero movies worldwide. Joker even recently defeated The Dark Knight, a film whose influence has shaped the last decade of comic book cinema. The Clown Prince of Crime has also bested a number of other films based on DC Comics, including Wonder Woman, Batman v Superman: Dawn of Justice, and Suicide Squad.
Which movies will 'Joker' beat next?
With so many superheroes vanquished by Joker, the big question is how close the film will get to the top. Joker isn't getting anywhere near topping current champion Avengers: Endgame and its $2.8 billion gross. It probably won't even crack the top five, rounded out by the other three Avengers films and Black Panther. But it could very well beat Aquaman's $1.15 billion — currently at number 9 — to become the biggest DC movie ever made.
The only other DC Comics film still in its path is The Dark Knight Rises, which is less than $50 million away from Joker's wrath. After that, the film will face fellow 2019 hits Captain Marvel and the aforementioned Spider-Man: Far from Home before it cracks the top 10.
But can Joker go beyond Aquaman? To do so, it must take on such heavy hitters as Captain America: Civil War, Iron Man 3, and Incredibles 2. Only time will tell where Joker will end up. At least now we know not to underestimate the film.