'Joker': Here's When Fans Can Watch the Film at Home
Comic book movies rule the box office these days. But as many fans of Joker admit, the film isn't exactly representative of the genre. As such, Joker's phenomenal performance throughout its theatrical run is even more surprising.
Since its October release, Joker has toppled expectations at every turn. The film has earned more than $1 billion worldwide, making it the biggest R-rated movie ever. Now Joker fans can "put on a happy face" in the comfort of their own homes.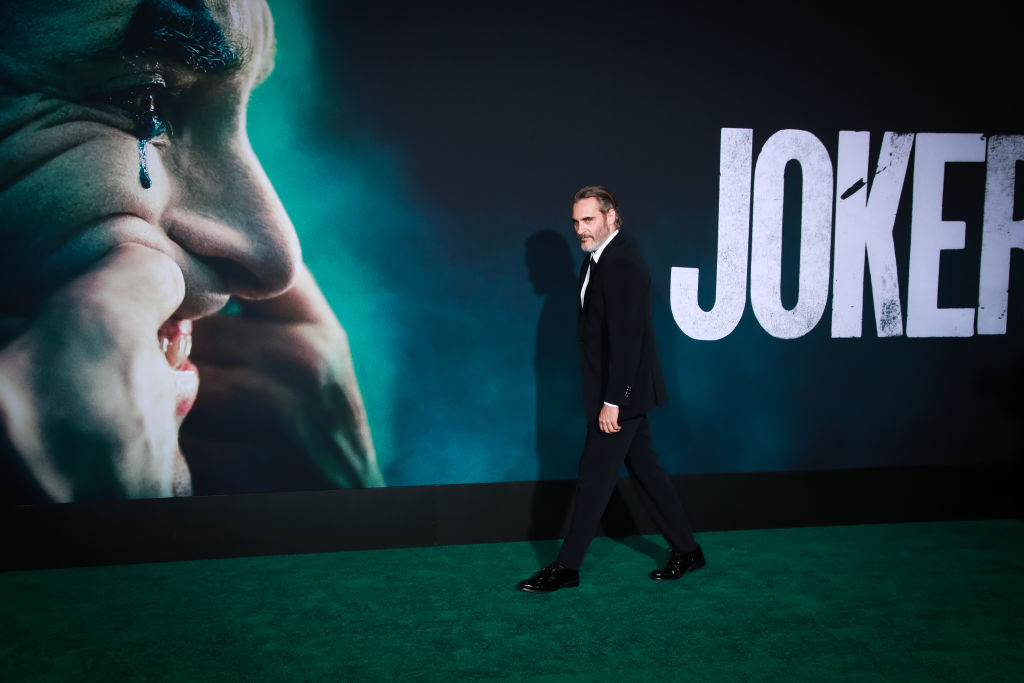 Fans are still talking about 'Joker'
While most films open huge and then quickly fade away, Joker has maintained incredible legs at the box office. As of this writing, the film is still in the top ten highest-grossing releases in the nation. For a movie in its ninth week, that's beyond impressive.
Surely, Joker's word of mouth has been buoyed by Joaquin Phoenix's performance. Despite its polarized reception by audiences and critics alike, nearly everyone agrees the actor's work makes it worth watching. Of course, the controversy surrounding Joker's bleak tone and perceived potential to inspire real-life violence has also kept in the conversation.
At last, the film's theatrical run is winding down. Now Warner Bros. is banking on Joker in an entirely different way. From here on in, it's not about the money but sending a message to awards voters.
'Joker' is coming into your home
Warner Bros. has announced Joker will arrive on digital December 17 and Blu-ray on January 7. Those dates fall right within the heart of awards season, which makes perfect sense. After all, the studio is campaigning hard for Phoenix, co-writer/director Todd Phillips and Joker to get some Academy Awards nominations.
As if the film's billion-dollar gross isn't enough exposure, Joker's home release feels shamelessly designed to keep Oscar buzz going. After all, Academy members begin voting on nominations on January 2. And easy access to Joker only helps its chances.
Less than three months seems like a quick turnaround from theatrical release to home video. But in today's climate, that is fairly common, even for films as hugely profitable as Joker. We doubt moviegoers who love the film will mind.
What features will the release offer?
Now we know when Joker is expected to hit digital and Blu-ray. However, Warner Bros. gave no additional information about its release at this time. Perhaps the studio and Phillips are still determining which special features may accompany Joker's home video release.
Considering the film's purposeful ambiguity, fans are likely eager to hear Phillips weigh in on what it all means. The director has been hesitant to divulge too many details so far. In fact, he has already sworn off releasing any deleted scenes.
That being said, a commentary track featuring Phoenix and Phillips would be a welcome inclusion. The pair created a close working relationship on the film. If nothing else, we hope to get the chance to hear them share their passion for bringing Arthur Fleck's story to the big screen.