'Joker': Why Joaquin Phoenix's Portrayal of The Joker Could Be the Darkest Yet
Going darker seems to be the Modus Operandi of many actors nowadays as a deeper way to appreciate any goodness a character might have. If not all actors are comfortable delving into the darkest recesses of the human psyche, some continue to delve into territory no other dares explore. Names like Elisabeth Moss come to mind. Joaquin Phoenix is yet another.
With the latter taking on the role of The Joker in a standalone movie in October, we have to wonder how far he's going to go in finding the lowest depths of insanity.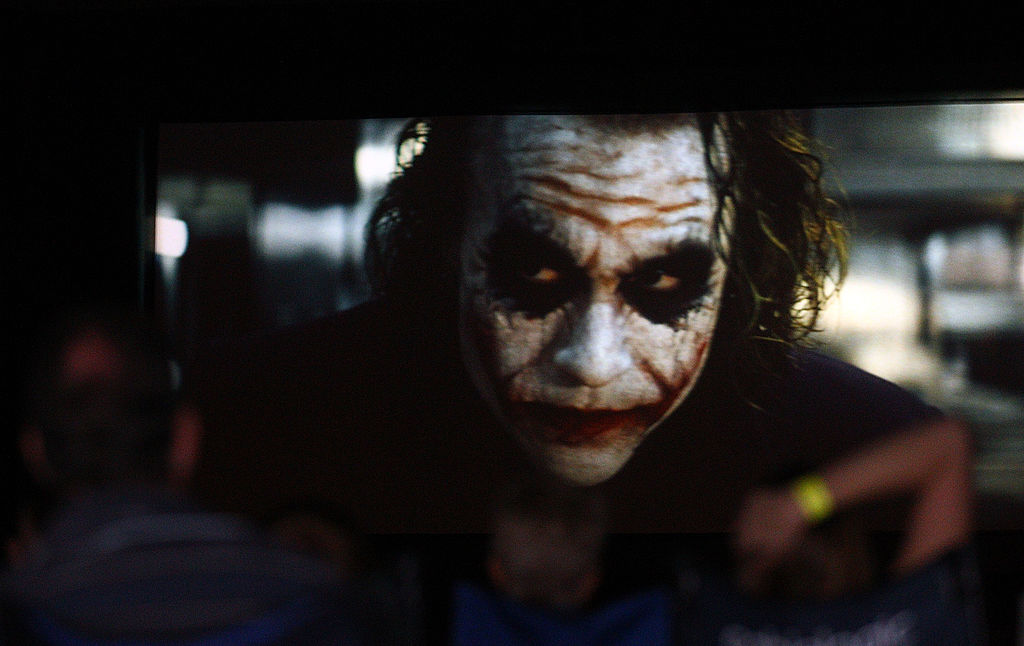 Only Joaquin Phoenix can do this with true skill, but what's the real cost psychologically? Let's take a minute to find out whether Joker is really dark or tongue-in-cheek.
The 'Joker' trailer indicates a slow descent into madness
Most people who saw the recent trailer for Joker would think it denotes an R rating. Not everyone was sure, though, when you consider the track record of previous Joker portrayals. Even though we live in a world where every high-profile movie seems R-rated, all prior Joker performances were in PG-13 Batman movies.
When you look back to Jack Nicholson's iconic portrayal, you can see he was having a little too much fun in being deprived, yet kept the character overly comical. The tongue-in-cheek vibe to The Joker was more or less set in stone thanks to the late 1960s-era Batman series. Also, the comic books haven't always delved into the complete bowels of insanity Heath Ledger broached for The Dark Knight.
Ledger's performance, as we all know, set the new precedent for how far things could go in a superhero villain. Now Joaquin Phoenix's portrayal appears to reach further.
We might find out Phoenix's portrayal will be the most detailed performance ever of a superhero villain slowly losing their sanity.
This won't be the first R-rated Joker if you include animation
Go back a few years and you'll see that a direct-to-video animated Batman movie with The Joker (The Killing Joke) received an R rating first. If you saw this, then you know Mark Hamill returned as the voice of The Joker, making one of the edgiest animated portrayals ever done.
Whether this set a bar for R-rated superhero movies remains to be seen. Since this was only direct-to-video, Joker with Joaquin Phoenix may set the first big screen precedent.
Keep in mind the DVD release of Batman v Superman: Dawn of Justice also received an R rating, making it a slow evolution in the DC Universe movie arm.
As time goes on, comic book fans want the movies to start catching up to what the comics have already done in giving us dark and psychologically complex tales. Joaquin Phoenix's portrayal may initially look more like Martin Scorsese's Taxi Driver or The King of Comedy if you go by the trailer cameo of Robert De Niro.
Will there be dark comedy in 'Joker'?
At the moment, it's hard to tell exactly what kind of tone Joker is going to take. Based on what we've seen so far in the trailer, it's definitely going to get dark. Other parts, though, look like black comedy, making things a bit of an unsettled mix on whether it's about mental illness or has kernels of satire.
Let's hope it's an overdue and probing look at mental illness, something we don't see enough of on the big screen. If it is, adding a tongue-in-cheek vibe would create an uneasy balance, if not still possible with deft writing.
Nobody but Joaquin Phoenix could show the gradual unraveling of his character Arthur Fleck as a real-world look at how mental illness grows and festers in human beings.
Hopefully, we'll learn something about what makes madness manifest and if it's not so much about being stifled by outside circumstances and more things a person can't control.