These Jokes Jimmy Kimmel Made About Hugh Hefner Angered Viewers
Jimmy Kimmel cracked jokes during his show's monologue Thursday about Hugh Hefner, which were considered by some viewers to be out of line and "disrespectful." Hefner passed away Wednesday at the age of 91.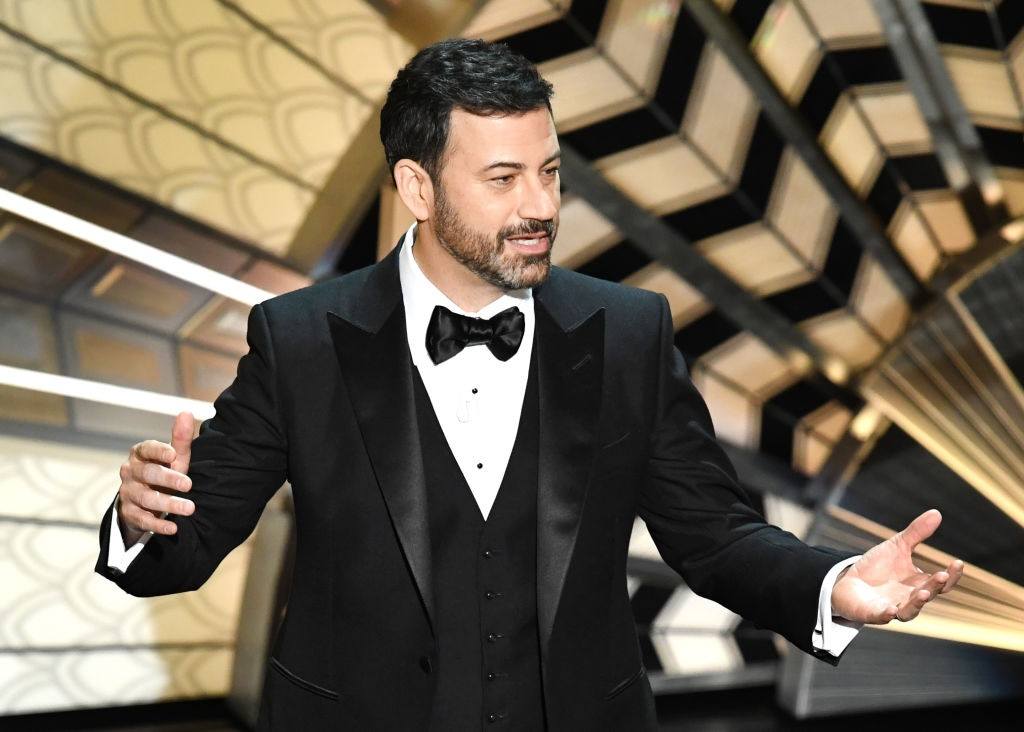 Kimmel began by saying the Playboy founder apparently died of natural causes, but added, "They won't be able to rule out foul play for quite some time because of all the DNA evidence they found in the house. It might take 20 years."
The comedian went on to joke about Hefner's thoughts upon entering heaven. "Hugh Hefner is probably the only person ever to be disappointed by heaven. 'What's with all these harps? Let's get some naked girls in here.'"
The late-night host went on to bring up the subject of virginity. "Interesting fact about Hugh Hefner. Actually, didn't lose his virginity until he was 78 years old. Did you know that?"
https://www.youtube.com/watch?time_continue=1&v=fiADITvjt-0
Kimmel went on to refer to Hefner as an advocate for racial equality, free speech, and equal rights. "But mostly, he'll be remembered for the boobs," he joked.
The comedian then went on to more neutral territory, crediting Hefner for finding a way to wear pajamas to work every day. "For that, I really have to give him a lot of credit."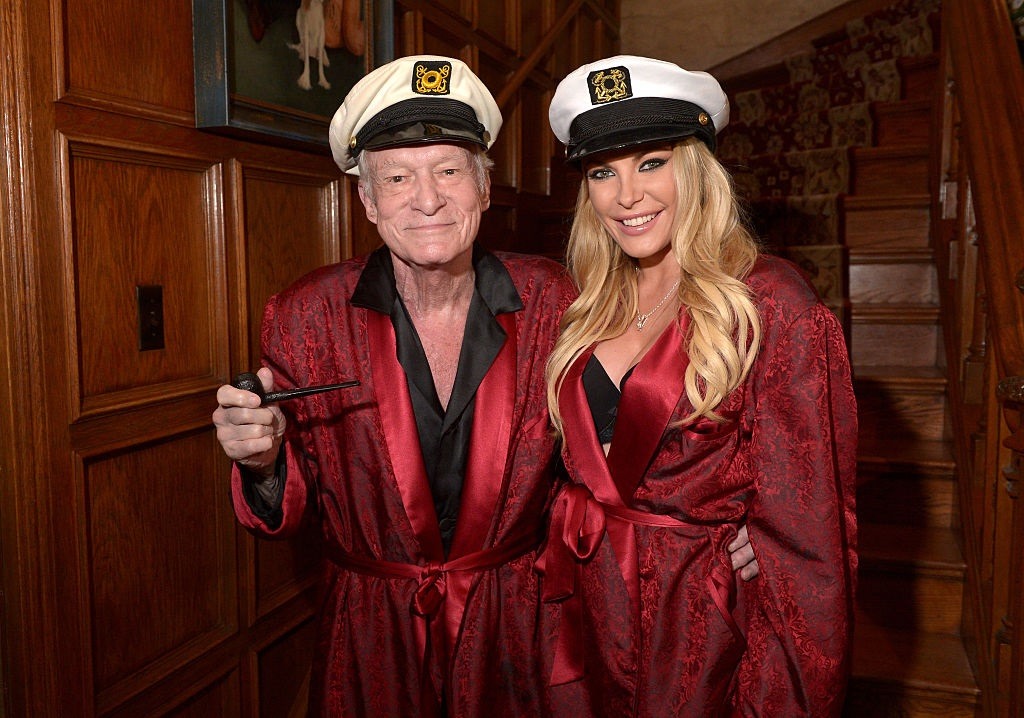 The show then showed Hefner's star on the Hollywood Walk of Fame, littered with a banana, hot dog and grape jelly. "It's like a fourth grader dropped his lunch box," Kimmel quipped.
https://twitter.com/ButterflySnrida/status/913790534732394498
Kimmel then showed a photo of where Hefner's internment would take place, next to that of the late actress Marilyn Monroe, who was Playboy's first ever covergirl. "I guess the spot under her is already taken, so he decided he would just be to the side," the comedian joked.
The show went on to feature a mock video from the Playboy Mansion where white smoke emerged, a la the announcement of a new Pope at the Vatican. "This means the bunnies have chosen their new leader," a British commentator said. A figure emerged onto the balcony. "It's Charlie Sheen," the commentator announced, to laughs from the audience.
One viewer expressed the view that many young people are unaware of Hefner's accomplishments such as bringing sex out of the closet and championing liberal causes. "Kimmel's tasteless 'comedy' sketch destroyed all the good work he did fighting the Republicans on the ACA. Cheap laughs man!"

Others commented with "this is a little disrespectful," and "Too soon, Jimmy. Too soon. RIP High Hefner." Some did defend Kimmel's jokes, arguing they were not uncalled for.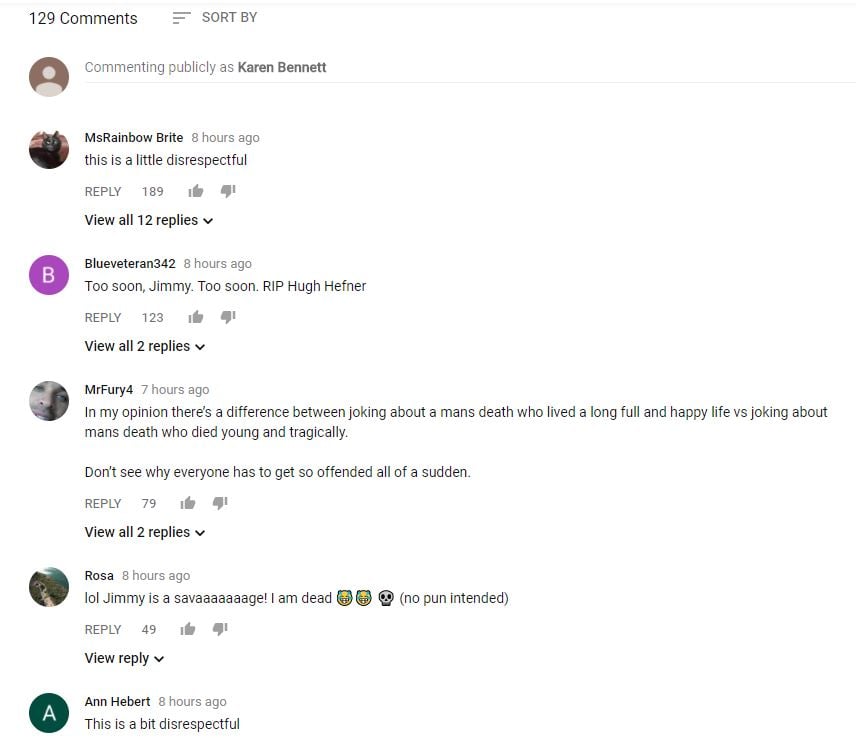 Kimmel did know Hefner, as he stated during Thursday's monologue, which also included jokes about President Donald Trump and the Kardashian sisters' pregnancies.