Jon Favreau's 'The Chef Show Vol 2' Will Feature Seth Rogen, David Chang, And Skywalker Ranch
Seth Rogen is bringing his cooking skills to Jon Favreau's The Chef Show. The Hollywood star is joining a host of guests that are putting their kitchen talents to the test in Season 2 of Netflix's hit cooking show. Favreau, who is helming the new Star Wars television series, The Mandalorian, is also filming an episode at George Lucas's Skywalker Ranch — bringing a bit of big screen magic to the set. Here's everything we know about The Chef Show Vol. 2.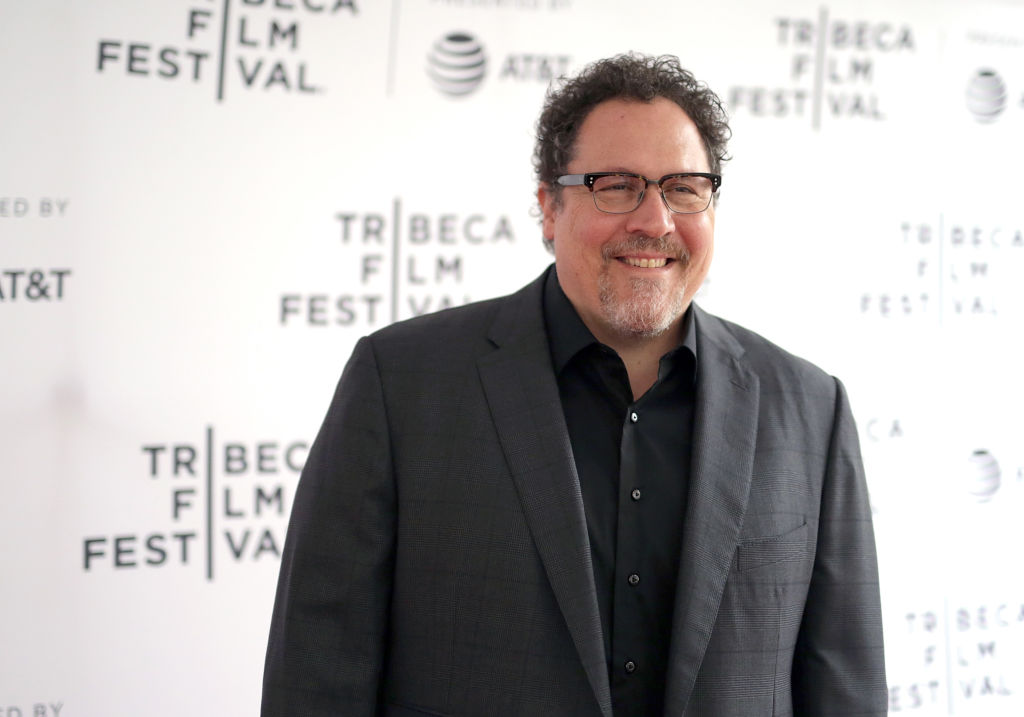 Seth Rogen gets cooking
A promo clip for the new season of The Chef Show shows Rogen struggling to make a chicken dish with chef Roy Choi. Rogen may be known for his acting, directing, and writing skills, but this might be the first time he's been under this kind of pressure.
According to Entertainment Weekly, Rogen gets stumped when tasked to make a pork sauce and cannot figure out what ingredients go into the sauce. Fortunately, Choi is on hand to help the actor out, though it is safe to say that Rogen is completely out of his element.
Inside Season 1 of 'The Chef Show'
The Chef Show debuted its first season a few months ago and is based on Favreau's movie, Chef. The series documents Favreau and Choi's experiments with various recipes and their collaborations with some of the biggest chefs in the culinary industry.
Given how the first season of The Chef Show ended in July, few expected Netflix to release another season so soon. Part of the quick turnaround was due to the success of the first season. Favreau has a lot of ties to the Marvel Cinematic Universe, and volume one featured some of Hollywood's biggest stars, including Robert Downey Jr., Gwyneth Paltrow, and Tom Holland.
'Volume 2' guest stars
Apart from Rogan, the new season will feature some heavy hitters in the cooking world, including the likes of Daniele Uditi, chef David Change, Andrew Rea, and chef Wes Avila. Favreau also filmed an episode at Skywalker Ranch, where the chefs cooked dishes inspired by ingredients from the surrounding area. The installment included an appearance by director Dave Filoni, who helmed The Clone Wars.
Fans can expect a few more celebrities to pop up this season, though Favreau has yet to reveal who is in the lineup. Considering how Favreau is working on a new Star Wars title, it is possible that some of the actors from that franchise will eventually make their way onto his show — though no promises yet.
Favreau opens up about 'The Chef Show'
Netflix has invested a lot of time and money into cooking shows over the years, but there is something about The Chef Show that sets it apart. It might be the celebrity guests or the old school TV setup of the show, but it is clear that Favreau has tapped into something great.
In a recent interview, Favreau opened up about creating the cooking series and revealed that he originally did not want to do a show based on his 2014 movie.
But the idea of cooking with Choi was interesting enough to get the ball rolling. Once they started filming, Favreau fell in love with the idea of extending the project into a complete season.
"At first I just got cameras and filmed us cooking in different environments with different people. It was done over the course of three years, and then I would take the footage and just start working on it. I didn't know if I was going to pitch it somewhere. And the next thing you know, I ended up finishing it, just trusting that in this day and age, we'd find a good partner," Favreau shared.
'The Chef Show' finds a home at Netflix
According to Eater, Favreau filmed the first season over a period of three years, and he did not have a deal with a network until after production was complete. The unique format of the show also came about through an organic process.
Favreau started filming scenes whenever he was working on new projects — which is also why the first season featured so many celebrities. After they got a first glimpse of the episodes, Netflix loved what they saw and immediately inked a deal with Favreau. It is unclear how many seasons Favreau has in mind, but it looks like Netflix is completely onboard.
Favreau has not revealed too much about the new season, though it sounds like we're in for another amazing one. The Chef Show Volume 2 is scheduled to kick off September 13 on Netflix.