Where Is Jon Gosselin Now? Here's What His New Life Is Like
Jon Gosselin rose to fame on TLC's Jon and Kate Plus 8, a reality series about him and his wife, Kate Gosselin, (They were a popular couple's costume at Halloween.) raising their eight children; sextuplets and a set of twins. The couple became even more famous when they divorced in 2009 after 10 years of marriage. A decade later, what's Jon Gosselin doing? Find out ahead. 
Jon Gosselin is a DJ 
These days, Jon Gosselin makes money as a DJ, according to his Instagram. Unlike his ex-wife, Kate Gosselin, who continued appearing on their show, renamed Kate Plus 8 after Jon Gosselin exited the series amid their separation and subsequent divorce. He's DJ'd all manner of events including Halloween and St. Patrick's Day celebrations and a 90s themed party.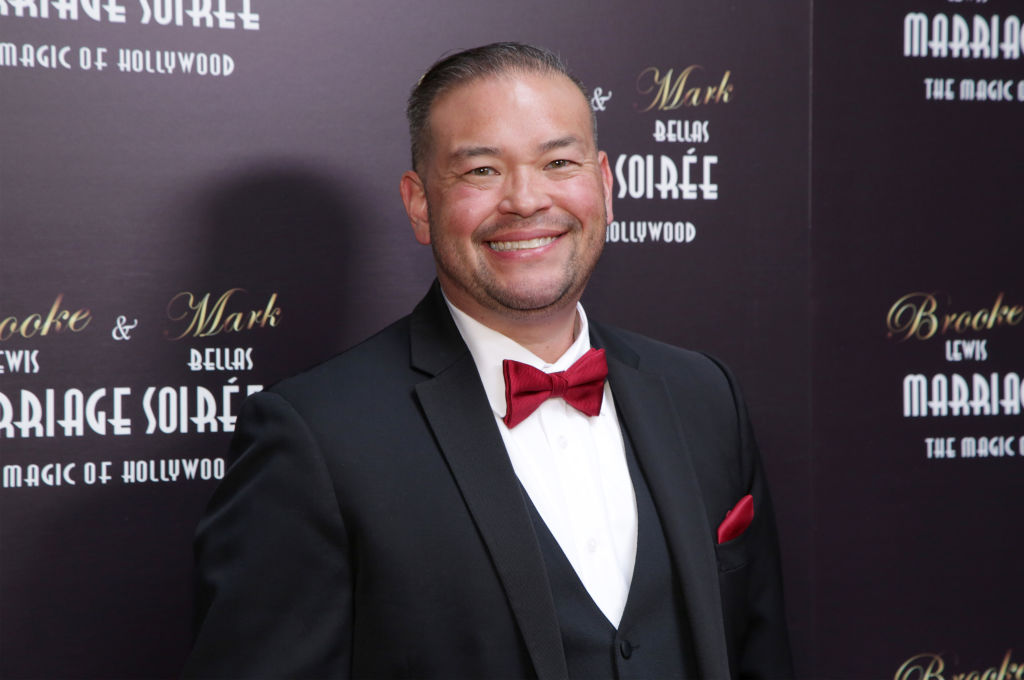 Two of Jon Gosselin's kids live with him 
Kate Gosselin has four of the sextuplets living with her in Pennsylvania while the other two — Hannah and Collin — live with their dad. The couple's twins (the oldest of their children) are now in college and no longer living with their mom. 
In August of 2018, Hannah made the decision to live her father full-time, which meant leaving her mom's house. 
"Hannah lives full time with Jon and they are always out and about together in his hometown of Reading, PA. The details of his custody arrangement with Kate are top secret though. No one but Kate and Jon and their lawyers know the specifics," an insider told Hollywood Life. 
Collin started living with his father in the winter months of 2018 afterKate Gosselin had placed her son in a facility for what she described as his "special needs." After this incident, Jon Gosselin took his ex-wife to court over the issue, asking for full custody of his son. He won because Kate Gosselin was a no-show in court. Collin now lives with his father, is doing well, and doesn't have any "special needs," Jon Gosselin later said.
He has a girlfriend
Jon Gosselin began dating Colleen Conrad in 2015 but they've known each other for years. 
While attending WE TV's Real Love: Reality TV's Past, Present and Future panel on Dec. 11, 2018, Jon Gosselin revealed how he and his girlfriend met. 
"I've known Colleen my whole life, so yeah. We grew up three blocks from each other," he said adding, "Her sister used to babysit me."
Conrad has two children of her own who have met all eight of Jon Gosselin's children. 
Conrad and Jon Gosselin are pictured together on his Instagram often with Hannah or Collin (the two kids who live full-time with their dad) celebrating holidays or doing fun activities. 
Jon Gosselin loves his life
In his most recent Instagram post, Jon Gosselin shared a snapshot of himself, Collin, Conrad and her father (he said in the post they call him "dude"), having dinner at Atlantic City, New Jersey's Back Bay Ale House. He reflected on his life in the caption, saying, "I [sic] Love Colleen, I love my kids and I Love my life, my family and my friends. Things are good!!! I really can't complain, I'm truly blessed!!!"
Now we know Jon Gosselin is very happy with where his life is at this point. As for his ex-wife, Kate Gosselin is still a TV personality, starring in another TLC series, Kate Plus Date, a show about the 44-year-old's dating life.