'Jon & Kate Plus 8' Fans Are Freaking Out Over Jon Gosselin's Birthday Tribute to His Girlfriend, Colleen
There are plenty of polarizing reality TV figures, but Jon and Kate Gosselin made a surprisingly huge splash in the early 2000s with their show, Jon & Kate Plus 8. They originally attained fame for having a set of twins and sextuplets, but later on, they became better known for their highly-publicized divorce. And the battles between them aren't over yet, as Jon just recently got custody of one of the sextuplets.
Kate has chosen to stay in the reality TV spotlight with her new dating show, Kate Plus Date, but Jon has taken a backseat to focus on his life and the two kids who live with him. He also has a very loving relationship with girlfriend Colleen Conrad — and fans are absolutely loving his Instagram tribute he wrote for her birthday.
Jon started dating Colleen Conrad back in 2014
Kate may still be on the hunt for love, but it seems Jon and Colleen have found an everlasting bond. Us Weekly reported back in July 2015 that Jon and Colleen had been seeing each other for nearly a year by that point. A source even told the publication that Jon and Colleen had known each other in the past and began their romance after seeing each other again. "They ran into each other after years of not seeing each other and instantly reconnected," they said.
While Jon seemed to have a number of girlfriends after his divorce from Kate, Colleen definitely appears to be the most suited for him. She's a registered nurse and has two kids of her own, and he often features her on his Instagram. It appears Hannah and Collin Gosselin also like Colleen, as all four of them have been in family photos together, too.
He added a sweet post to his Instagram for her birthday, and fans loved it
Colleen just had her birthday recently, so of course, Jon took the news to the 'gram and added a sweet photo of the two of them accompanied by a heartfelt caption. "Happy Birthday Colleen!!! Thank you letting me a part of your life. I appreciate everything you have done for me and my children," Jon wrote. "I Love you very much and I hope you have a wonderful day tomorrow, since you worked all day today!!! Love you."
Many Jon & Kate Plus 8 fans have made it known that they like Jon a lot more than they like Kate — and they're proving it again with their support in the comments. "You are a beautiful couple. Jon looks the happiest we have ever seen him," one fan wrote. And another added, "She's gorgeous!!! It sounds as though she's just as beautiful inside too. (Goodness knows you deserve a kind woman!)." Finally, another fan of Jon's wrote, "I am so happy for you and Colleen. May you share many years of happiness with yourselves as well as your children."
Will wedding bells ring in the future?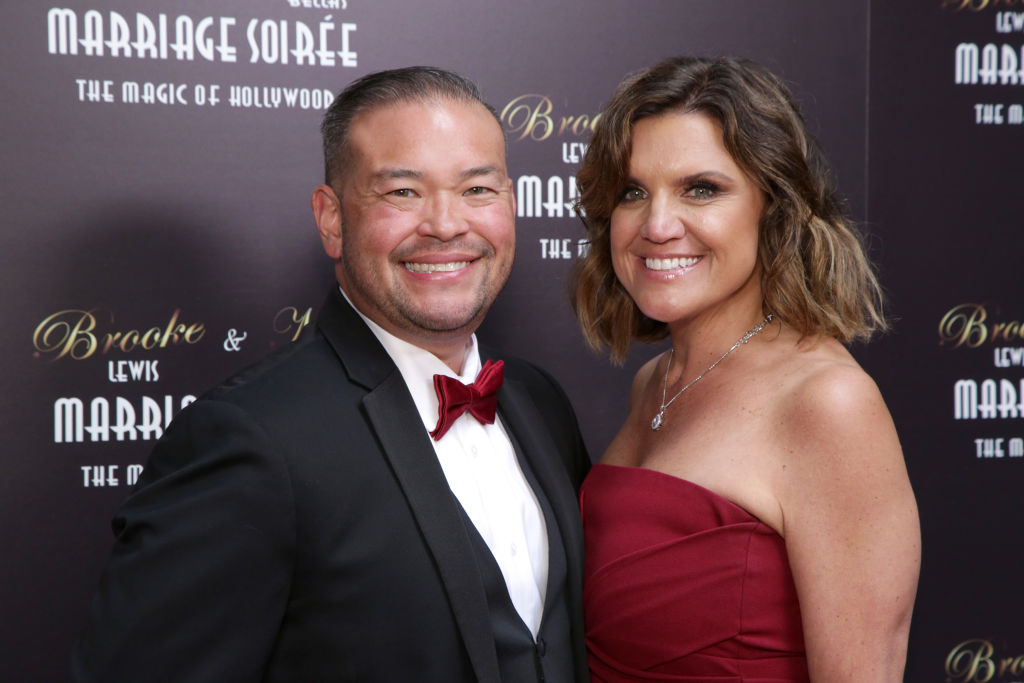 Jon and Colleen have been dating for nearly five years — and there's no doubt their fans would love to see them tie the knot. Over the years, it seems we've been getting mixed feelings about how Jon feels about remarrying, though. In 2016, he told Entertainment Tonight, "I don't think there is a point in being married. I mean, I might be spiritually, but there really isn't a point. Our kids are grown now. I don't know, I have mixed emotions about marriage, I do." But his tune seemed to change a year later.
People reports in 2017, Jon seemed to change his stance while talking on Kate Casey's podcast. "I've been with Colleen for almost three years. She's a huge part of my life," he said while adding that he enjoys the concept of marriage and may consider it again after all. Fans will just have to wait and see what he ultimately decides.
Check out Showbiz Cheat Sheet on Facebook!