Jonas Brothers Explain Why Things Were 'Not Good' When They Split
When the Jonas Brothers broke up in 2013, it left fans with a lot of questions. Most notably, who was to blame for the sudden split and were things okay between Joe, Kevin, and Nick Jonas? Now that the Jonas Brothers are reuniting, there are finally some answers — and it turns out there was a little bit of heartbreak after their breakup.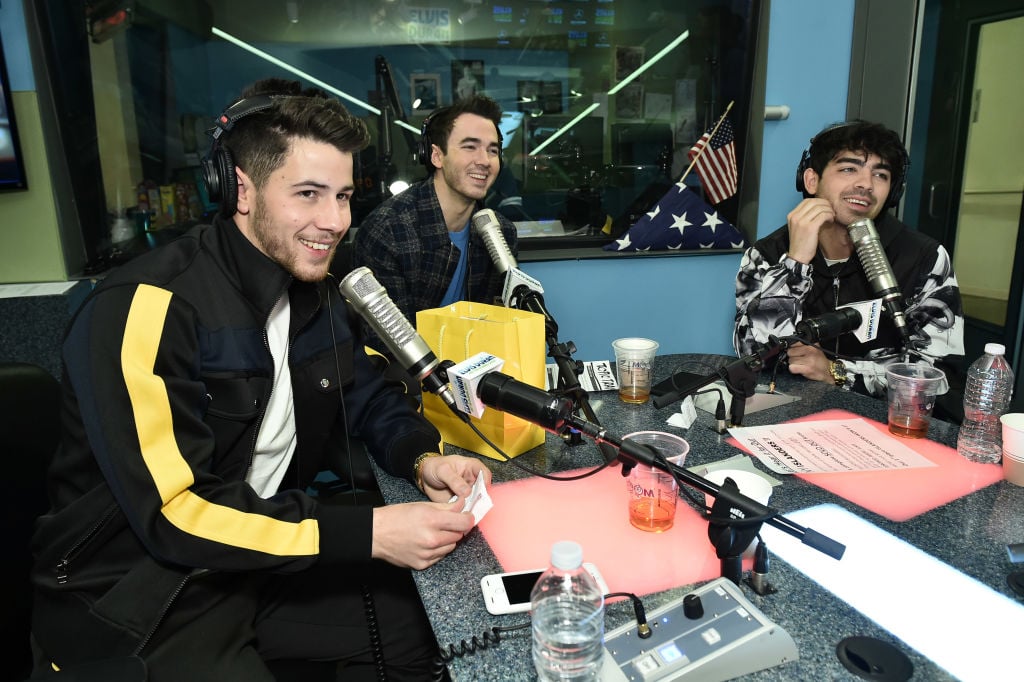 The Jonas Brothers' split in 2013 was due to 'a deep rift within the band'
Kevin, Nick, and Joe Jonas shared the news of their split on Good Morning America in 2013, calling off their tour because of what was later revealed by their rep as "a deep rift within the band." Their rep also noted that "there was a big disagreement over their music direction."
It didn't sound great for the JoBros, as Nick had shared on the morning show at the time: "We're family first… I came to the table with the guys… and shared my heart with them and my feelings. I said, 'Look, I feel like we've had some complications within the group for a long time [and] without addressing them I think this train will fall off the tracks.'"
The breakup was rough
While they didn't elaborate at the time about what exactly prompted the "deep rift," it was assumed that things were a bit shaky between the brothers. Now, all these years later, while talking about their reunion, they've also given a glimpse at just how bad things were.
During a recent interview with Z100's Elvis Duran, the Jonas Brothers finally dished on the vibe following their split.
Nick explained, "When it ended it was not good," adding, "It was a couple years of rebuilding our family, and in our mind it seemed impossible for us to do this ever again."
The brothers finally reached a turning point
While they mended their relationship, the desire to get back to collaborating on music organically came when they started to film a documentary about their life about a year ago.
The time together was therapeutic in a way, with Nick explaining: "We spent a lot of time filming again, and then I think we realized that there was a magic there we missed. I sort of began the conversation about doing this again and after a few more conversations they came around…"
He added: "Thankfully, some good healing happened during filming this documentary. Now looking up almost a year later, we're in the best place as family, which is the most important thing. From there, this music and new chapter have just been incredible."
The documentary was part of the healing process
Interestingly, that time spent together helped them in the healing process. Joe noted: "We had to work through and understand what we were going through when we were that young." He added that they finally came to this realization: "We said, 'We're done, let's just try to rebuild our friendship and our relationship as brothers' — it just happened in its own time."
Kevin called filming the documentary a type of therapy, sharing, "[It] was great because we had to have real conversations and not hold back. So for us, it worked out in a good way."