The Jonas Brothers Reveal That the Road to the Grammy's Has Been Difficult
It's been a phenomenal year for the Jonas Brothers. Six years after the band broke up due to "creative differences" and "a deep rift in the band" they made one heck of a comeback. The Jonas Brothers announced their comeback only hours before they released their hit song "Sucker' which became their first Billboard Hot 100 number 1 hit. The Jo Bros are currently in the middle of their worldwide tour, The Happiness Begins tour, and on November 20, 2019, it was revealed that they were nominated for a Grammy Award.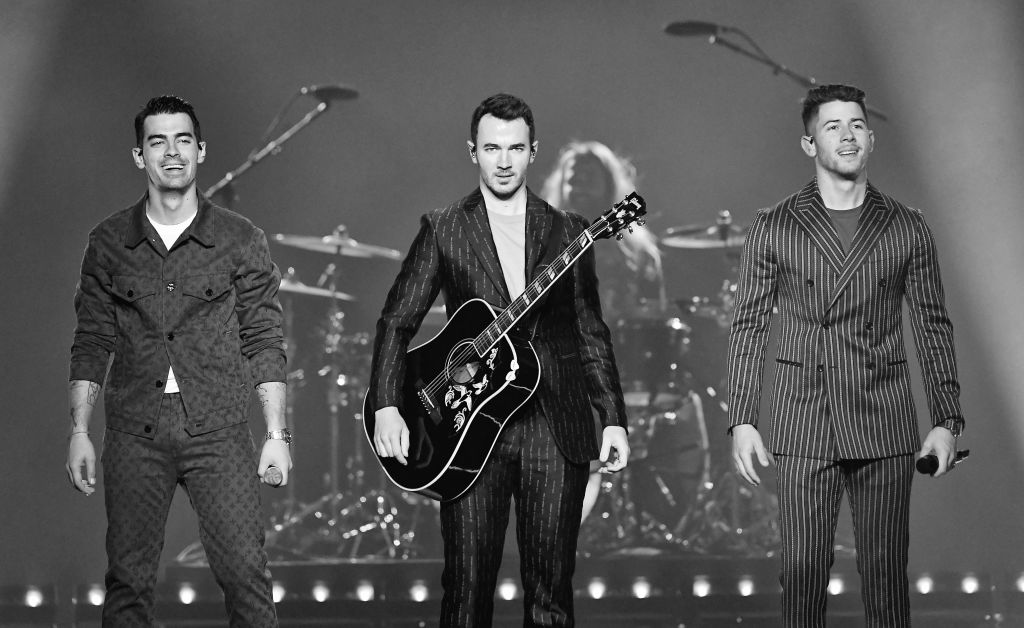 Not only was "Sucker" a huge hit amongst fans, but it also was a winner amongst the recording academy. The Jonas Brothers received the Grammy nomination for Best Pop Duo/Group Performance for Sucker. Whilst the brothers are overjoyed about their second-ever Grammy nomination, they admit that the journey has been far from easy. They had to go through some seriously tough times together as musicians and brothers to be where they are now.
The band didn't know if they'd ever play new songs together
"On January 13, 2018 we were all in Mammoth having a boys weekend and ended up having some very honest conversations. It started with an idea of doing a Vegas residency with no new music and eventually, we got to a place where we were all okay with doing a documentary of some kind telling a story of the past. We weren't all the way there though. The road to get where we are today was not easy, it took a lot of healing and time to even be comfortable with doing something together. This isn't just a band, this is our family," the Jonas Brothers candidly wrote in a message to their many fans on Instagram.
The road to the Happiness Begins Tour
The Jonas Brothers continued on to reveal that despite the trial and tribulations of their journey, they could not be happier and that this year has been a game-changer for them. "There were some really tough moments that had to happen for us to get to this place but it's right where we are supposed to be. This has truly been our greatest year yet. We get to be back on stage together again, as brothers, where we belong and making music that we love and are proud of. We truly couldn't be happier…as artists, as friends, and as brothers," the "When You Look Me In The Eyes" artists penned.
The Jonas Brothers react to their Grammy nomination on Instagram
Finally, the Jonas Brothers reflected on the gravity of receiving a Grammy nomination after a six-year hiatus. "To think a year ago we hadn't even released music… This nomination means the world. Thank you to the best fans – we know how much this year and this comeback has meant to you guys too. Thank you to our guy @ryantedder. Thank you @recordingacademy for the nomination. Thank you, everyone, for believing in us!" they concluded.
But, will the Jonas Brothers' great year get even better? Will they be able to secure a GRAMMY win? They are up against some very talented artists who also put out some amazing hits this year. Ariana Grande, Lil Nas X, and Camila Cabello to name a few. Only time will tell who secures the win, but either way, the Jonas Brothers have accomplished a lot this year.