Jonas Brothers Reveal Biggest Issue About Their Disney Days
While the Jonas Brothers have the Disney Channel to thank for making them household names, they admit that there were challenges they experienced back in those Disney days. Most notably, they explain in a new interview with Wonderland magazine, they felt "boxed in" by the association with Disney.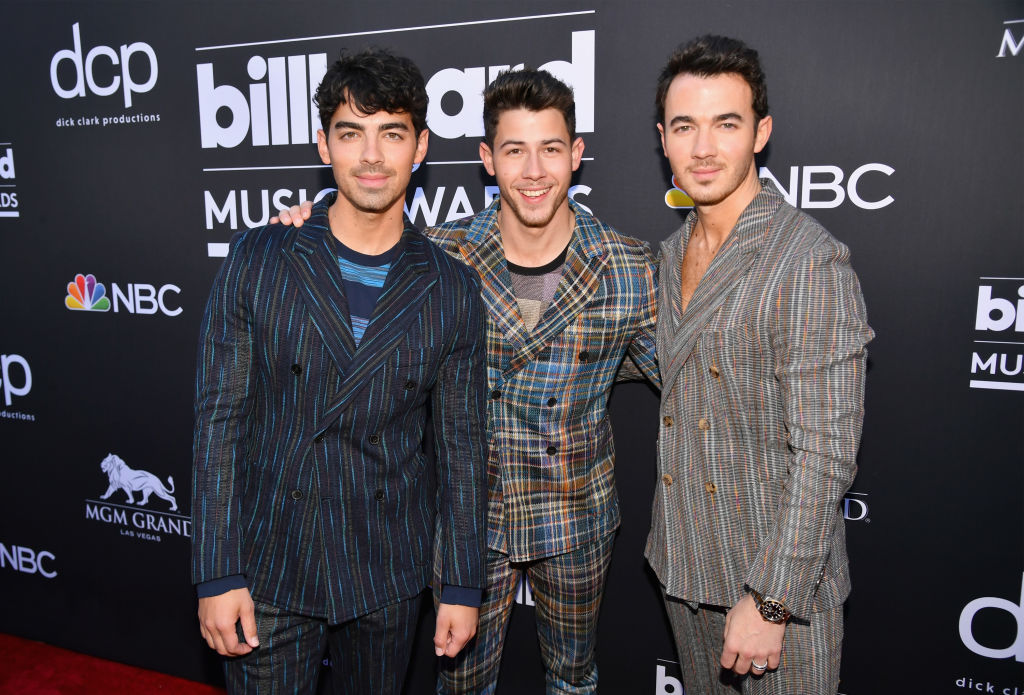 The Jonas Brothers' Disney Days were good to them
Admittedly, the Jonas Brothers got a huge boost from the Disney Channel when they starred in Camp Rock in 2008, its 2010 sequel, and the 2009 series Jonas.
The issue that Disney stars encounter, however, is what happens when they age out of the Disney image and want to distance themselves from that vibe. Nick, Joe, and Kevin Jonas have no regrets about their association with Disney, as Joe Jonas told Wonderland magazine, "We have a lot to thank Disney for."
He added: "When we were getting started, we were in a position at one point where we were without a label and we didn't really know what the next steps were going to be and Disney reached out with a huge opportunity for us to be signed by them and work on a TV show."
While he said it "was kind of a saving grace for us in that point of our career and we jumped at that opportunity," he admits there are challenges they had to overcome as well, sharing, "But of course as you get older and you're a young adult and you're still on the Disney Channel, that can feel a little uncomfortable."
The brothers felt 'boxed in' creatively
Despite the huge opportunity with Disney, the brothers admit that while they were getting too old for the channel, they had to continue writing for that audience.
Joe noted: "Creatively, you can feel like you're a little boxed in and you can't really expand and grow. Lyrically, what you're going through in that time in your life, you have to kind of protect your audience by only writing what Disney would approve. It was a little bit tricky as we got older, that's for sure."
Nick shared an additional challenge with their Disney ties, notably that it was hard to be accepted as a "real band." He explained, "I think generally what became challenging for us when we decided to grow, was that we had become known in a certain way for certain things and affiliations with Disney."
He continued: "It was tough for us when we felt like people had one perception of who we were and stories we were going to tell. I think just generally, Disney exposure made it tough for people to accept us as a real band at times."
Moving on from Disney
The Jonas Brothers managed to break out of the Disney box and find success as a band until their split in 2013.
Now they're back together and better than ever — and they've got a bit of perspective about how they've grown up and their fans have, too. In discussing the 10 years since they released their last album, 2009's Lines, Vines and Trying Times, Nick said, "One of the things from the first couple of shows that was so alarming to us, in a way, was getting out in front of the fans and seeing them all as adults and people that we had kind of grown up with in a sense."
He added, "To think about the fact that record came out 10 years ago and to know about how much we've all grown — fans included — and can now share it in whole new ways, it's really exciting."