Jonathan Bennett Is Making Fetch Happen With A "Mean Girls"-Inspired Pride Apparel Collection
When you think of Mean Girls, the first thing that probably comes to mind are the infamous quotes that many of us are still saying to this day.
The iconic film has held a special place in our hearts for the past 15 years, but it doesn't resonate with anyone more than it does with Jonathan Bennett.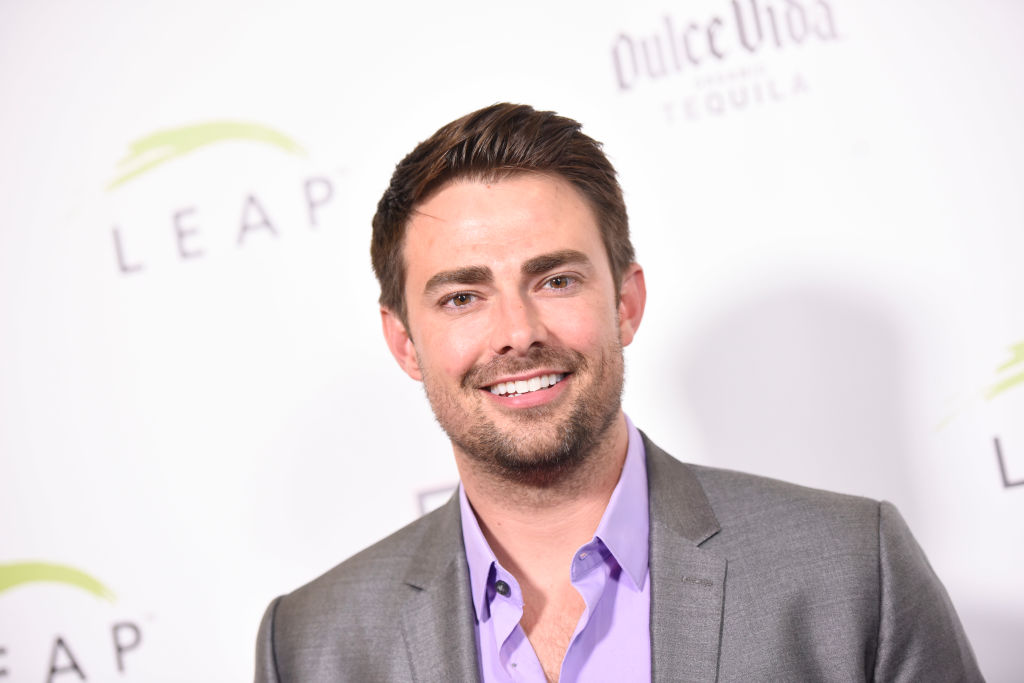 Best known for his role as Aaron Samuels in the hit movie, Bennett has kept the memory of Mean Girls alive these past few years.
Just recently, the actor took on a new project that will not only celebrate the cult classic but also bring awareness to the LGBTQ+ community.
Jonathan is launching his own Mean Girls apparel line
Mean Girls is known by most for one thing and one thing only, it's extremely quotable sayings.
From "On Wednesday We Wear Pink" to "Get in Loser, We're Going Shopping" each quote is hard not to say out loud whenever we hear them.
Since Mean Girls happens to be one of the most cherished movies out there, what better way to showcase our love for it than with a Mean Girls-inspired apparel collection?
Earlier this week, actor Jonathan Bennett partnered with the apparel company Tipsy Elves to launch his very own collection inspired by the hit film, just in time for Pride month.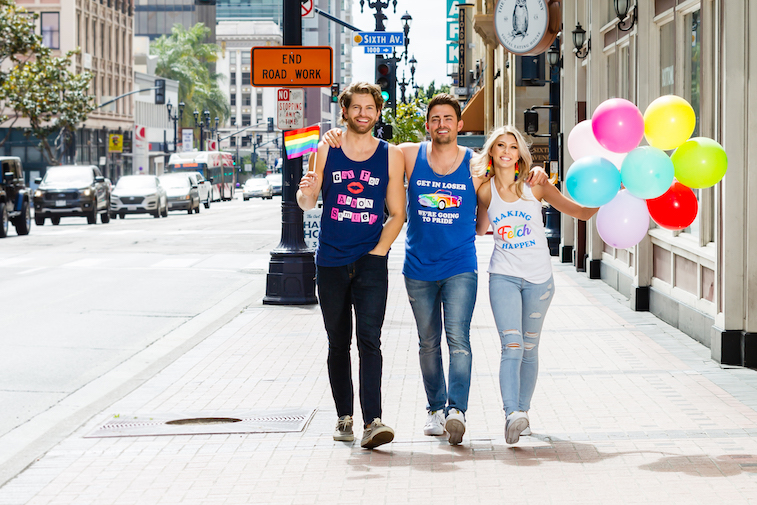 The collection is not only celebrating the teen movie, but it is also showing support for the LGBTQ+ youth and bringing awareness to the non-profit organization The Trevor Project.
The totally fetch Mean Girls-inspired Pride Apparel collection includes super trendy tank tops that have Mean Girls-inspired with sayings such as "On Wednesday We Wear Rainbows" and "Get in Loser, We're Going to Pride."
The Trevor Project holds a special place in Jonathan's heart
Jonathan Bennett has always found ways to keep Mean Girls year after year.
From creating a Mean Girls inspired cookbook to appearing in Ariana Grande's Mean Girls inspired music video.
Now, Jonathan Bennett is looking to bring awareness to LGBTQ+ young with his Mean Girls inspired apparel line.
Not only are the tank tops perfect for an everyday summer look, but they will also help The Trevor Project provide ample amounts of resources for at-risk LGBTQ+ young.
"We're very excited about the Tipsy Elves collaboration with Jonathan Bennett in support of the LGBTQ+ community and the upcoming Pride month. Jonathan has been a long time fan of Tipsy Elves, and we've had a blast working with him on this new collection, Evan Mendelsohn, Tipsy Elves co-founder said.
10% of Jonathan Bennett and Tipsy Elves' entire pride collection will go straight to The Trevor Project, the organization that holds a special place in the actor's heart.
Not only does it mean a lot to Jonathan to create a collection that helps the LGBTQ+ community, but it heartwarming to see someone use his platform to benefit others.
"Jonathan has the same sense of humor as us, so the partnership has been a really natural fit from the start. The support we've received for this new collection has exceeded our wildest expectations, and we're looking forward to passing that support on to The Trevor Project as a portion of each purchase is donated to the charity," Mendelsohn shared.
If you would like to sport your very own Mean Girls inspired Pride tank top, you can buy them here.
Each tank top retails for $24.95 and you'll not only be celebrating the legacy of Mean Girls but also showing your support for a great cause!