Jonathan Van Ness of 'Queer Eye' Eviscerated a British Tabloid With This One Tweet
Jonathan Van Ness, the uber-positive self-care hype-man from Netflix's Queer Eye, has had quite the 2019. His intimate memoir Over the Top came out Sep. 24th of this year and Van Ness is currently touring for his stand-up special, Road to Beijing. JVN, as he is also known, somehow still finds the time to host a weekly podcast, master figure skating and gymnastics, and be the best Instagram cat dad in the game.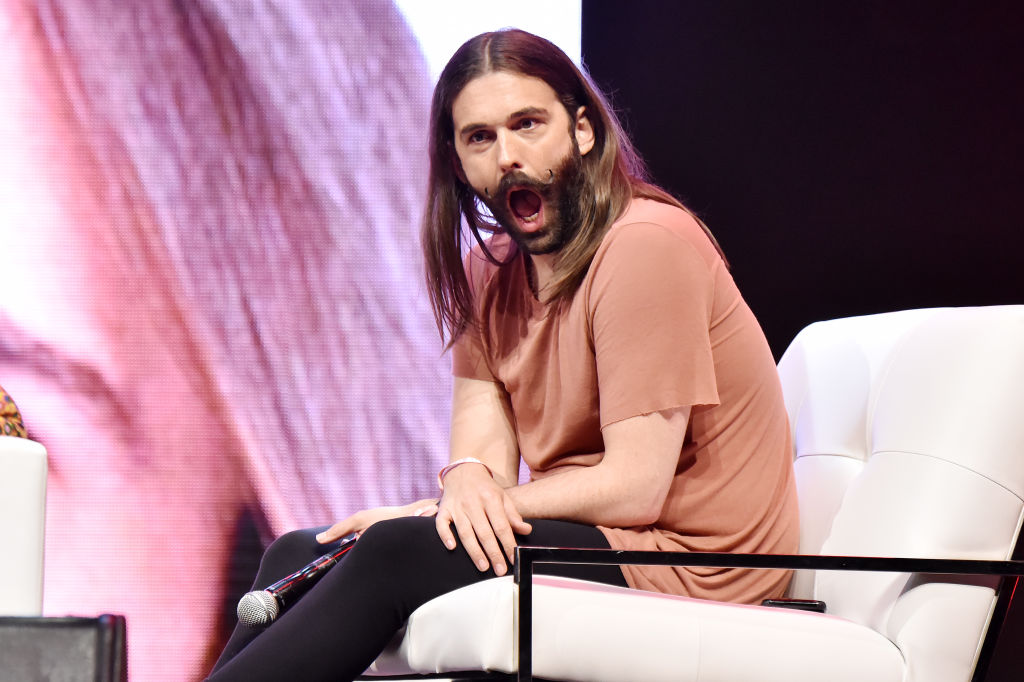 In December, Van Ness made history by becoming the first-ever non-female celebrity to grace the cover of Cosmopolitan UK. However, some publications reporting on Van Ness' achievement have clearly not caught up with the times. Van Ness specifically called out The Daily Mail on Twitter when their headline about the Queer Eye star's Cosmo cover fell woefully short of accurate.
Jonathan Van Ness says on Twitter this headline got it all wrong
In December, British tabloid The Daily Mail published an article about Van Ness' ground-breaking Cosmo cover. However, their headline included several mistakes. First, they referred to Van Ness as male, when the Queer Eye grooming expert has publicly identified as non-binary.
"What a wildly wrong headline," Van Ness tweeted. The Mail also claimed he had to turn down an invitation from Taylor Swift because of his H.I.V. diagnosis. But Van Ness was diagnosed when he was 25, years before he was running with the likes of TSwift.
"I was diagnosed 7 years ago, more like turned down an event bc of demanding schedule," he wrote. "Let's not sensationalize HIV." Putting Van Ness' diagnosis, a very personal and difficult journey, in the unrelated headline, feels purely exploitative.
"BTW," he continued, "I'm non binary. You refer to me as a man twice. First 'non female' cover star is the correct verbiage." Get your facts straight, Daily Mail; Van Ness is not here to play.
Van Ness writes in his book about getting diagnosed with H.I.V. at age 25
In an interview with the New York Times in September, Van Ness revealed to the public that he is H.I.V.-positive.
"I do feel the need to talk about this," he told the New York Times.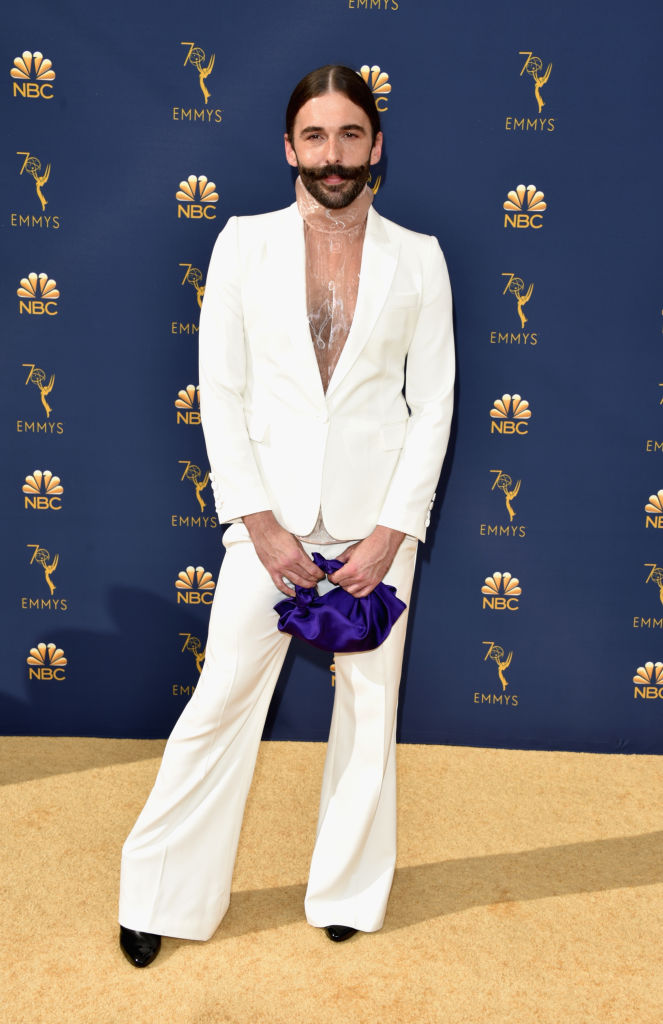 Van Ness dives into the topic more in his book, Over the Top: A Raw Journey to Self-Love, which made New York Times Bestseller List.
"That day was just as devastating as you would think it would be," Van Ness wrote of the day he was diagnosed.
However, Van Ness wants H.I.V. to be less stigmatized and talked about more openly; it's why he came out himself. In his NYT interview, the TV personality said that he considers himself a "member of the beautiful H.I.V.-positive community."
The 'Queer Eye' star defined his pronouns in a 2019 interview
In an interview with Out Magazine earlier this year, Van Ness came out to the public as non-binary.
"Some days I feel like a man, but then other days I feel like a woman," he told Out. "I think my energies are really all over the place." Van Ness also clarified that despite his non-binary identity, he still uses the pronouns "he" and "him."
"Any opportunity I have to break down stereotypes of the binary, I am down for it, I'm here for it," Van Ness said. Can you believe what a gender non-conforming legend Van Ness is?