Jonathan Van Ness Says Out Of Everything He Does, This Is Where He 'Shines The Most' (And It's Not 'Queer Eye')
We know and love Jonathan Van Ness as the nearly-impossibly-positive haircare guru on the makeover show Queer Eye. The Emmy nominee wrote a book called Over The Top that hit the New York Times bestseller list, and he is now performing stand-up comedy across the country on his tour, Road to Beijing. Somehow, the 32-year-old Netflix star also has the time to casually be great at a lot of different activities. However, Van Ness revealed in a recent interview that there's one area of his career where he feels he truly excels.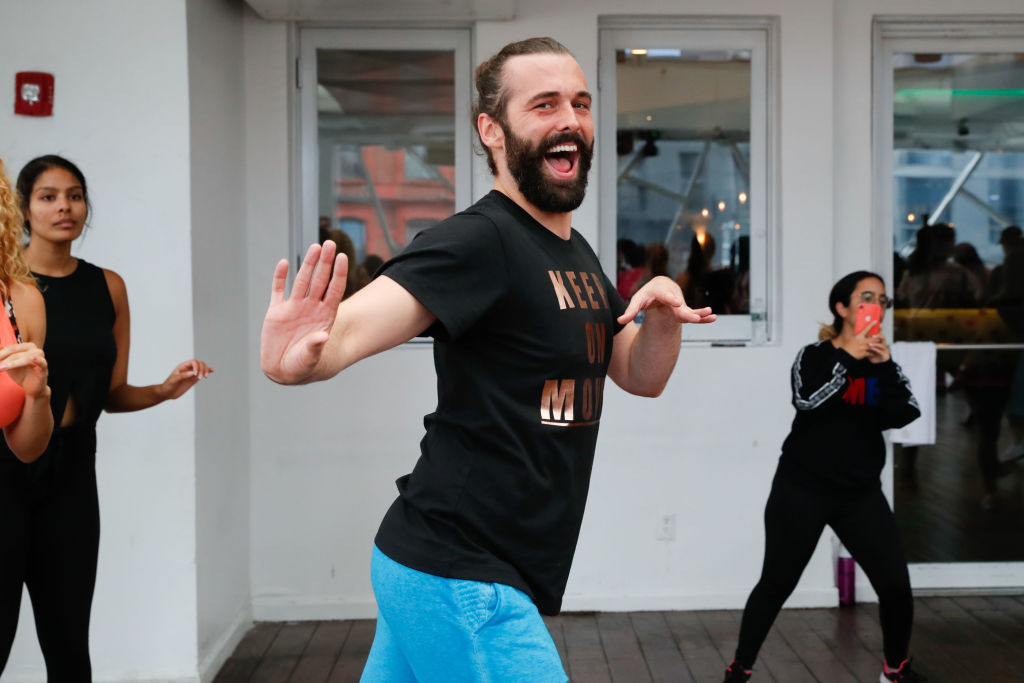 Jonathan Van Ness has been passionately curious since a young age
Van Ness told the host of In the Envelope: An Awards Podcast about growing up in the tiny hometown of Quincy, Illinois. As a kid, he had several interests, and when Van Ness was passionate about something, he went hardcore with it.
"I … was just obsessed with obsessions my whole life," Van Ness explained. "Whatever it was … stamps, coins, rocks, figure skating … I wanted to know whatever I could about it."
One of this Queer Eye star's first obsessions as a child was the Olympics; he especially loved watching ice skating and gymnastics. Van Ness learned a lot of gymnastics skills as a cheerleader at his high school, but his family couldn't afford skating lessons. Even that didn't stop Van Ness; the little skater managed to act out his big dreams by "carpet figure skating" in his living room.
The 'Queer Eye' hair expert says 'Getting Curious' is where he shines the most
The reality TV personality hosts a popular podcast called Getting Curious with Jonathan Van Ness, on which he invites experts to explain subjects or career paths that many Americans know little about.
It's refreshing to see celebrities with a curious, intellectual side, and Van Ness shows this in spades on his podcast. Episode topics range from foreign relations to saving the bees, and the guest is without fail, a renowned expert in their field. Van Ness said on In the Envelope that after his popular web series Gay of Thrones ended, he wanted to tackle a new challenge. He explained his thought process at the time.
"I'm like an, intrinsically curious person," Van Ness said. "What's something I can do every week that will be something that I can like, continue to learn about production in general but also just about the world?" Van Ness said he wondered back then. When he started the show, however, he had no idea how much it would take off.
"I just really have blown myself away so much," Van Ness shared on the podcast. "Like, I can't even believe it." Van Ness even said it was the area of his life where he shines brightest.
"I love Getting Curious," he gushed. "I think of all the things I do, it's where I really shine the most."
Jonathan Van Ness roasted a British tabloid for mixing up pronouns
Van Ness made history in December. He was the first non-female celebrity to ever appear on a Cosmopolitan UK cover.
But when the British publication The Daily Mail put out an article about the historic cover, their headline was far from accurate.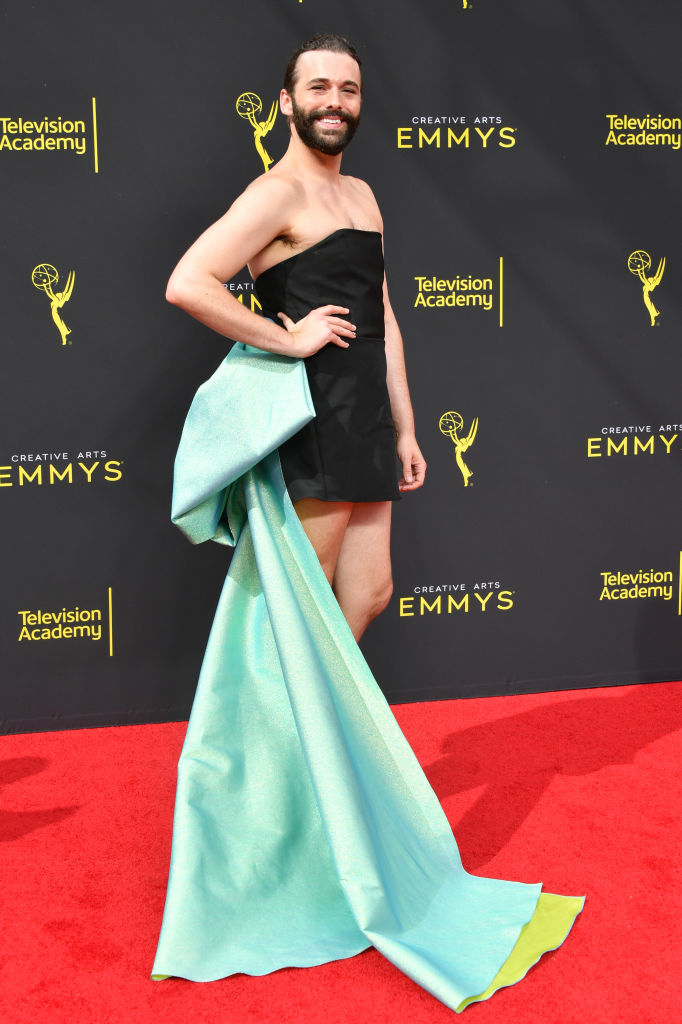 "What a wildly wrong headline," Van Ness tweeted. "I'm non binary. You refer to me as a man twice. First 'non female' cover star is the correct verbiage."
The headline also implied Van Ness turned down Taylor Swift's party invitation as a result of his H.I.V. diagnosis. However, as Van Ness pointed out in his tweet, he was diagnosed at age 25.
"I was diagnosed 7 years ago, more like turned down an event bc of demanding schedule," he wrote. "Let's not sensationalize HIV."