Jordan Peele: How He Comes up With Movies Like 'Us' and 'Get Out'
Jordan Peele's second horror movie Us, currently boasting a 94% critics' score on rotten tomatoes, has proved that this man is not a one movie wonder. The master at interweaving bated breath terror sequences with social commentary and satirical surprises has officially gone from Comedy Central alumn to horror aficionado.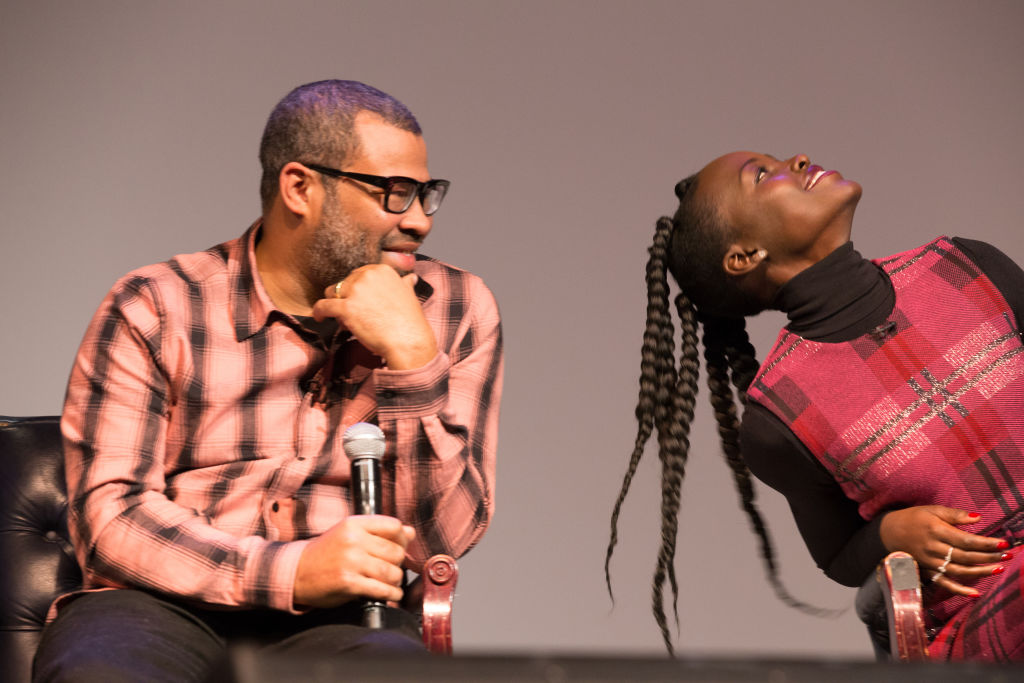 Peele's horror movies do not rely on horror as the foundation; meaning, horror is not the captivating element. The captivating element is his ability to harness the viewer's need to see and question his underlying message.

Peele relies on horror as a means of execution, a means of augmentation. The horror genre works to bring the depths of his social commentary into greater focus, forcing viewers to see the harshness of our reality.
Peele chooses horror as a means of communication, as opposed to a method of storytelling. The scary moments do not tell the story that matters; their subtext does. The subtext paints the picture Peele wishes to portray, while the horror overlay moves the plot forward in tandem.
The question is, how does the mastermind come up with his ideas in the first place? What does Peele's creative process entail? He sat down with MTV News's Josh Horowitz to discuss how he brings an idea to life.

Jordan Peele discusses listening to himself and the story behind the Doppelgängers in 'Us' movie

Jordan Peele told MTV News:

"The first thing I do when I'm trying to come up with a movie is I listen to myself, so listen to my emotion. What makes me scared? This idea of the doppelgänger came up because I've been afraid of the idea of seeing myself since I was younger. I would literally picture myself across the subway platform, as a kid growing up in New York City, it was a fun, sort of titillating fear, but it was primal. I hadn't intellectualized it or hadn't really thought about it, but it's sort of always been present…"

MTV News
While Jordan Peele didn't reveal the juicy details of the great depths he travels to conjure every scene, it's clear that he relies on past experience, personal fears, and instincts. It sounds like he's doing what all the advice columns say to do: use what you know. And he's excelling as a result.

Jordan Peele goes on to discuss the benefit of "idyllic landscapes," and why he sees suburban, peaceful settings as inherently eerier (when compared to common creepy cellars or dark city streets).

Defying a viewer's expectations when it comes to horror, a beachfront setting reminds audiences that danger does not only exist at night, nor does it solely survive in an urban location.

What's up next for Jordan Peele?

As many already know, Jordan Peele is the man behind the soon-to-be-released Twilight Zone reboot. Serving as the show's narrator, Peele will attempt to recreate, likely with a modern and Peele-esque satirical twist – the Rob Serling sci-fi spectacular that opened to great success decades ago. The Twilight Zone is currently filming and is scheduled to premiere later in 2019.

Jordan Peele will also serve as a voice in Wendell and Wild alongside Keegan-Michael Key. Seeing these two work together again will definitely be a treat for those who have been following Peele since his early days. Wendell and Wild will follow two demon brothers who face off against a nun and a pair of goth teens, according to IMDb.

With Wendell and Wild in pre-production and The Twilight Zone reboot fast approaching, Jordan Peele's career is at an all-time high, and fans can't wait to see what he has in store next.