Jordyn Woods After Kylie Jenner: 'I Don't Know What I'm Doing'
It was the scandal heard around the world, and while the Kardashian family is still milking the fallout for everything that it's worth, Jordyn Woods has seemingly moved on. The model and Kylie Jenner's former best friend has turned her thoughts from public name-calling to building a career that stands on its own merits, free of any Kardashian connection.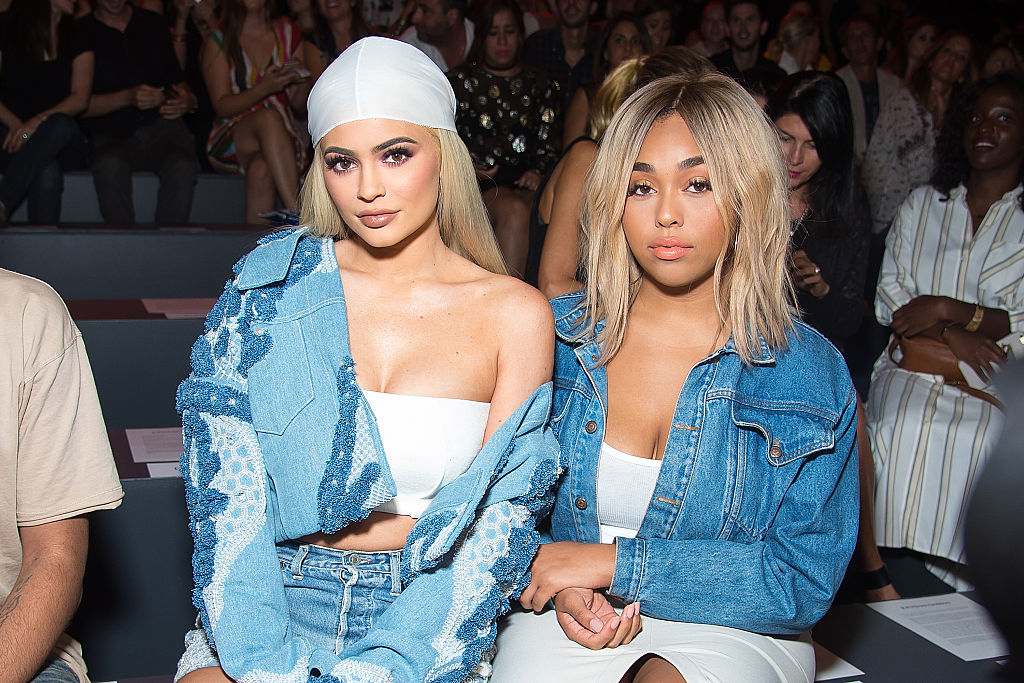 With the upcoming season of Keeping Up with the Kardashians set to likely focus a good deal on the Woods scandal, the public is more interested than ever in Jordyn Woods, and what the next phase of her life will look like.
What happened between Jordyn Woods and the Kardashian family?
Kylie Jenner and her best friend, Jordyn Woods, were inseparable for years. The young women, who met as teenagers through their mutual friend Jaden Smith, became extremely close. Woods vacationed with Jenner and her family, formed business deals with the makeup mogul, and even moved onto Jenner's spacious California property.
Still, their friendship was rocked to the core in the spring of 2019. Reports that Woods had gotten cozy with Khloe Kardashian's boyfriend, Tristan Thompson, sent fans into a frenzy, and when Kardashian insiders confirmed the news on social media, everyone wondered how Jenner and Woods would handle the fallout.
Ultimately, after it was revealed that Woods had indeed shared a kiss with Thompson, she was moved out of Jenner's home and all her lines of communication with the Kardashians and the Jenners were cut off. As the public struggled to sort out their feelings, Woods started to get vilified in the media.
The Kardashians have received some negative press
Khloe Kardashian was the most vocal member of the Kardashian family, as fans would expect. She attacked Woods several times on social media, even fat-shaming her during a recent episode of Keeping Up with the Kardashians.
Even when Woods spoke out, giving her side of the story during an episode of Red Table Talk with Jada Pinkett Smith, Kardashian went on the attack. She claimed that Woods was lying during her interview and that she had never had so much as an apology from Woods. In turn, Khloe Kardashian, originally the subject of sympathy from fans, started to receive a good deal of negative press.
Many fans wondered why she was blaming Woods instead of Thompson, a known cheater, and felt as though she was being a hypocrite. Furthermore, with a new season of Keeping Up with the Kardashians premiering in September, it seems likely the family won't let the subject of Woods go anytime soon.
Jordyn Woods isn't dwelling on the past
Surprisingly, Woods has become the one to fare best as a result of the scandal. The young woman has forged her own path, separately from the Kardashian family. Her Instagram page features a host of modeling shots and sponsored ads, she is looking ahead to a career in acting, and she's become the star of many magazine features.
In a recent interview, Woods opened up about her life since the ending of her friendship with Kylie Jenner. Woods admitted that she is focused on finding her "self-worth," and that even though everyone seems to be obsessed with what she's doing lately, even she doesn't exactly know what she's doing. She reveals that she writes in a journal a lot in order to stay focused and help her to cope with the pressures of daily life.
Woods describes herself as a "low-key nerd" and admits that in spite of the scandalous shots of Instagram featuring her modeling revealing clothing, she actually prefers to stay indoors, reading and binge-watching TV. While Woods doesn't necessarily know what the next few years of her life will bring, she admits that the ups and downs are "part of the process."