Jordyn Woods and Kylie Jenner Hangout For The First Since Tristan Thompson Scandal
There could still be hope for Kylie Jenner and Jordyn Woods friendship!
Though the former best friends haven't really been in contact over the past few weeks, Jenner and Woods were just recently spotted together in Calabasas.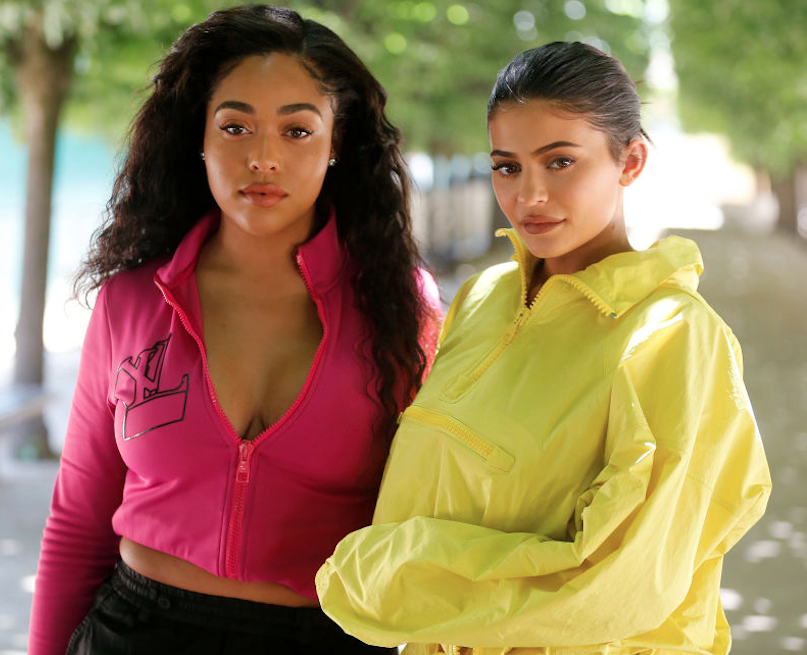 Many reports have revealed that Kylie Jenner most likely wouldn't forgive Jordyn Woods so soon but it looks like the makeup mogul had a change of heart.
They met up at a restaurant to discuss what happened
Early on March 8, Kylie Jenner and Jordyn Woods were spotted together for the first time since the recent Tristan Thompson cheating scandal.
An eye witness revealed that the former best friends met up at Pedalers Fork restaurant in Calabasas.
It has not been revealed why the makeup mogul and model decided to meet up but many can guess they both wanted to sit down and talk about all that's happened over the last three weeks.
"It seemed very casual and they both were having a discussion together while eating," the eyewitness revealed to E! News.
This was the first time the two friends have sat down and talked with each other since it was revealed Tristan Thompson and Jordyn Woods kissed each other while at party Valentine's Day weekend.
After Woods was cut off from the Kardashian family and forced to move out of Kylie Jenner's guest home, the 21-year-old revealed on Red Table Talk that she and Jenner were still in contact.
Kylie Jenner didn't have it in her to cut Woods off completely
Though the Kardashian-Jenners cut all ties with Jordyn Woods after she betrayed Khloe Kardashian, the family has been urging Kylie Jenner to do the same.
Jenner was the only one in the family extremely hurt by Jordyn Woods betrayal since she was the one who was closest to the model.
Kylie Jenner and Jordyn Woods have been friends since they were teenagers and established such a strong bond over the years that the makeup mogul started considering Woods to be more of a sister.
After news of the scandal broke, the makeup mogul did not know what to do when it came to her friendship with Woods.
"Kylie is having a very difficult time. She is devastated and emotional," a source revealed. "She doesn't want to believe this could have happened. She wanted to give Jordyn a chance to explain herself. She doesn't know what to do. She's shocked and confused."
In the weeks leading up to now, Kylie Jenner has kept herself busy and has been spending ample amounts of time with close friends and family, espcially Khle Kardashian.
"They have been spending a lot of time together since the news happened and Kylie wants to make sure Khloe is doing okay," a source shared. "Kylie will always have Khloe's back and family comes first."
From throwing her close friend a birthday parties to just hanging out with her sisters, Kylie Jenner has done as she can to try and take her mind off of Jordyn Woods betraying her family.
We're pretty sure Jordyn Woods and Kylie Jenner will never have the close bond they once had, but it looks as though they are heading toward repairing their friendship, one day at a time.