Jordyn Woods Is Looking for Her Ideal Partner and Wants Them to Possess These Specific Traits
Jordyn Woods is ready for love and is keeping a sharp eye out for her ideal man.
The model recently shared exactly what she's looking for in a partner during her new YouTube video and didn't hold back when it came to listing all of the traits she's looking for in a potential love interest.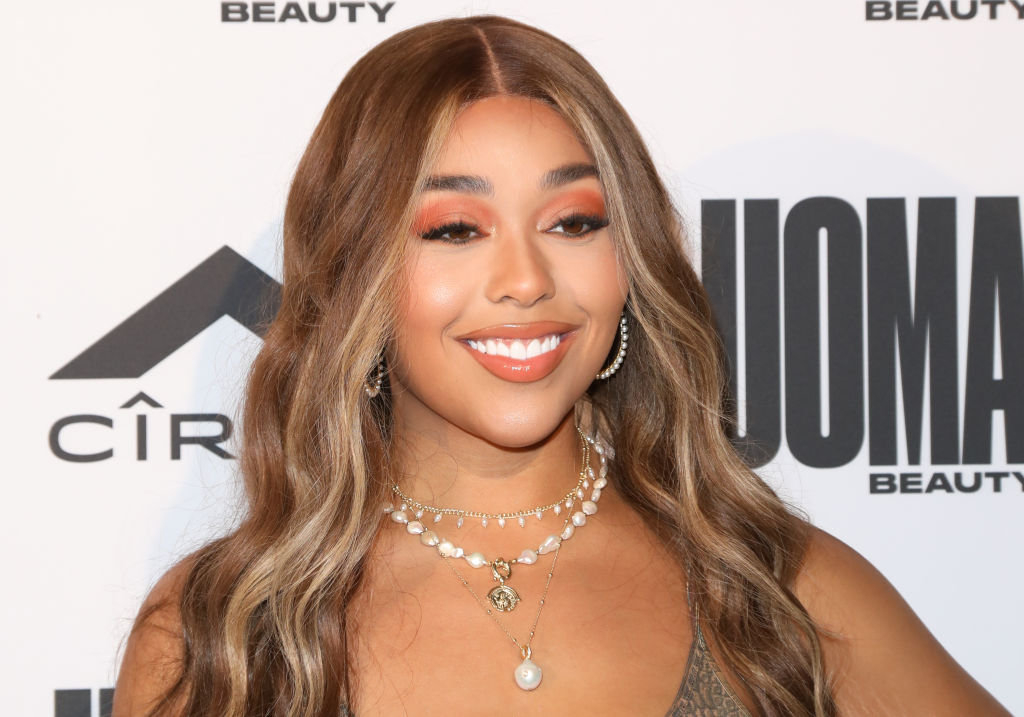 While she isn't rushing the process, Woods wouldn't be opposed to finding a man who possess her ideal characteristics sooner rather than later.
Woods doesn't want to settle for just anyone
We all have our preferences when it comes to finding our ideal partners and Jordyn Woods refuses to settle until she finds, what she believes to be, the perfect man.
During a brand new YouTube video with her sister, Woods opened up about her relationship status and shared with fans exactly what she's looking for in an ideal partner.
"I am single," the model admitted, before going down the list of specific traits she looks for in a soulmate.
"It sounds cliché, but someone who is driven, someone who is passionate, someone that wants to be the best at what they do. Someone that is intelligent," she said.
Although Woods is no stranger to dating, she has yet to find a man who's been able to sweep her off her feet.
"I cannot stand not being able to have a conversation with someone," she continued. "And that's the case with a lot of these guys out here. They don't know how to hold a conversation. I'm not trying to waste my time."
While character traits are very important, Woods wouldn't be opposed to finding someone with ideal physical traits as well.
"Good sense of humor, some style would be nice," she said. "The list could go on, I'm not picky, but good skin, nice teeth."
Although Woods is looking forward to coming across the man of her dreams one day, no one will be getting to her until they get passed her younger sister, Jodie.
"Before any guy dates Jordyn, I need to approve," Jodie expressed.
"That means none of y'all are passing the cut," Woods jokingly said.
The model is continuing to find happiness after the year she's had
Despite all that Woods has been through this year alone, she is continuing to look on the brighter side of things.
After the model's longtime BFF, Kylie Jenner, cut ties with her following the Tristan Thompson scandal, she has been doing her best to not let this controversy control her life.
Woods has since been working on finding her "self-worth" and embracing everything about herself.
"Everyone is trying to figure out what I'm doing but, to be honest, I don't know what I'm doing. I'm finding my self-worth," she expressed to Teen Vogue in August. "At 21, this is the very beginning, even though I feel so old. This is the time you figure out who you are, and don't let anyone define you."
Although Woods is still working on finding herself, hopefully her future love interest will be there to help her along the way.
While the model has been able to find happiness again all on her own, we can easily assume that having ideal partner by her side will help maintain that positivity.