Jordyn Woods Is Moving On with Life and Has a New Love Interest to Prove It
Jordyn Woods has been making some much-needed changes to her life and her most recent one has to do with a new suitor.
The model was recently spotted with a mystery man after a night of partying and she now looks to be officially off the market.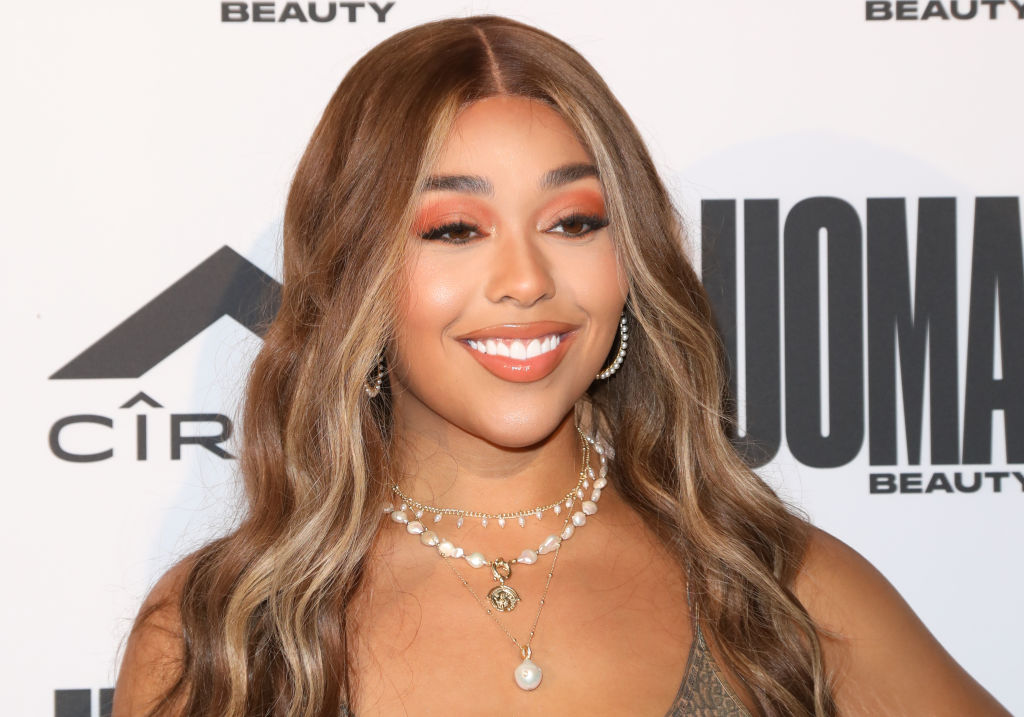 Has Jordyn Woods finally found love and if so, who is this mystery man she has been getting cozy with?
Woods' looks to be more than just friends with this mystery man
It seems as though love is definitely in the air for Jordyn Woods.
The model was recently photographed leaving Nightingale Plaza nightclub in LA, this past weekend with a never-before-seen suitor by her side.
Woods and the mystery man were spotted walking hand in hand as they exited the club and made their way to a vehicle that had NBA star Donovan "Spida" Mitchell waiting inside.
According to HollywoodLife, it is unclear how Woods and her handsome suitor came to meet or how she even knows Mitchell.
As for whether or not this mystery man is a friend of Mitchell's or a fellow NBA player, that is still up in the air.
Though Woods' relationship with this new man has yet to be confirmed, by the looks of things, many of us can easily assume that they are more than just friends.
Though her new man remains a mystery, the model is no stranger to dating NBA stars.
In the past, Woods has been romaitcally linked to Phoenix Suns point guard, Devin Booker.
She's also been spotted hanging out with Minnesota Timberwolves center, Karl Anthony Towns and recently got a little cozy with Houston Rockets point guard James Harden on separate occasions.
She has been making a few changes in life these past few months
With all that has taken place in her life over the past few months, it was time that Jordyn Woods got back to a normal life.
In addition to getting back into the dating game and showcasing a new haircut, Woods has also been putting a lot of energy into her career, which has definitely paid off.
Since her entire world came crashing down after her involvement in the Tristan Thompson's cheating scandal went public, Woods has been trying her hardest to revamp her tainted image.
Once news of the cheating scandal broke, Woods was made out to be a backstabber and many people didn't see things getting better for her after that.
With the Kardashian-Jenner family cutting ties with her completely and having been relentlessly targeted on social media, Woods definitely experienced a hard time.
Once news surrounding the scandal died down, Woods took a while to reflect on all that had happened and soon returned to social media with a new outlook on life.
Only focusing on the positive side of things, the model has since shown the world that experiencing hard times makes you stronger in the end.
Though she lost a lot due to this cheating scandal, Woods hasn't let that define the person she is and continues to look on the brighter side of things.