Jordyn Woods Net Worth and How She Makes Her Money
Jordyn Woods is best known as Kylie Jenner's best friend. However, she made a name for herself in other ways besides being a socialite. Here's Jordyn Woods' net worth and how she makes her money.
Early years and rise to fame
Jordyn Woods was first seen on Keeping Up with the Kardashians in 2015. In 2017, she made appearances on the reality show Life of Kylie. Woods is no stranger to the limelight. Her mother, Elizabeth, manages a public relations company called Mixed Image Media, and her father was a sound engineer.
Modeling career
Woods has been modeling since she was a child. She signed on with Ford Models at the age of six and remained with the agency until the age of nine. She told Paper magazine she decided to return to modeling when she turned 18. Woods currently works as a plus-size model for Wilhelmina.
Making a return to modeling was a special moment for Woods. She told the magazine her return to modeling was different this time because she was the one making the decision. "I didn't really do that by choice, as I was too young to make my own decisions then. I hadn't really thought of getting back into the industry until I got an email from Marissa, my agent at Wilhelmina. She and the company were interested in having me as a Curve model so I thought, I'm 18 years old and should try this out."
Controversy
Woods was accused of cheating with Khloe Kardashian's boyfriend, Tristan Thompson. According to Hollywood Unlocked, Woods was seen at a party at Thompson's house after Valentine's Day. The entertainment website posted an Instagram video about the alleged affair. In response, Khloe and her friends seemed to confirm the cheating rumors by later posting messages underneath the video.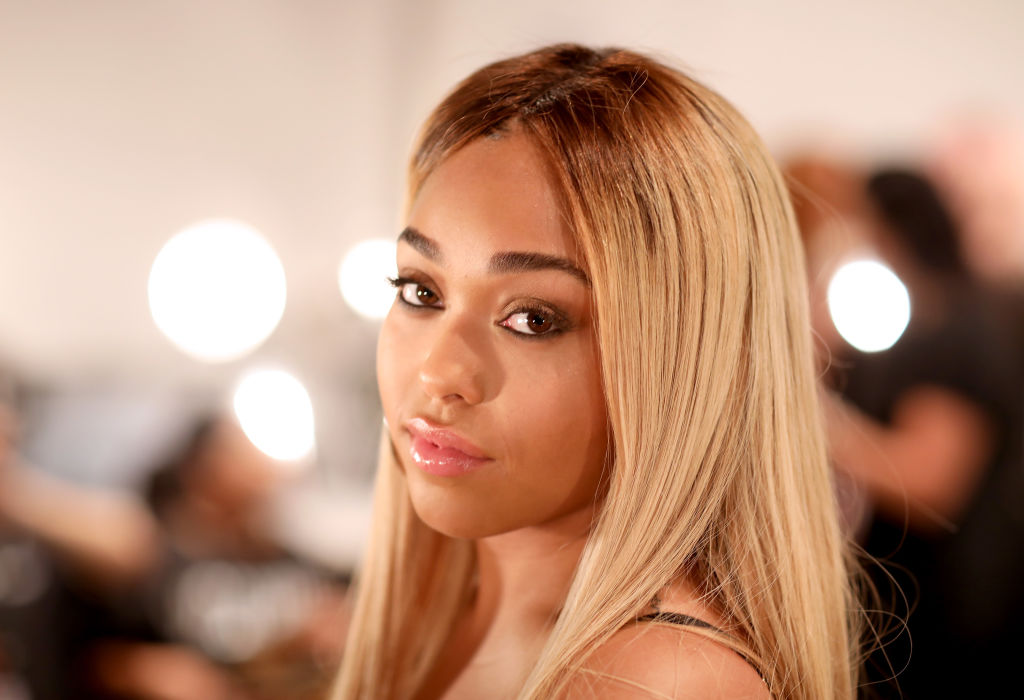 The Hollywood Unlocked video alleges Woods and Tristan were getting a little too close for comfort. Here's what the outlet had to say: "#PressPlay One of our contributors was at #TristanThompson's house party and saw what went down! @kyliejenner we need you to address some thangs with @jordynwoods," the post read. "Anyhow, #JordynWoods stayed at his house until approximately 7am. Who needs to go?! Comment below!"
Beauty collaboration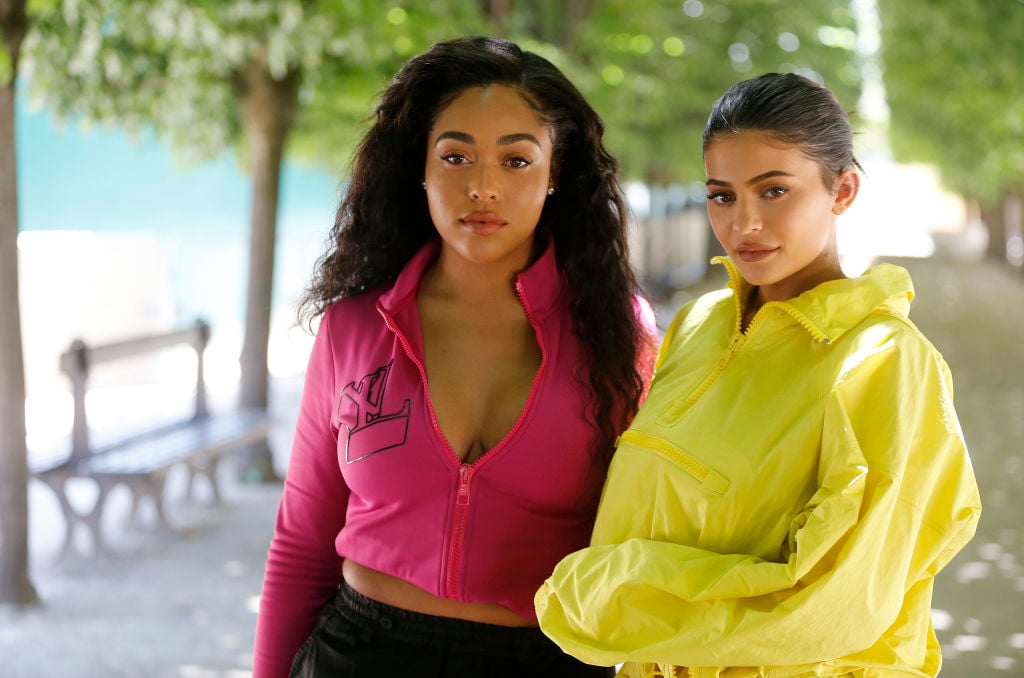 Woods is known not only for her style but also her makeup looks. In 2018 she teamed up with her best friend, Kylie Jenner, to launch the Kylie x Jordyn makeup line. Some of the names of the makeup colors include Wife Life, True Love, Soul Mate, My Heart, Don't Ever Leave Me, and Ride or Die. This was a limited-edition Kylie Cosmetics capsule. The collaboration was significant because Kylie's past collaborations were only with members of the Kardashian family.
Activewear brand
Woods has her own activewear brand called SECNDNTURE, which is a size-inclusive line. This isn't her first time working on a clothing line. Woods has also collaborated with Addition Elle, Boohoo and Barneys, reports Paper.
Jordyn Woods' net worth
Jordyn Woods has net worth of $6 million.
Read more: Kylie Jenner Net Worth and How She Makes Her Money
Check out The Cheat Sheet on Facebook!