'KUWTK:' Jordyn Woods' Reputation Isn't the First One the Show Has Ruined
Keeping Up With the Kardashians has seen its share of arguments over the past 16 seasons. With that said, the show has painted negative pictures of some of the family's friends and significant others. Most recently, Jordyn Woods, Kylie Jenner's best friend, was caught up in a massive cheating scandal that ruined her reputation. But she isn't the only one whose been portrayed negatively on the show.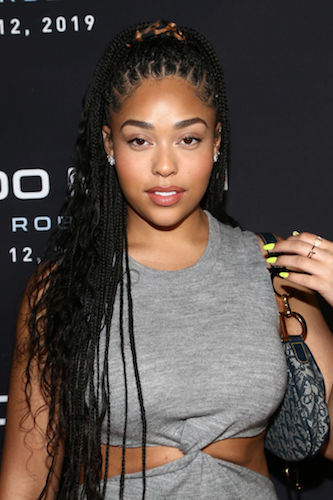 Some question if the Jordyn Woods cheating scandal actually happened
There is no question Khloe Kardashian has been through a lot between everything with Lamar Odom, plus Tristan Thompson's first cheating scandal. However, some true fans of Woods, and others who have doubted the show's drama from the start, aren't convinced the scandal ever actually happened. There have been rumors that Kris Jenner strategically creates problems among her family in order to keep ratings up. Though none of those rumors have been confirmed, people have joked that Kris Jenner sits in with the producers and discusses potential drama for upcoming seasons. To some, the Jordyn Woods scandal was another one of the momager's master plans. "The devil works hard, but Kris Jenner works harder," has become a popular phrase to describe Jenner.
Kris Humphries complained that his reputation was ruined after the show
Kim Kardashian had one of the shortest celebrity marriages on record in her marriage to former NBA star Kris Humphries. The two only wed for 72 days before calling things off, and Humphries later claimed that their marriage was only to improve ratings. He reportedly considered suing the family for $10 million for damaging his image. Plus, the cameras caught him behaving childishly and reportedly using the word "gay" on camera (in a negative context), which only tarnished his image rather than helped it. Humphries no longer keeps in touch with any of the Kardashians.
The family shed Blac Chyna in a bad light
While Blac Chyna has created several problems of her own, the drama that unfolded on KUWTK only aggravated her bad reputation. On the show, the family expressed how they had no idea Rob Kardashian and Blac Chyna were expecting a child and only found out through the media. It made both Rob and his girlfriend look bad, and many people assumed Chyna was only dating Rob Kardashian to get back at her ex, Tyga, who had been dating Kylie Jenner at the time. The Kardashians, who have a massive fan base, always expressed distaste toward Chyna, and everyone knows the Kardashians' fans always have the family's back.
The Kardashians are extremely loyal to one another
When it comes to bad friendships or relationships, the family will always remain loyal to one another. The Kardashians stood by Khloe's side when the Thompson and Woods scandal broke, and both Thompson and Woods will always have marks on their records. Rob's relationship problems were painted to look like mostly everything was Chyna's fault, and Humphries was made to look unfriendly and obnoxious on the show, when he claims that's not what he's like in real life. But at the end of the day, the Kardashian family is only loyal to each other. While we don't blame them for that, it appears they have a long list of damaging reputations.