Josh Duggar's Wife, Anna, Just Acknowledged the 'Sorrow' in Her Marriage
There are plenty of controversial marriages in the Duggar family, and one of the most talked-about over the years has been Josh and Anna Duggar's. Josh Duggar is the oldest of his 19 siblings and has surely caused the biggest splash. From scandals that now prevent him from appearing on TLC's Counting On to a marriage to Anna that many still wonder about, Josh's secrets completely rocked the Duggar world and certainly threatened the family's empire.
While Josh doesn't have any public social media, Anna is frequently posting to Instagram and commenting on other Duggar posts. And she recently added a photo from her wedding day along with a caption that mentioned all of her ups and downs with Josh. Here's what she said and how fans reacted.
Josh and Anna Duggar married 11 years ago
It's hard to believe it's been 11 years since Josh Duggar first married Anna. People reminds us they first met through a Christian homeschooling convention back in 2006 when Anna was just a teenager. The two started courting shortly after meeting, and two years later, they tied the knot, which can be seen on 19 Kids and Counting. As Josh told People at the time, "Married life has been great. It's definitely quieter than being in a house with so many kids. When I go to the grocery store, it feels strange only having one shopping cart."
All members of the Duggar family love kids, and Josh and Anna decided to leave the number of children they'd have up to God. Anna said at the time, "I would love to have as many children as God would bless us with. Growing up in a large family, and Joshua in a mega-family, you learn so much more. I think a large family helps you prepare for life."
They've gone through scandals, counseling, and rehab together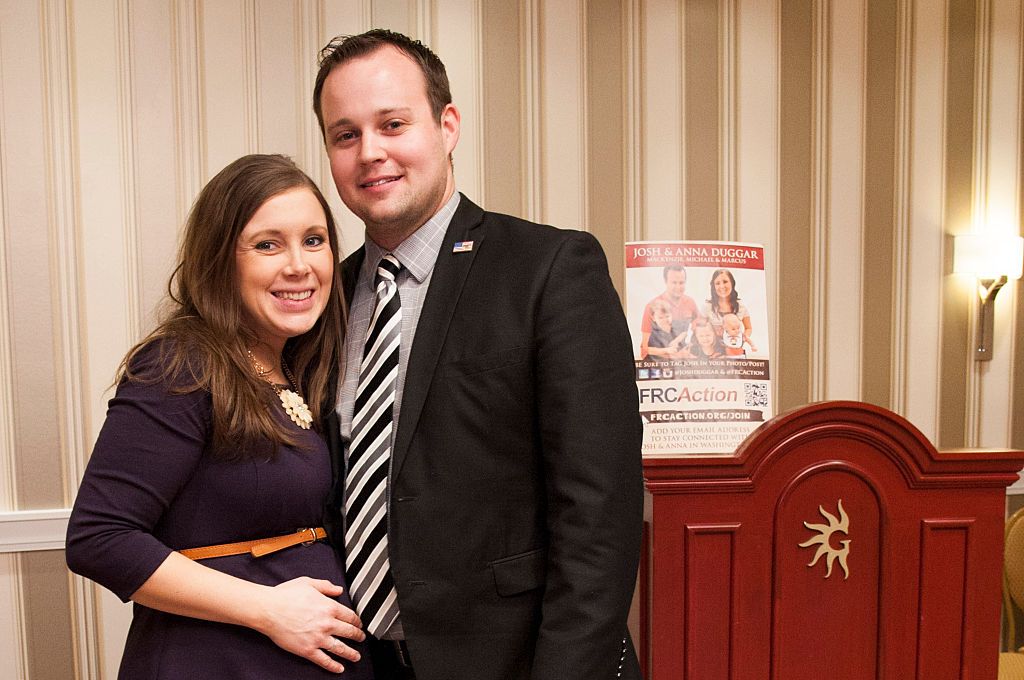 While the beginning of their marriage was good, Josh's world fell apart when his sexual abuse scandal came to light in 2015. People reports Josh was accused of molesting five underage girls when he was a teenager, and two of them were his sisters, Jessa and Jill.
Not only that, but Gawker notes Josh was then caught having an account on Ashley Madison in 2015, a website designed to help spouses cheat. And Josh later chalked it all up to having a pornography addiction. He later sought treatment at a faith-based rehabilitation center, People reports. As Jim Bob and Michelle released in a statement, "As parents we are so deeply grieved by our son's decisions and actions. His wrong choices have deeply hurt his precious wife and children and have negatively affected so many others. He has also brought great insult to the values and faith we hold dear."
Anna wrote that they've walked through 'shadows of sorrow' together
It's been years since Josh's scandals have passed, but fans certainly can't forget what occurred. And it seems Anna isn't forgetting, either. Recently, she posted a photo of her wedding day to Josh to celebrate her 11-year anniversary. She captioned the post, "11 years ago, before God, our family and friends we said, 'I do!' — and my how the past 11 years have flown by!" Anna acknowledged it hasn't always been perfect, however, as she also wrote, "The joys we've experienced together have far surpassed the shadows of sorrow we've walked through. Through it all, God's kindness and grace has sustained us."
Many fans showed their support for Anna and commended her strength, too. As one follower commented on the photo, "I have to be honest I had my doubts but you alone my dear( and our great Father in Heaven) are the reason your marriage has survived! Many more happy years!" Another wrote, "I think you're such a testament to courage and faith, and that's so admirable."
It certainly hasn't been easy for Anna over the years. But we're hoping the darkest times are behind her so she can move on from the "shadows of sorrow" completely.
Check out Showbiz Cheat Sheet on Facebook!