Josh Duggar's Wife, Anna, Said Some of Her 'Best Memories' Are Made at Lowes
Many of the Duggars have been on our television screens for over a decade. If there's one family member known for scandal, however, it's Josh Duggar. While Josh manages to stay out of the spotlight now that he's not featured on TLC's Counting On, his wife, Anna, is still quite active on social media. Oddly enough, she might be the one Duggar who communicates the most through Instagram.
Since Anna is always sharing her thoughts, opinions, and feelings online, fans notice when she's commenting on photos that her in-laws post. And after Joy-Anna Duggar and Austin Forsyth added a post about a home improvement store, Anna was quick to take to the comments. Here's her odd response to their Instagram photo.
Anna Duggar is one of the most active Duggars on Instagram
It's well-known that once the Duggars are married, they often take to social media to create their own Instagrams. And fans heavily rely on the 'gram to keep up with Jill Duggar and Derick Dillard as well as Josh and Anna Duggar, as neither family is featured on the show due to controversy. While Jill posts plenty of content, it's clear Anna both posts and comments even more. Whenever any one of the Duggars posts anything on social media, Anna is quick to be one of the first in the family to respond.
There are plenty of theories as to why Anna is quick to jump to social media for interaction. It's well-known that Josh was involved in a sexual abuse case, and he also admitted to being unfaithful to Anna. While she stayed with him and is now expecting her sixth child with him, it's more than possible that the scandals and media attention put her in a bad headspace. She likely reaches out to the Duggars via Instagram to feel connected and close to her in-laws, especially during times when she feels distant from Josh.
She made an odd comment about Lowes on Joy-Anna Duggar's Instagram
Joy-Anna Duggar and Austin Forsyth have gained quite a bit of media attention this year. While Joy-Anna is only 21, she recently had a miscarriage she's still working through — and she documented the grieving process via Instagram. Now, it seems she and her husband are focusing on their son, Gideon, and flipping houses while making their current home as adorable as possible.
Recently, Joy-Anna posted a photo of Austin and Gideon leaving the home improvement store, Lowes. "Early morning shopping with Papa," Joy-Anna captioned the post. And to that, Anna gave an odd response. "Some of the best memories are made at Lowe's — It's one of our kids favorite stores!!! [sic]," she wrote.
Duggar followers are wondering what it all could mean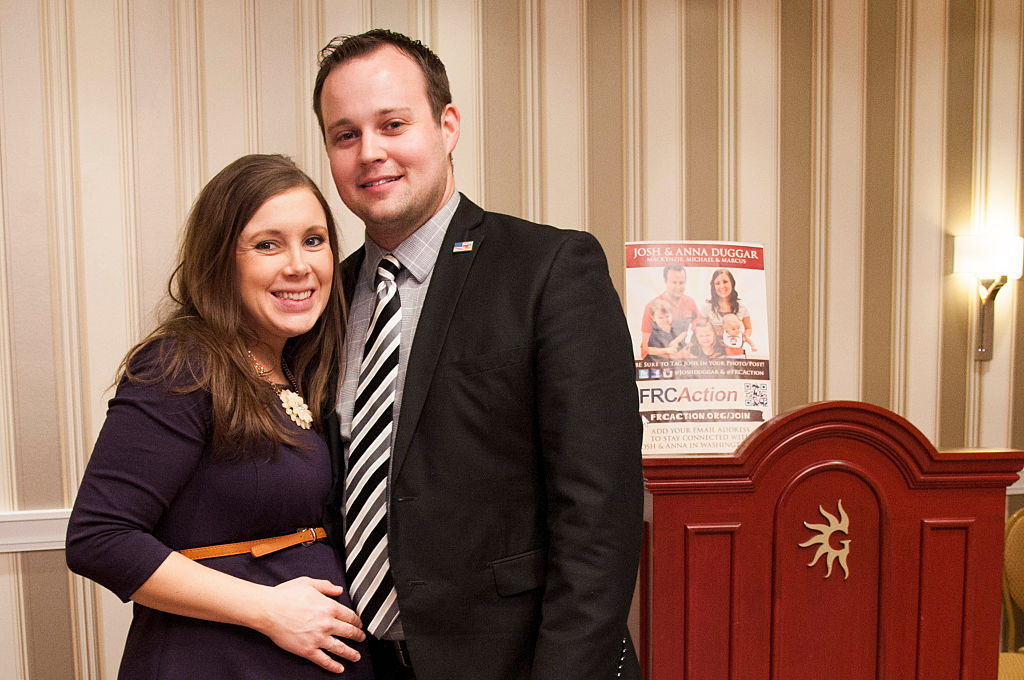 Out of all the places to make memories, Lowes seems like an unlikely store. And it seems many agreed with Anna in the comments section of Joy-Anna's photo. "Same here, at Lowe's and Home Depot! We find a lot of good deals at our Wal Mart Associate Store!" one follower wrote. Others on Reddit, however, aren't so sure Anna's statement makes much sense.
"Anna is so desperate for attention," one Reddit user commented. And many others stated how strange it seemed that Anna will comment on just about anything posted by the Duggar family without fail. "And once again, Anna's commenting on one of Joy's photos. What is her obsession with her? They're like a decade apart in age and it doesn't seem like they'd ever have a reason to hang out or be friends," another Reddit user wrote.
Others on the thread seemed to note that having a sense of nostalgia for places like Lowes or Home Depot isn't that strange — but it's probably not interesting enough for the everyday person to comment, either. So, is Anna attempting to make connections with all of the Duggars via Instagram to strengthen her bond with the family? We're not sure. But it seems we now know where her fondest memories have taken place!
Check out Showbiz Cheat Sheet on Facebook!