Joy-Anna Duggar and Austin Forsyth From 'Counting On' Are Making a Big Change
Joy-Anna Duggar is making a big change. The Counting On star and her husband Austin Forsyth are finally settling down into a permanent home. The 22-year-old made the announcement on Instagram on November 17. 
"Sooo…WE BOUGHT A HOUSE and YES! We plan to settle down and live in this one for awhile!" she captioned her post.  
Joy-Anna and Austin have been living in a camper 
Joy-Anna and Austin, 25, make a living by renovating and flipping houses. But until recently, the young couple haven't had a permanent place of their own. Instead, they've been living in a camper for over a year. 
In August, the mom of one showed off the compact but cute insider of her RV home on Instagram. The family of three seemed happy with their cozy home, but now they're moving up to something a bit bigger. 
The couple bought a three-bedroom house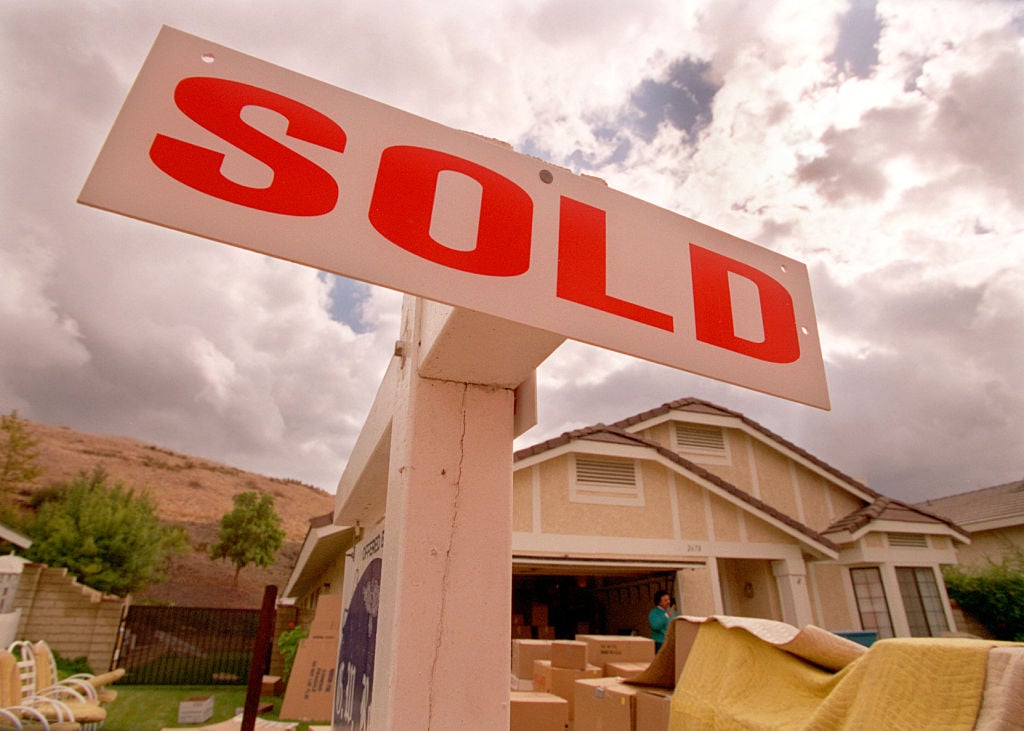 While Joy-Anna and Austin's trailer was adorable, it had to be fairly cramped with two adults and a toddler living in the tight space. Joy-Anna's excitement about the couple's new, larger home came through in her Instagram post. 
"After a year and a half of camper living we're so ready!!!😱👏🏼 I love living in the camper, but I'm ready for more space and a little more organization!" she wrote. 
She explained that the new, open-floor-plan house has three bedrooms and three baths. The couple are currently renovating the home. 
They're renovating their new home 
Joy-Anna and Austin are renovation pros, so it's no surprise that they're DIYing the updates to their new house. 
According to Joy-Anna, the pair is "just fixing up the basics… flooring, trim, new countertops, & fresh paint!" She also shared a video of Austin painting the kitchen cabinets. 
While the home is still a work in progress, Joy-Anna had a vision for what it will look like once all the updates are complete. 
"I think I want to go for the Scandinavian/boho/minimalist style, all brought together!" she wrote on Instagram. 
Fans had guessed Joy-Anna's news 
Joy-Anna's news about her family's new home wasn't a huge surprise to many of her followers on social media. In an earlier Instagram post, she'd teased an exciting project, writing "Can't wait to show you what we've been working on recently!!"
A number of commenters guessed that she and Austin had bought a home. 
"I hope it's your permanent home," wrote one person. 
"A real home before winter??" asked another. 
"I think y'all are working on your home now!! Whatever it is, it's gonna be fabulous!!" commented someone else. 
A few people had other guesses, though. One thought the couple might be building a new home from the ground up. Another theorized that they were working on a nursery or were expecting another baby. (In July, Joy-Anna announced that she'd experienced a miscarriage at 20 weeks; the couple have not announced another pregnancy.)  
Read more: 'Counting On': Is Joy-Anna Duggar Already Prepping Her Son for a Career as a Handyman?
Check out Showbiz Cheat Sheet on Facebook!