Julianne Hough and Brooks Laich Are Instagram's Cutest Celebrity Couple
After a two-year engagement, Julianne Hough and Brooks Laich finally tied the knot in July 2017. The Dancing with the Stars judge and professional hockey player have been dating since 2014 and have not shied away from flaunting their relationship on social media.
From sharing their mutual love of fitness to giving fans glimpses of their romantic honeymoon, here are all the times that Hough and Laich proved they're the cutest celebrity couple on Instagram.
1. Their romantic honeymoon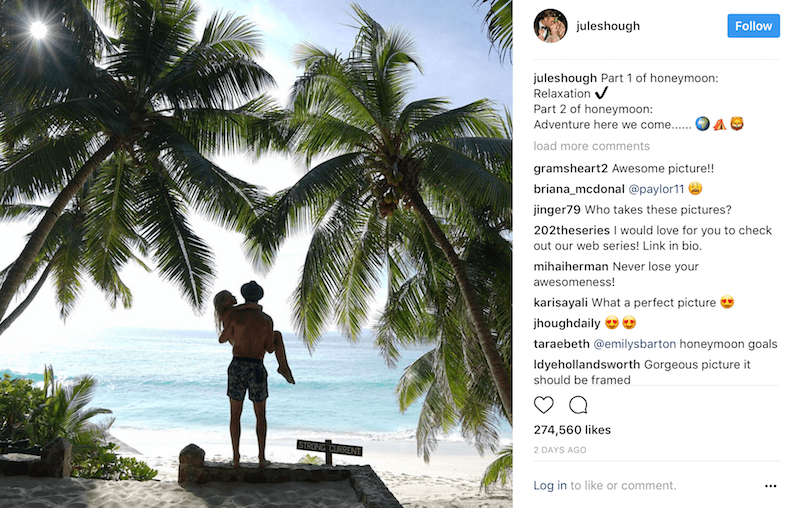 After tying the knot in Utah, Hough and Laich embarked on a romantic honeymoon to a secluded island off the coast of the Indian Ocean. The duo have shared photos of their blissful vacation, including this stunning snapshot of the couple embracing between two palm trees on a gorgeous beach.
2. A fun workout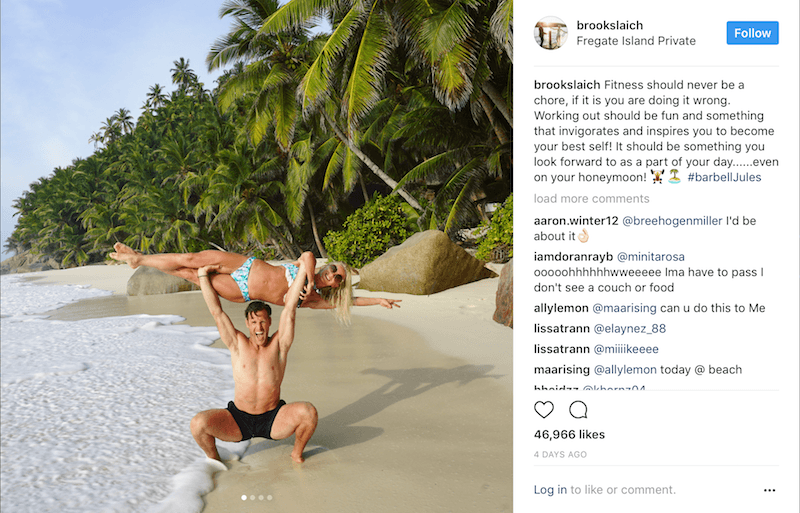 Though honeymoons are clearly a time for relaxation, that doesn't mean the super fit couple slacked off on their workouts during the 2017 vacation. Laich posted this photo of the couple's improvised fitness routine on the beach, writing in the caption, "Fitness should never be a chore."
3. Beach life
Hough and Laich soaked up plenty of sun during their honeymoon, as seen in this adorable photo of the two crouching on the beach in sunglasses and bathing suits.
4. Lunch date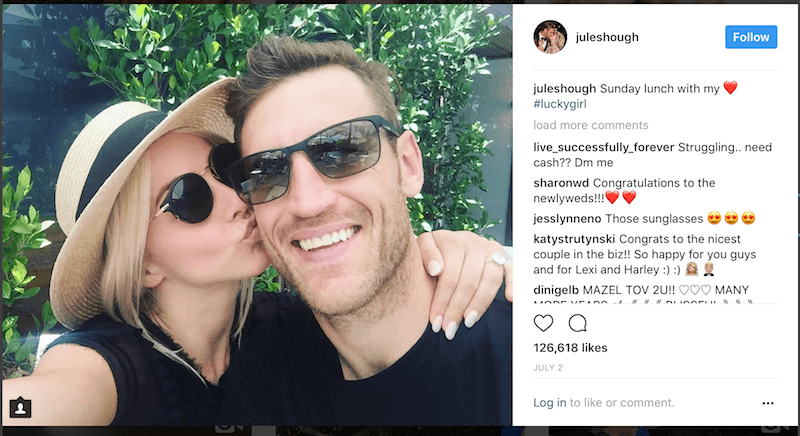 A few days before their wedding, Hough shared this cute snapshot of her and her soon-to-be husband enjoying a Sunday lunch date. "#Luckygirl," she wrote in the caption.
5. Hitting the water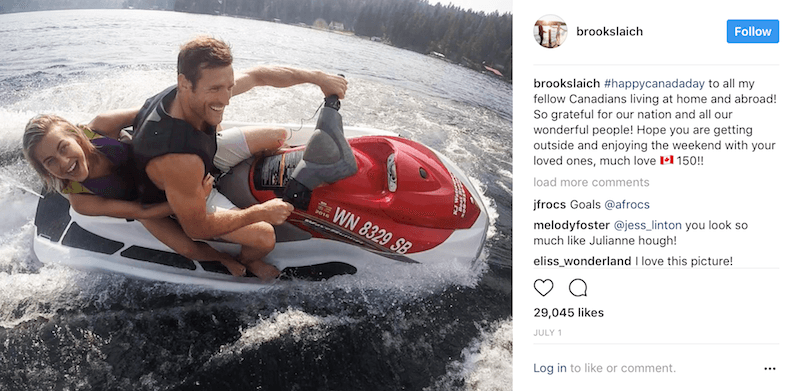 The active couple obviously know how to make the most of their summer, hitting the water and riding on a Jet Ski together in July 2017. Laich shared this photo of their fun day outdoors in honor of Canada Day.
6. Dancing with the Stars finale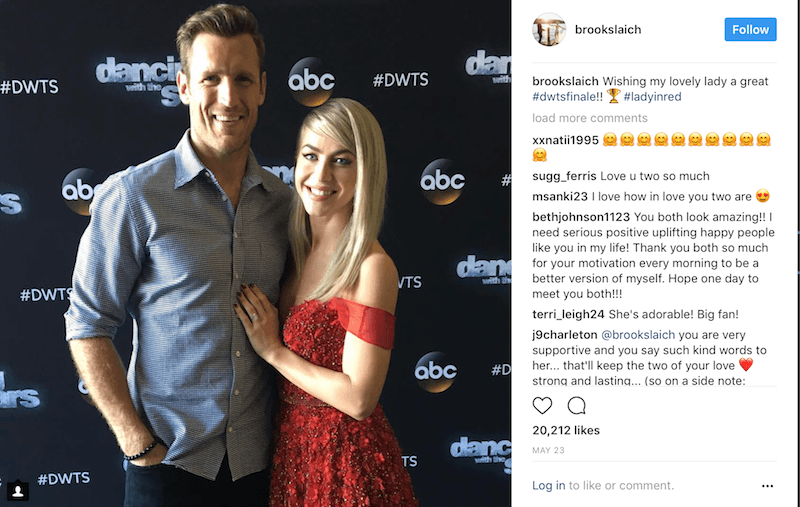 In May 2017, Laichs wished his then-fiancée luck on the finale of Dancing with the Stars (on which Hough serves as a judge).
7. Posing with their pups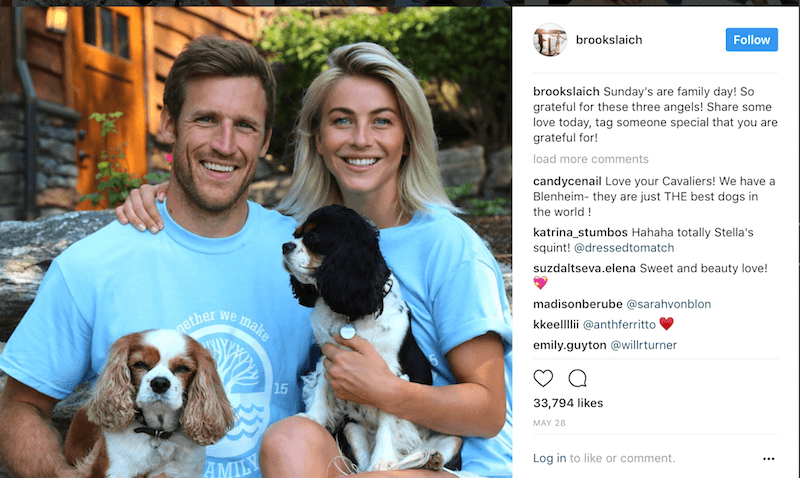 The only way this couple could get any cuter? By posing with their two adorable dogs, Lexi and Harley!
8. No-makeup selfies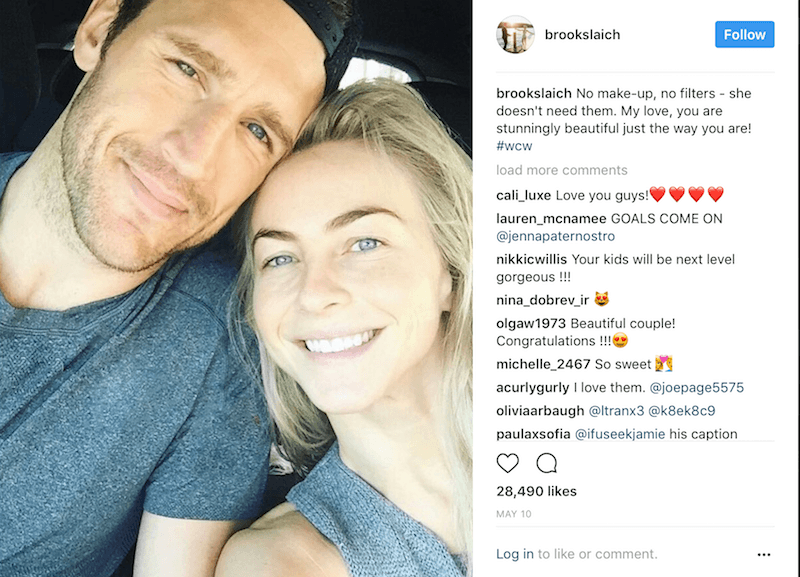 Laich lavished praise on Hough's beauty with this unfiltered May 2017 photo, writing, "No makeup, no filters — she doesn't need them."
9. Family hikes
You know what they say — the couple that hikes (and celebrates Earth Day) together, stays together!
10. Date night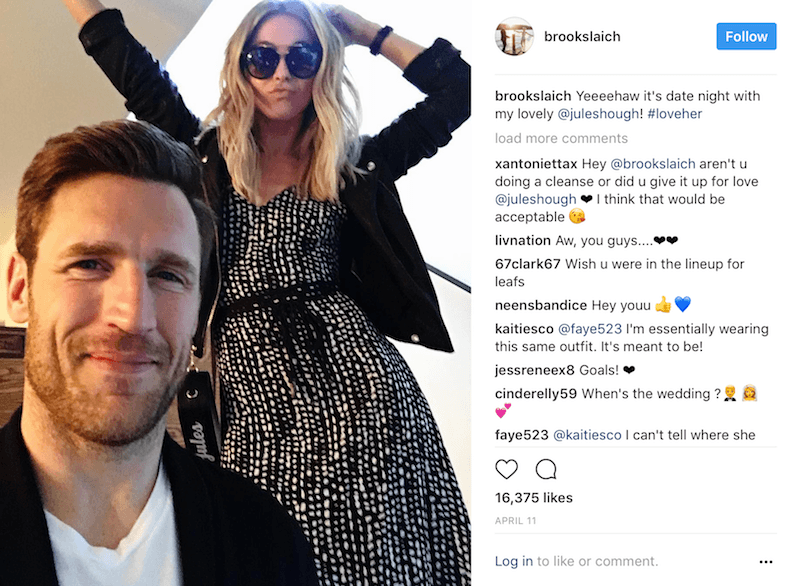 The busy duo snapped this fun photo together during one of their date nights.
11. Anniversary throwback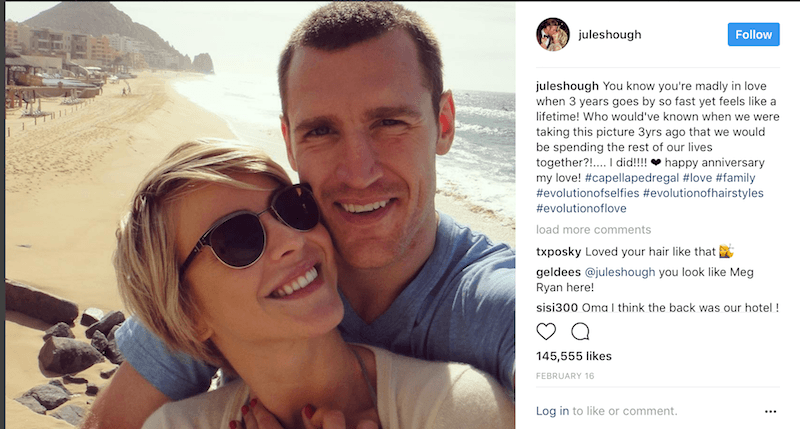 Hough posted this throwback photo of her and Laich in honor of their third anniversary in February 2017.
12. Valentine's Day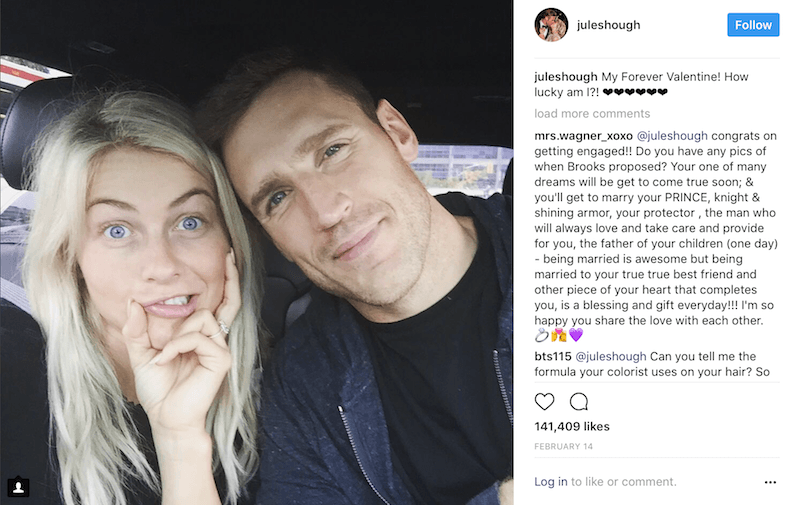 Hough paid homage to her love on Valentine's Day 2017 with this photo, which she captioned, "My Forever Valentine!"
13. Lazy mornings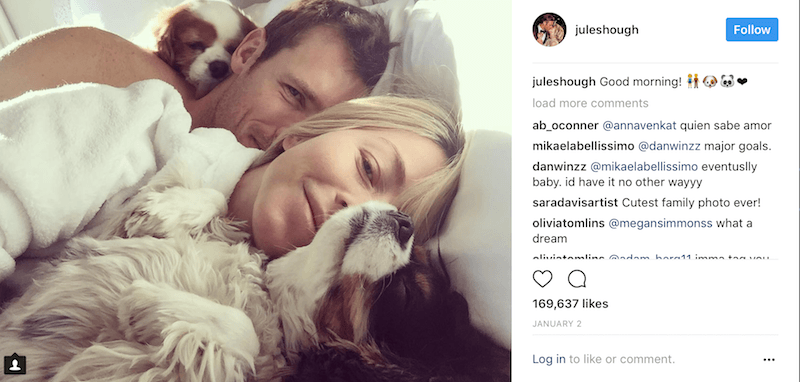 In January 2017, Hough posted this sweet picture of her, Laich, and their two dogs enjoying a lazy morning together. Talk about a cute family photo!