Julianne Hough on Her Sexuality: 'I'm Not Straight'
Julianne Hough is "not straight." Learn why the host of America's Got Talent felt she could be honest with her husband, professional hockey player Brooks Laich, about her sexuality. 
In a cover story for the September 2019 issue of Women's Health, Hough discussed the "massive transformation" she underwent starting four months after she married Laich in July of 2017 in her home state of Utah. 
"I've been de-layering all the survival tactics I've built up my whole life," she said. "Now, I feel limitless."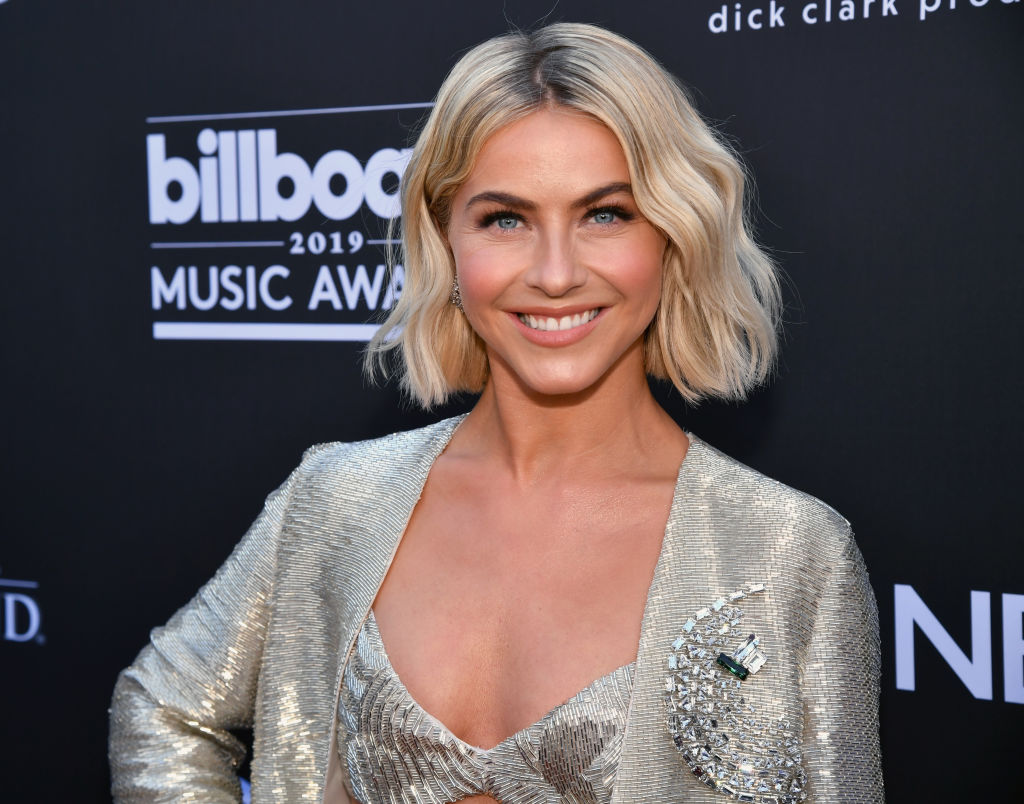 It all started when the dancer — she's been competing since the age of nine and used to be a professional dancer and later a judge on ABC's Dancing with the Stars — began creating her own workout method called Kinrgy, a 45-minute class developed for non-dancers set to start later this year. 
"I was connecting to the woman inside that doesn't need anything, versus the little girl that looked to him to protect me," she recalled of the transformation she experienced. "I was like, 'Is he going to love this version of me?' But the more I dropped into my most authentic self, the more attracted he was to me. Now we have a more intimate relationship."
As she peeled back the layers revealing her "most authentic self" to herself and to her husband, Hough felt comfortable discussing her sexuality. 
"I [told him], 'You know I'm not straight, right?' And he was like, 'I'm sorry, what?' I was like, 'I'm not. But I choose to be with you,'" she said.
She continued, saying she felt safe knowing she shared very intimate details about herself with Laich. 
"I think there's a safety with my husband now that I'm unpacking all of this, and there's no fear of voicing things that I've been afraid to admit or that I've had shame or guilt about because of what I've been told or how I was raised," she added. 
Why Julianne Hough wanted to pose nude on cover
Hough bared all for the cover shoot, not unlike her personal transformation where she bared every part of herself to her husband. She noted in the cover story the idea for the nude cover shoot came from her. "I didn't want to do a demure shoot where I was trying to cover my body," she said adding, "I wanted to do something where I was free."
She said she never had a problem changing clothes with other dancers around but now she's got a different attitude about the experience. "Now I'm walking around naked all the time, and I love it!" she said. 
Posting a picture of Hough on the cover of the magazine, Laich gushed about his wife of two years and her transformation. "So proud of my wife @juleshough for the woman she is, and her courage to share her journey of trials and triumphs!" Laich wrote in the caption before signing off with "Love you so much babe!"
It's easy to see how confident Hough has become in her own skin — both literally and figuratively — and there's no doubt (us included) others wouldn't want to experience the same transformation through her new workout.