Julianne Hough Net Worth and How She Became Famous
Julianne Hough recently made headlines when she came out of the closet. In the September 2019 issue of Women's Health, she opened up about a transformative experience she went through after marrying pro hockey player Brooks Laich.
Through revealing her most authentic self, Hough found the bravery to open up about her sexuality to her hubby and to pose naked for her Women's Health feature. He was taken aback but had zero problems accepting the news on both parts. In celebration of Hough's Women's Health cover story, let's take a look at how she got to where she is today.
Julianne Hough is a professional dancer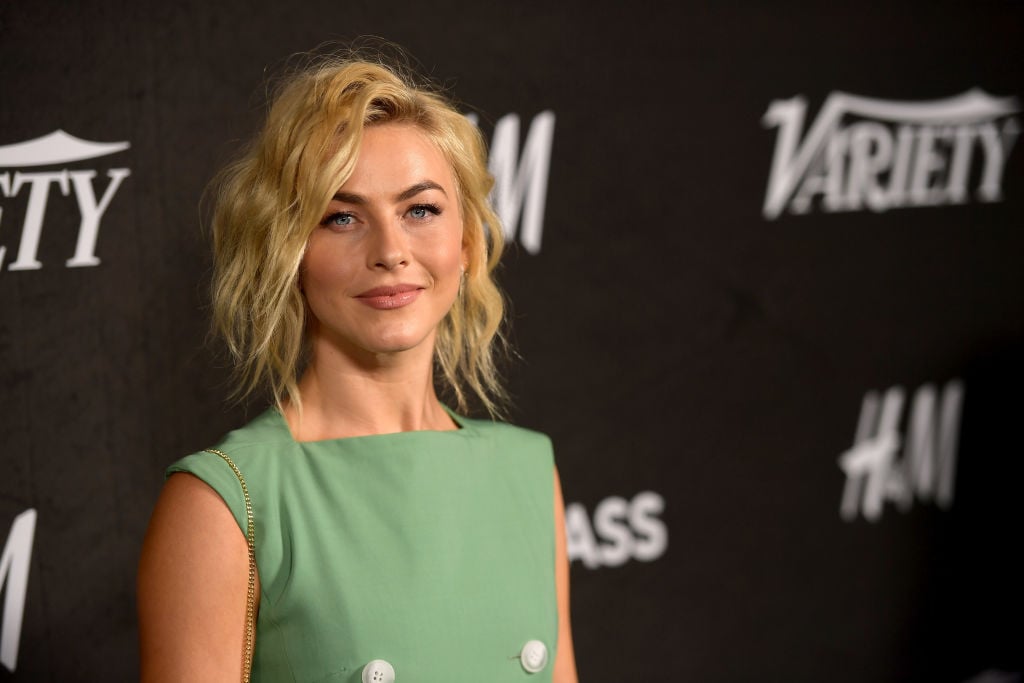 Hough has been a competitive dancer since she was nine years old. With years of experience under her belt, Hough was able to land a spot on the short-lived game show Show Me the Money. While working on the competitive show, Hough was known as a "million-dollar dancer." Then, in 2007, Hough was recruited as one of the professional dancers on another ABC series: Dancing With the Stars.
Hough joined the lineup during the fourth season. Despite it being her first year, she walked away with a win with Olympic gold medalist Apolo Ohno by her side. But, she didn't just win season four, she also won season five thanks to the quick learning Indy 500 winner Helio Castroneves.
While her time on the popular dance show was going great, Hough's decided to put Dancing With the Stars on the back burner and pursue other passions.
Julianne Hough is also an avid actress
Competitive TV isn't the only niche that Hough has dipped her toes into. If you recognize her outside of Dancing With the Stars, perhaps you caught her in Burlesque or the classic Footloose. Hough also has credits on her IMDb for Safe Haven, Fork of Ages, Paradise, Curve, and the memorable comedy, Dirty Grandpa.
By far her biggest project is the show Blackpool — a scripted Starz series that she is working on with her brother Derek Hough. The show will focus on an annual competition held in Blackpool, England. The goal is to expose audiences to the darker side of ballroom dance.
"So many things are happening. Obviously, Dancing has always been my family," Julianne Hough told ET. "I was on it, I left for a little while, I came back. So, who knows what will transpire [in the future]. But as of right now, I'm focusing on that show [Blackpool], my acting and then my music. That's really sort of my focus right now."
Aside from producing the new show, Hough is also currently a beloved full-time judge on America's Got Talent.
What is Julianne Hough's net worth?
According to Celebrity Net Worth, Hough's net worth has made it into the millions — $10 million, to be exact. Being a professional dancer, singer, actress, producer, and songwriter has worked out quite well for the multi-talented millionaire. Without a doubt, some of Hough's biggest paydays probably came out of her experiences on Show Me the Money, Dancing with the Stars, and America's Got Talent.
Other paydays came out of acting appearances, production credits, hosting, and her music. In 2007, she released Will You Dance With Me which made it to No.100 on the Pop charts. Her debut album, Julianne Hough, also topped the country charts and reached No.3 on the Billboard 200. With her albums being so trendy, there is no way they didn't contribute to her current net worth. Perhaps she'll pick up a mic again in the future!