Julie Andrews Could Have Missed Out on Playing Mary Poppins If It Weren't For Audrey Hepburn
Who would ever believe that Julie Andrews, the acclaimed British singer and actress, could lose a movie part to anyone? Well, it happened. And it might have been the best thing that happened to her career.
Andrews is largely remembered for her iconic roles in Sound of Music and Disney's Mary Poppins. The latter is the role that almost got away if things would have transpired a little differently.
How did Julie Andrews get her start in acting?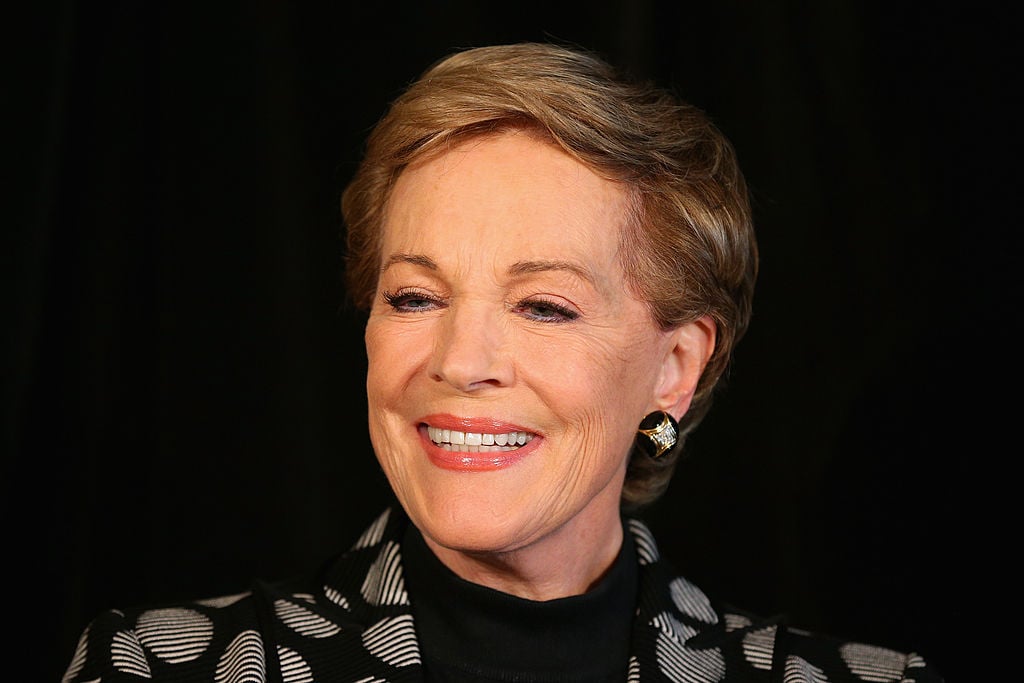 Andrews started her acting and singing career as child, and became a big hit in London's West End theater scene. After moving to New York, she debuted on Broadway in The Boy Friend (1954), a musical.
Andrews then gained prominence by playing Eliza Doolittle in My Fair Lady (1956) opposite Rex Harrison. She then starred in the musical by Alan Lerner and Frederick Loewe: Camelot (1960). In Camelot, she played Guinevere opposite Richard Burton's, King Arthur.
Additionally, she appeared in a written-for-television version of Rodgers and Hammerstein's Cinderella (1957).
What was the movie part Julie Andrew lost?
With all her success in London and on Broadway, Andrews was not well known outside of theater circles. When the head of CBS, William S. Paley, decided to make My Fair Lady — based on a 1913 play Pygmalion — into a movie, he didn't select Andrew for the part.
Instead, Paley chose a more established actress to play the part of Eliza Doolittle. Audrey Hepburn scored the role of the 1964 movie version of My Fair Lady. Hepburn's path to success mirrors Andrews' in many ways.
Hepburn began her career in West End musicals, and after coming to New York, she played the lead role in Gigi (1951) on Broadway. She then went on to star in the romantic comedy Roman Holiday (1953) with Gregory Peck; Sabrina (1954) with Humphrey Bogart and William Holden; Funny Face (1957) with Fred Astaire; and the hugely popular and iconic Breakfast at Tiffany's (1961). Hepburn had superstar power and that is why she got the part in My Fair Lady.
How did losing the part of Eliza Doolittle benefit Julie Andrews?
Had Julie Andrews been cast in My Fair Lady she would not have been available to play some of her most iconic movie roles. Walt Disney tapped Andrews to play Mary Poppins (1964) and she won the Academy Award for Best Actress for the part.
Next Andrews played Maria von Trapp in The Sound of Music (1965) and she won The Golden Globe for Best Actress – Motion Picture Comedy or Musical. One could argue that had Andrews not lost out on My Fair Lady, she wouldn't have gotten the Mary Poppins role and, in turn, may have never been in The Sound of Music.
Andrews has had a long and successful career playing in a variety of dramatic and musical comedy roles. Some of the most notable are the epic drama Hawaii (1966); Alfred Hitchcock's political drama Torn Curtain (1966) with Paul Newman; and the musical romantic-comedy Thoroughly Modern Millie (1967).
After Andrews married the writer and director Blake Edwards, she starred in many of his movies including his romantic drama The Tamarind Seed (1974) opposite Omar Sharif; 10 (1979), the romantic comedy that made Bo Derik famous; Victor/Victoria (1982) the musical comedy in which she plays a woman, pretending to be a man, pretending to be a female impersonator.
Losing the part of Eliza Doolittle to Audrey Hepburn probably stung a bit, but obviously Julie Andrews was no loser. Secretly we are glad it happened because some of our all-time favorite movies resulted from the loss.