Will Julie Chen Return to 'Big Brother 22' Despite Her Recent Controversies?
Julie Chen's contract with Big Brother on CBS ends at the end of Season 21 which is currently airing. The television host was involved in on-air controversies that made loyal fans question her future fronting the reality show. We now have details on what will happen to Chen for Season 22 that is scheduled to air in the summer of 2020.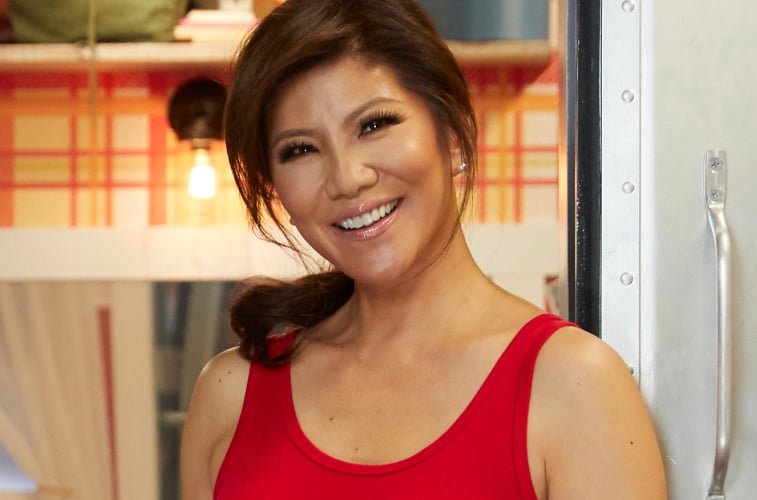 Was Julie Chen fired from 'Big Brother'?
Chen has been the presenter of Big Brother since the show made its debut in the year 2000. As the face of the long-running series, it's unfathomable to conceive the reality show without Chen.
Deadline is now reporting that Chen has signed a contract to return as host for Season 22 next summer.
The former The Talk moderator is married to ex-CBS CEO Les Moonves who was fired from the network when numerous allegations of sexual misconduct emerged.
At the time, Chen resigned from the talk show but finished off hosting Big Brother 20. Shortly after, it was announced she had only signed to host 1 more season of the reality show with her contract expiring at the end of Season 21. Chen is an avid fan of the format and had expressed her desire to return as host with her wishes materializing for Season 22.
Julie Chen uses racial slur on-air
Season 21 of Big Brother has been plagued by controversies and Chen was not exempt from them. During the eviction of polemic houseguest Jack Matthews, the BB host confronted several statements he made that were racially charged.
Matthews was shown a clip where he labeled African American contestant Kemi Fakunle as a "bitch," "dogsh**" and even used threatening language saying he "wanted to stomp a mudhole through her chest."
"Okay, well, I will say that the 'stomp the mudhole comment' was based on something that Sam [Bledsoe] said last season when she was frustrated, and I don't think there was any personal vendetta behind saying that," he explained.
Following a short exit interview, the evicted houseguest usually gets to see goodbye messages from the contestants still in the game. In this case, time was allotted to grill Matthews on his behavior and time ran out to show those pre-recorded statements. That is when Chen has a slip-up and says something that created controversy on social media.
"We didn't gyp you out of goodbye videos…," Chen told Matthews.
Jake Bowers explained it best to The Telegraph: "Gypped is an offensive word, it is derived from Gypsy and it's being used in the same context as a person might once have said they 'jewed' somebody if they did an underhand business transaction."
Fans called out Chen for using the racial slur, but never addressed it on-air or in her social media.
Julie Chen is a marijuana fan?
Chen stirred the pot again when she showed up to host another live eviction wearing necklaces with marijuana paraphernalia pendants.
"You like my necklace? Gee thanks, just got it. Lighten up guys," she wrote on Twitter.
Fans took to Twitter to express their opinions for Chen's style choices.
"Anyone else noticed Julie Chen-Moonves' pot leaf necklace tonight on BB?" a viewer tweeted.
"Julie Chen's necklace is an upside-down pot leaf. That's the sign of the devil. Julie Chen is the devil?" another viewer pondered.
"Julie Chen got [don't give a f***] vibes tonight with wild Erika Jayne hair lookin bomb and did ya'll peep the weed chain?" a fan wrote.
Big Brother 21 currently airs multiple times a week on CBS and its season finale is scheduled for Wednesday, September 25 at 9:30 p.m. EDT.