Jungkook from BTS Releases an Original Song on His Birthday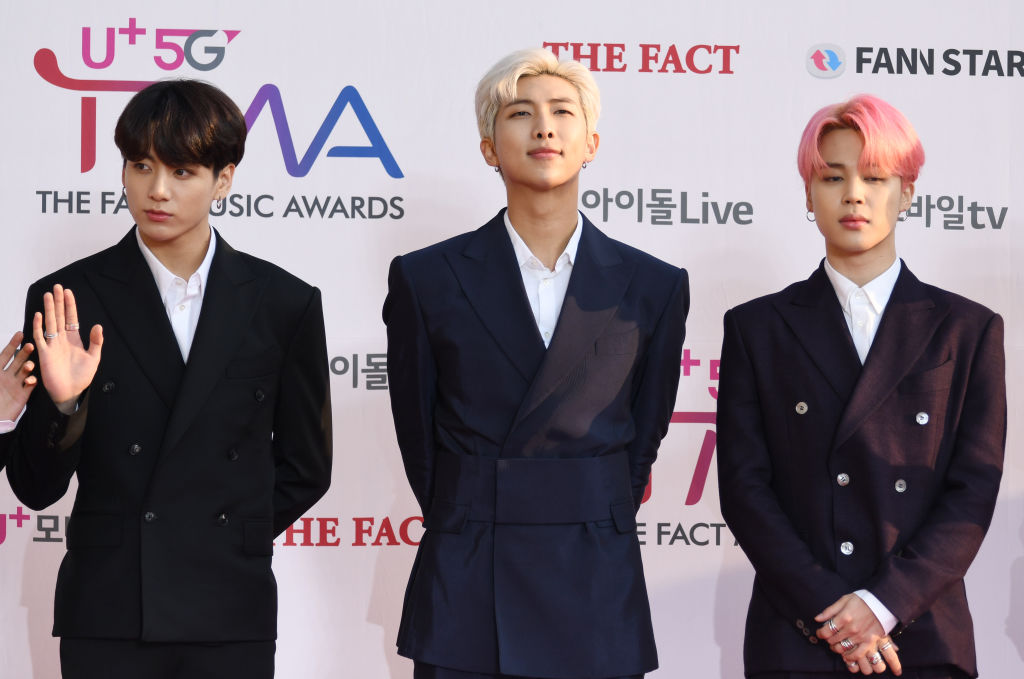 Sept. 1 is Jungkook's birthday, and fans have showered the singer with love since midnight KST. BTS members also posted their own tributes to the group's maknae. Still, Jungkook couldn't resist shocking his fans and he released his own original song on Twitter. Because it's Jungkook, social media broke down.
The singer hinted he would post a song on Weverse
A few days ago, Jungkook broke Weverse when he posted for the first time since BTS went on hiatus. The app crashed after just a few posts from him. For his birthday, Jungkook posted a long message thanking ARMY for their support.
"Hello it's jungkook. If army weren't here, I wouldn't have been so happy on my birthday. I've looked up everything you've done for me. Thank you so much…," he wrote in the Weverse post.
The post continued, "And I always put up cover songs on my birthday. Unfortunately, I couldn't do it today. I want to give you something else as a thank you. I'll upload it a bit later. Haha."
BTS fans immediately connected the dots about Jungkook's song. During a VLIVE with Jimin, Namjoon mentioned a member of BTS needed help with English lyrics for a song.
"remember when namjoon said one member has been working and sending him some songs to check?? then today jungkook said he was gonna give us something else….," a fan wrote on Twitter.
"JOON REALLY HINTED ABOUT JUNGKOOK'S SELF COMPOSED SONG," wrote another.
Jungkook posted a video of the song on Twitter
Several members of BTS posted their own personal messages to Jungkook on the band's shared Twitter account. Suga wrote a tweet, Jin posted a text message conversation between him and Jungkook, RM posted photos of Jungkook, and J-Hope posted a video.
Jungkook later posted a selfie on Twitter with a message thanking ARMY for their support. He then replied to the tweet with a video. The image in the video is a black screen, but Jungkook's angelic voice echoes throughout it.
Fans were quick to realize that the entire song is in English. Jungkook is known for his vocal stability and range. Fans often look forward to his high note in "Euphoria" during concerts. This untitled song is sung almost entirely in Jungkook's lower register.
BTS fans are in love with the song
In typical Jungkook fashion, both Weverse and Twitter crashed. BTS fans were so distracted by the thought of a new song, there were not many new comments about how long Jungkook's hair is. Instead, fans flooded Twitter with posts about the beauty of Jungkook's song.
"Jungkook really gave us his Golden voice, Heartfelt English lyrics, own song and Warm long messages for his birthday. He's the most precious human being, please give him all the love he deserve," wrote a Twitter user.
"jungkook releasing a song where he uses his lower register while singing in english is exactly what's gonna break twitter once and for all…," wrote another.
Some fans appreciated Jungkook's sarcasm and his attempt to trick ARMY.
"I can't believe jungkook said he couldn't prepare a cover song just to tweet his orignal song as a gratitude to his birthday wishes & projects," a fan wrote.