Jungkook of BTS, Zendaya, and Other Artists Featured in the Season Finale of HBO's 'Euphoria'
After seven bold, painful, and colorful episodes, Euphoria premiered its season finale on HBO. The soundtrack did not disappoint — with songs like "A Song For You" by Donny Hathaway, fans raced to Twitter to share their love for this drama series. Here's what fans are saying about the soundtrack of Euphoria's finale.
This article contains minor spoilers from the "And Salt The Earth Behind You" episode of Euphoria!
One song featured on this episode of 'Euphoria' is 'A Song For You' by Donny Hathaway
Some fans said they cried during the final flashback of Euphoria. Yes, part of that has to do with the song playing in the background. Donny Hathaway's song, "A Song For You" sets the tone of Rue's flashback, with images her father and the rest of her family playing for the viewers.
"The flashback scenes with Rue, Gia, and Leslie? Brava! They had me in tears, clapping and on the edge of my seat. And all set to Donny Hathaway's, 'A Song For You?' Perfection," said one Twitter user.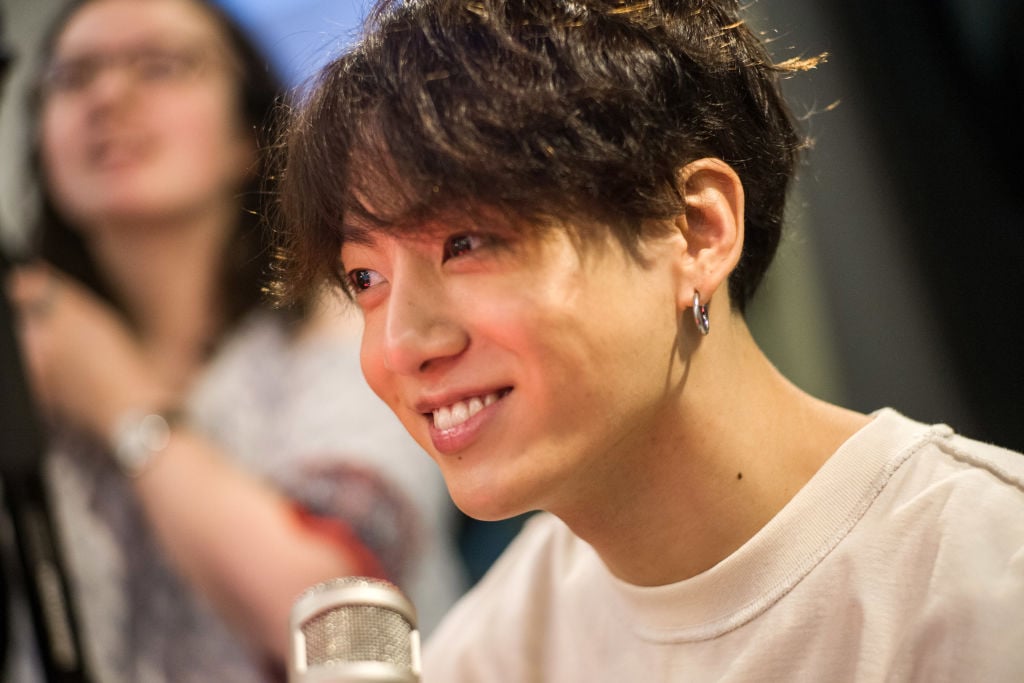 Jungkook of BTS' song, 'Euphoria' appeared on HBO's series
During a conversation at the Winter Formal between Ethan and Kat, a familiar K-Pop song sung by the BTS member, Jungkook, played in the background. The song "Euphoria" appears on BTS' album Love Yourself: Answer and has over 75 million plays on Spotify. Fans of BTS expressed their excitement for the song's cameo.
"[Remember] that time when Jungkook said he went on Masked Singer because he wanted to break the stereotype of people thinking BTS is only good at rapping, he wanted people to know that BTS can sing as well and today Euphoria had a television show debut," said one Twitter user. "Our main vocal did that."
One Twitter user mentioned BTS' love for Spider-Man: Homecoming, Spider-Man: Far From Home, and Tom Holland. With their song being in HBO's drama series, this connected the boy band and the Marvel movie.
"They're gonna play 'Euphoria' on HBO's Euphoria show and the lead actress on Euphoria is Zendaya, Zendaya is in Spider-Man and the person who plays Spider-Man is Tom Holland and Tom and Zendaya are BFFs, that means since Zendaya's knows about Euphoria Tom and Zendaya could meet BTS," one Twitter user said.
Zendaya is featured on the song 'All For Us' by Labyrinth
Surprise! Even though Zendaya, who portrayed Rue, did not sing for any other episodes, Labyrinth featured her on their song "All For Us." Zendaya often sings during movies and television shows she appears on, including Smallfoot and The Greatest Showman. For The Greatest Showman, the actress sang alongside Zac Efron for "Rewrite The Stars."
"I've had this song on repeat for a few hours now," said one Instagram comment. "Thank you so much for everything this show has had to offer and what's to come. It's so real. It's so raw. There were so many times I wanted to rip open my chest and show what hurt and terrors I had inside and this show just, just… made me feel not so alone. All the abuse, the addictions, and obsessions and the horror of love and the ups and downs of every single thing. Gaining and losing. The push and pull of it all."
HBO renewed the drama series for a second season. Until it premieres, episodes of Euphoria are available for streaming on the HBO Go app.