'Jungle Cruise' Star Dwayne Johnson Reveals the Gruesome Reason Why He Doesn't Have a Six-Pack
Dwayne Johnson is known for being one of the most ripped actors in Hollywood. He frequently posts videos of himself working out on his Instagram page, and he's notorious for his intense exercise regimen. However, despite his constant efforts, the Jungle Cruise star can't seem to get a six-pack. 
Apparently, many people that follow Johnson wonder why he can't get the picturesque six-pack abs that many other actors in Hollywood have, and Johnson recently explained why.
Dwayne Johnson can't get a six-pack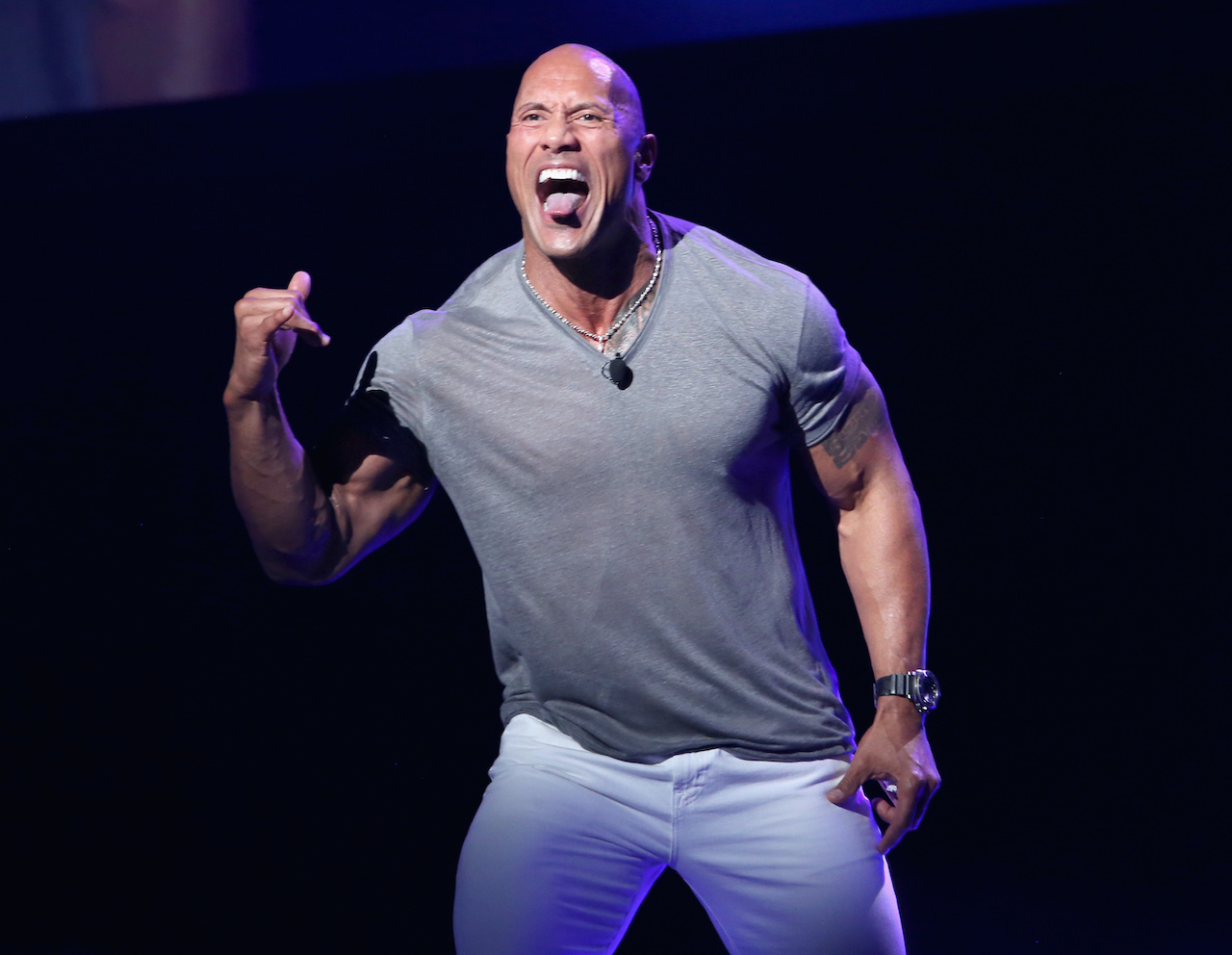 Johnson discussed his unusual abs during a recent joint interview with Emily Blunt for WIRED, where the two were required to answer questions that fans most commonly ask about them on Google. 
"That's so f***** up," he said. "There's nothing wrong with them. No. Here's the thing," he said. "I think because on Instagram, all these Instagram fitness models have these incredible six, eight, 12, 24 pack stomachs."
"You don't have a six-pack?" Blunt asked.
"No, I got like a five and a half pack. Sometimes a four and a half pack," he replied.
The 'Jungle Cruise' star sustained a serious pelvic injury while wrestling John Cena
Later in the interview, Johnson revealed that he was seriously injured while wrestling John Cena in the main event at Wrestlemania 29. 
"The problem was — which a lot of people don't know — I tore, in a wrestling match, I tore my, the top of my quad off my pelvis," Johnson said.  "It went 'Bang' in a wrestling match. And then what that did, it caused a chain reaction, and it tore my abdomen wall. 
He thought a bone was sticking out of his leg when he got injured
After getting slammed by Cena, Johnson was almost certain that he had a bone protruding from his body. 
"I'm laying there and both of us are out," he said on his Youtube page. "I said 'Oh f—, something is going on.' 85,000 people and I sort of roll over and stick my hand down in my trunks because I wanted to make sure no bone was sticking out."
After the match was over, the severity of the injury became clear. Johnson realized he couldn't even get up to walk. Immediately after the match, he had to have an operation done. 

"So then I had three — I had to do a triple hernia emergency surgery of a tear, a tear, and a tear," Johnson told Blunt. 
The pelvic injury prevents him from getting a six-pack
Johnson's injury affected his abdomen as well as pelvis. Because his abdominal muscles were surgically repaired, they don't look the same as they did before. 
"Yeah, so they're not like, perfect abs. … These f****** assholes who are are Googling 'What's wrong with The Rock's abs.' Well, it's called a wrestling match for 45 minutes, and the top of my quad popped off my pelvis," he said.