Jussie Smollett: How Fans Are Reacting to the Racist, Homophobic Attack on the 'Empire' Actor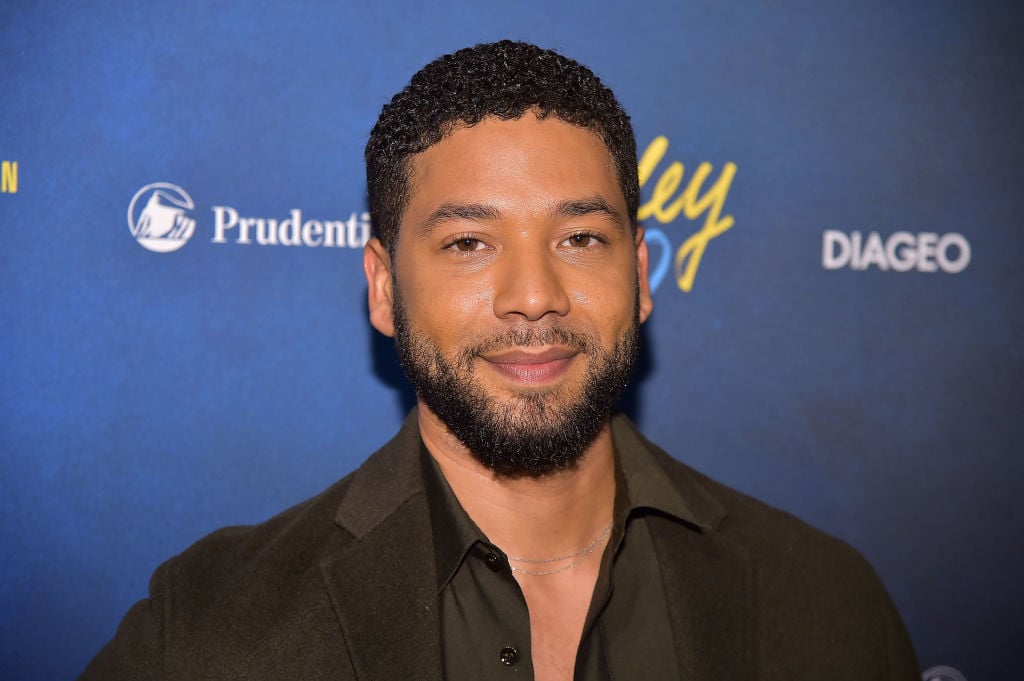 Empire actor Jussie Smollett was attacked early Tuesday morning in Chicago in an incident that police are calling a possible hate crime.
The actor was walking on the 300 block of E. Lower Water Street when two people began yelling racial and homophobic slurs at him, CBS Chicago reported.
"The offenders began to batter the victim with their hands about the face and poured an unknown chemical substance on the victim," according to a statement from the Chicago police. The attackers then wrapped a rope around Smollett's neck and fled the scene. TMZ and other news outlets are also reporting that the attackers yelled "This is MAGA country," though police told the Daily Beast that "there is no report of that being said."
Smollett took himself to Northwestern Hospital to seek treatment for his injuries and is in good condition.
Chicago Police Department just sent out this statement re:
Jussie Smollett pic.twitter.com/DxQswZn8xd

— philip lewis (@Phil_Lewis_) January 29, 2019
Smollett plays the character Jamal Lyon, the son of Lucious Lyon (Terrence Howard) and Cookie Lyon (Taraji P. Henson) on the Fox show Empire. The actor, and the character he plays on the show, is gay.
How fans and celebrities are reacting to the attack
Fans of Smollett and fellow celebrities reacted with horror after learning of the assault. GLAAD, which advocates for LGBTQ acceptance, told CNN they had reached out to Smollett to provide support. "Our hearts are with @JussieSmollett today," the organization tweeted. "This attack must be investigated thoroughly."
Empire co-creator Danny Strong called the attackers "hate filled cowards" and decried the "terror of racism and homophobia" in a passionate tweet.
…whoever did this, do not forget that you are nothing but hate filled cowards while Jussie's talent and activism will continue to shine a bright light on to the world for decades to come.

— Danny Strong (@Dannystrong) January 29, 2019
Actress Kerry Washington also tweeted her support for Smollett, asking for "prayers and justice."
DEAR GOD! Prayers and justice for Jussie Smollett.

— kerry washington (@kerrywashington) January 29, 2019
Civil rights activist Al Sharpton called the attack "despicable and outrageous" and tweeted that the "guilty must face the maximum." Billy Eichner, Matt Bomer, Robin Thede, and Viola Davis were also among the celebrities offering support to Smollett on social media.
On Monday, Smollett posted on Instagram about his delayed flight and the cold weather in Chicago. On Tuesday, the post was flooded with comments from concerned fans offering their thoughts and prayers. "Prayers for a speedy recovery and justice for you," wrote one. "Praying for you and so glad to see you doing well! You have a VILLAGE behind you!" wrote another.
Others urged swift action from the authorities. "Chicago police MUST act immediately. This crime can not go unpunished," one declared.
On Twitter, some said the climate of hate encouraged by President Trump was a factor in the attack on Smollett. Writer Roxane Gay tweeted that the administration needed to be held accountable for "this hothouse of hate being fostered."
https://twitter.com/rgay/status/1090311283029622784
Hate crimes are on the rise in the U.S.
Hate crimes have increased in the U.S. since the election of Donald Trump. In 2017, the most recent year for which FBI statistics are available, the number of reported hate crimes was up by 17%. Nearly 60% of the 7,175 reported hate crimes involved bias against a person's race, ethnicity, or ancestry, 20.6% involved religious bias, and 15.8% were related to sexual orientation.
But those statistics might not capture to full scope of hate crimes in the U.S. The Southern Poverty Law Center argues that the FBI is "massively undercounting" hate crimes. That's because many hate crimes aren't reported to law enforcement, not all agencies report data to the FBI, and some crimes that involve bias aren't identified as hate crimes by police.