Jussie Smollett Ruined His Career, but He's Not the First Hollywood Hit to Destroy His Own Stardom
Jussie Smollett thought he was propelling his career forward with an allegedly faked attack, but the Empire actor did little more than destroy a promising career in a matter of minutes. While Smollett is the most recent celebrity to fall victim to his or her own antics, he's not the first and won't be the last. We've collected four stars who all managed to derail their own careers.
4. Remy Ma
Once upon a time, Remy Ma had a promising hip-hop career. She was one of the first women to top the Billboard Hip Hop charts. By all accounts she was on her way to a lucrative and illustrious music career, that is until she decided to shoot someone.
Remy Ma was hanging out at a Manhattan nightspot when she exited the building and accused a random bystander of stealing $1000 from her. An argument broke out, and Remy Ma decided to put an end to it by shooting someone, according to The New York TImes. To take the entire thing from bizarre to completely coldhearted she then rifled through the victim's purse.
The NYPD arrested Remy Ma and charged her with several felony counts. She served several years in the Bedford Correctional Facility in Bedford, NY. While Remy Ma may have served time she isn't entirely out of the spotlight. She was granted a VH1 show with her husband, rapper Papoose in 2015, but a VH1 reality show is a far cry from the promising musical career she once had.
3. Mel Gibson
After enjoying decades in the spotlight, Mel Gibson brought his own career down in seconds. The once golden boy of Hollywood laid into police officers in an anti-Semitic, profanity-laden tirade that was all caught on camera, according to Variety. Drunk, disorderly and apparently more than a little racist, Gibson was suddenly dead to Hollywood.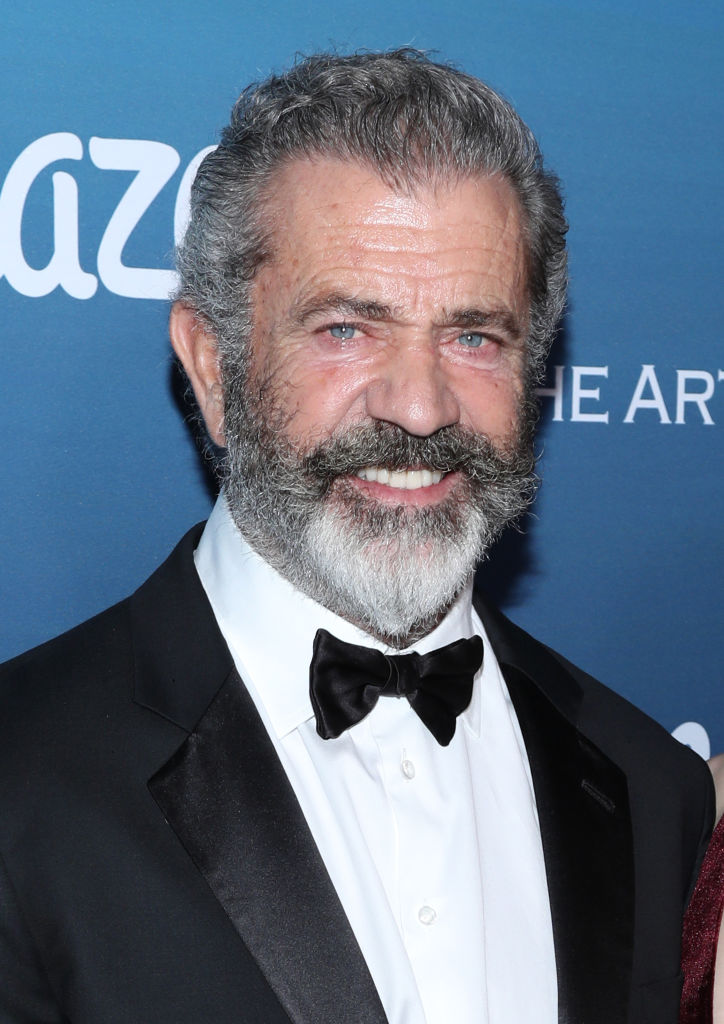 Gibson further lambasted his own career when his ex-wife and his mistress both laid into the actor for abuse. Gibson was never a really nice guy it seems, and now that his career was effectively dead, the ladies in his life no longer had any reason not to say anything. After about a decade in exile, the formerly hunky star, resurfaced in Malibu with a 27-year-old girlfriend and a full face of grey hair, according to The Daily Mail.
2. Lindsay Lohan
The party girl of the century certainly burned all the bridges she could in Hollywood. Once beloved as the cute redhead, Lohan turned into a young adult and decided she was going to break the chains that were binding her. Well, what no one told Lohan was that her squeaky-clean image was what got her roles in the first place.
Inappropriate behavior on the set, hard-partying ways and an inability to show up to set on time pretty much forced Hollywood to send Lohan packing. The party girl who was once a regular on tabloid papers has left the Hollywood life behind and moved herself to Greece and has been laying relatively low since. Her parents, Michael and Dina Lohan, however, have picked up the baton and are generating their own drama for the press.
1.Tiger Woods
It was the affair heard all around the world. The man who was once credited with making golf accessible to a younger demographic was disgraced when word of his multiple affairs became public. Ex-wife Elin Nordegren, a model, took a golf club to the back of Tiger's car and the rest is history, according to The New York Post. In the weeks and months that followed mistresses came out in droves to talk about their time with Woods.
While the world could probably forgive a couple of affairs, Woods golf game was suffering, too. The former star was also arrested for driving under the influence and spent time looking miserable on the golf course. While he has attempted a comeback, Woods is only a shadow of his former self, both on and off the course.