'Justice League': Aquaman Fans Won't Like the Movie
Justice League is gearing up to rake in dough at the box office. The film will bring some of the most beloved and iconic superheroes altogether. Batman, Wonder Woman, Aquaman, Flash, Cyborg, and (hopefully) Superman are teaming up to save the world from evil, and we couldn't be more thrilled.
Following the stunning success of Patty Jenkins' Wonder Woman, DC Films seem to have found its footing. Justice League will prove if the studio really has its mojo back or if Jenkins and Gal Gadot, who plays Diana Prince, are simply marvels on their own.
Leading up to the film's release, DC has been dropping hints about what we can expect to see in Justice League. From some gorgeous colorful new posters to new footage from the films. It seems like with all of those last-minute reshoots and changes, and with Joss Whedon stepping in for Zack Snyder, Justice League might be a film that DC fans can stand behind.
However, Jason Momoa doesn't exactly think fans will be thrilled — at least not with his character, Aquaman. This is why the Game of Thrones alum thinks Aquaman fans won't be all that excited about Justice League.
Aquaman who?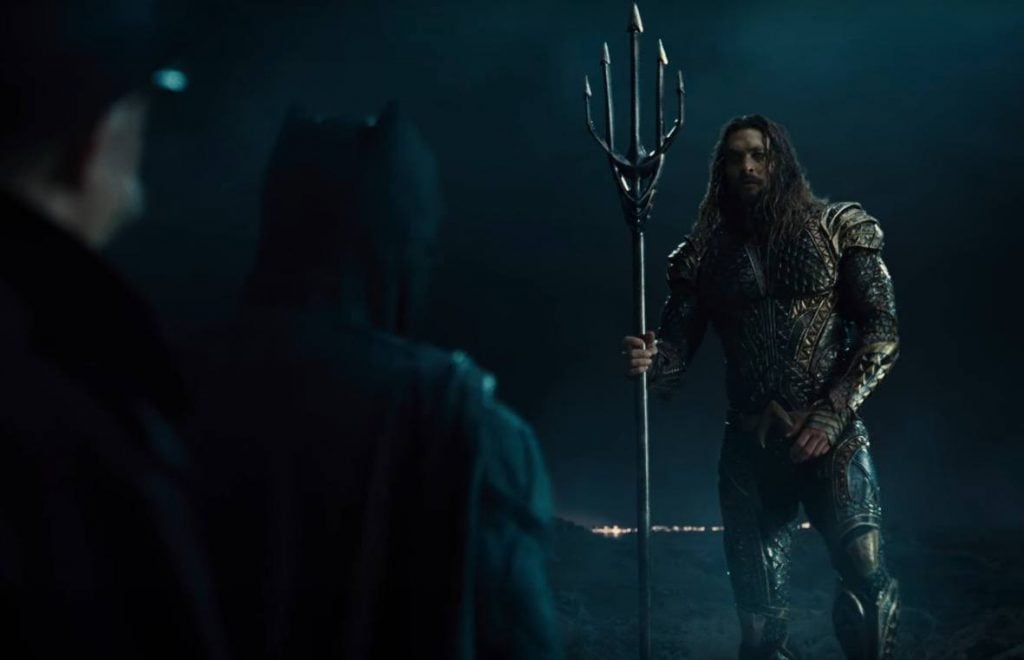 Aquaman might be known for his fishy powers and always being the butt of jokes, but we won't be seeing the lighter side of Arthur Curry in Justice League. The Aquaman that we will be introduced to doesn't even really know who he is yet or what he's truly capable of.
Jason Momoa told SFX Magazine, "Aquaman, he's not even really Aquaman yet. He's not the King of the Seven Seas."
A darker look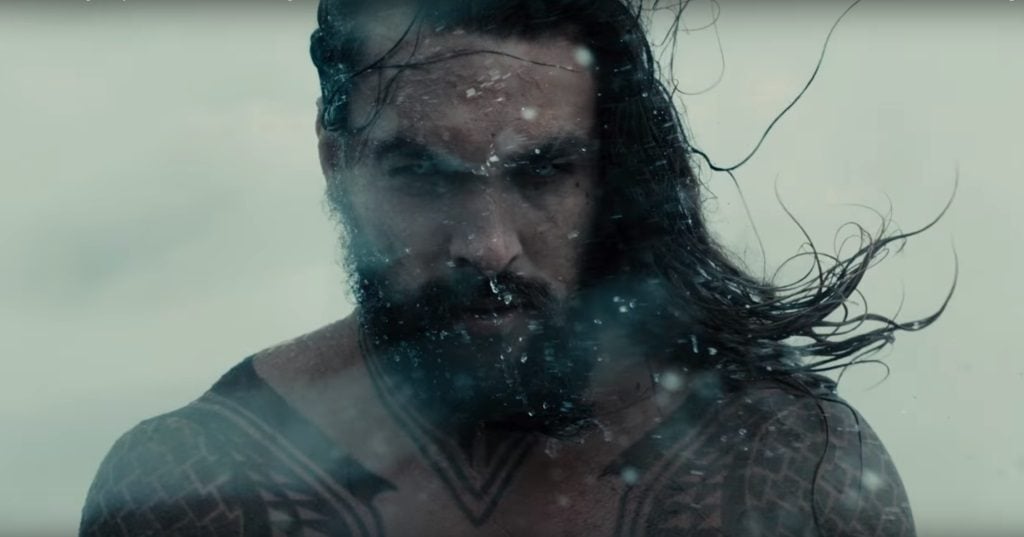 Momoa traded in Arthur Curry's blonde hair for a much darker look in the movie, and he's also covered in tattoos.
Zack [Snyder] had the idea to put the tattoos everywhere, and everyone wanted him to have a little bit of blonde in the hair. I just wanted him to have the Van Gogh green-colored eyes, where you can kind of get lost in them. You're scared by it, but you're drawn in. We put the contacts in, and I was like, wow. It's kind of scary, but hopefully not too scary.
A year-long wait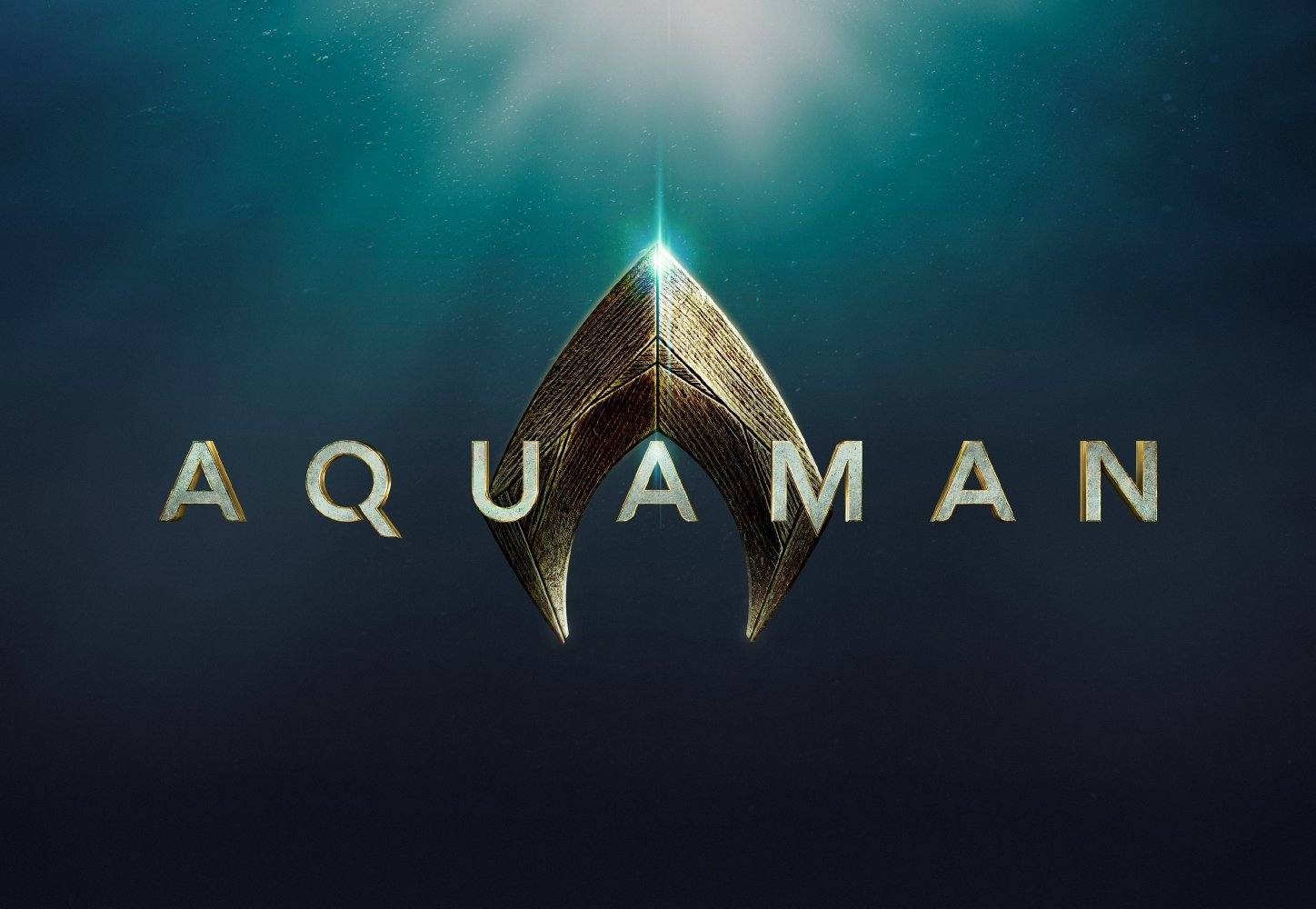 Aquaman, the solo flick about Arthur Curry, will debut in theaters, Dec. 21, 2018. Heir to the Kingdom of Atlantis, Curry isn't exactly a fan of his own people. He's caught between Atlanteans, who are ready to invade the surface, and "land dwellers," who disgust him by polluting the globe. After all, he's half-human and half-Atlantean.
Momoa explained, "It may be tough for a lot of fans to watch what they're gonna see, how I portray him. But you gotta wait until we get to the solo movie to really know."
Resentment and resistance
It's #Aquaman Week. YEAH! #JusticeLeague pic.twitter.com/U6JLNYT5e2

— Justice League (@justiceleagueuk) October 11, 2017
From the looks of the Justice League trailer, Bruce Wayne (Ben Affleck) and Diana Prince (Gadot) are going to have a ton of trouble trying to convince Curry to join the Justice League. However, they are going to need his help to face off against the catastrophic threat of Steppenwolf and his army of Parademons.
Momoa explained Curry's state of mind in Justice League. He said, "He doesn't believe in himself, he doesn't know what to do with the powers he has."

A reluctant hero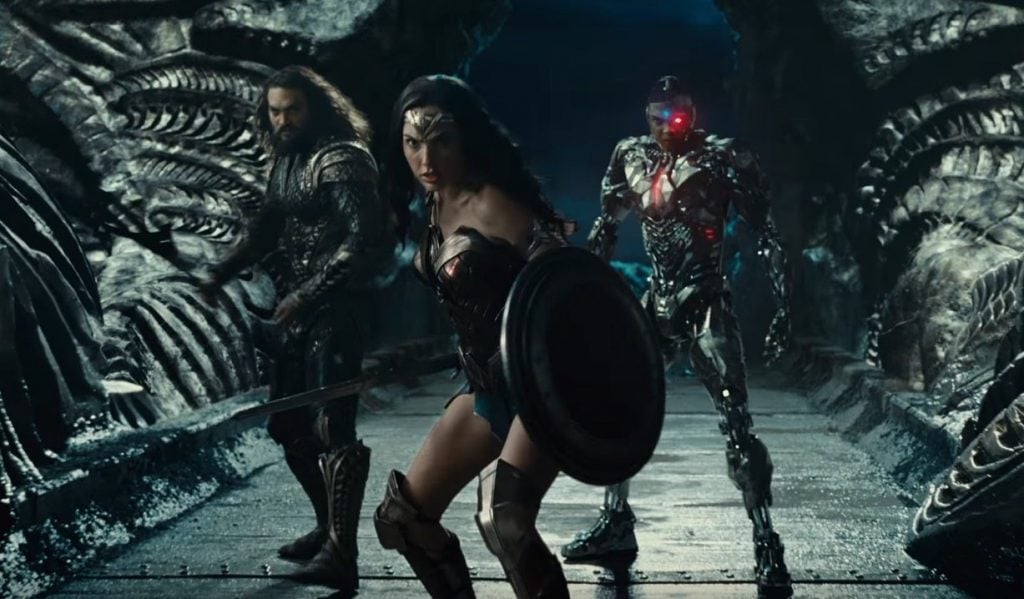 Though Batman and Wonder Woman are making it their mission to round up the members of the Justice League, reeling Aquaman in won't be an easy task. Momoa told Total Film, "I'm like, 'Nah, I'm not buying into it.'"
The other main contention that Curry has with the Justice League seems to be Cyborg aka Victor Stone (Ray Fisher). For Aquaman, the younger superhero is like an annoying bug he can't quite squash. Momoa explained, "Me and Cyborg do not get along at all. I don't trust him as far as I can throw him."

An origin story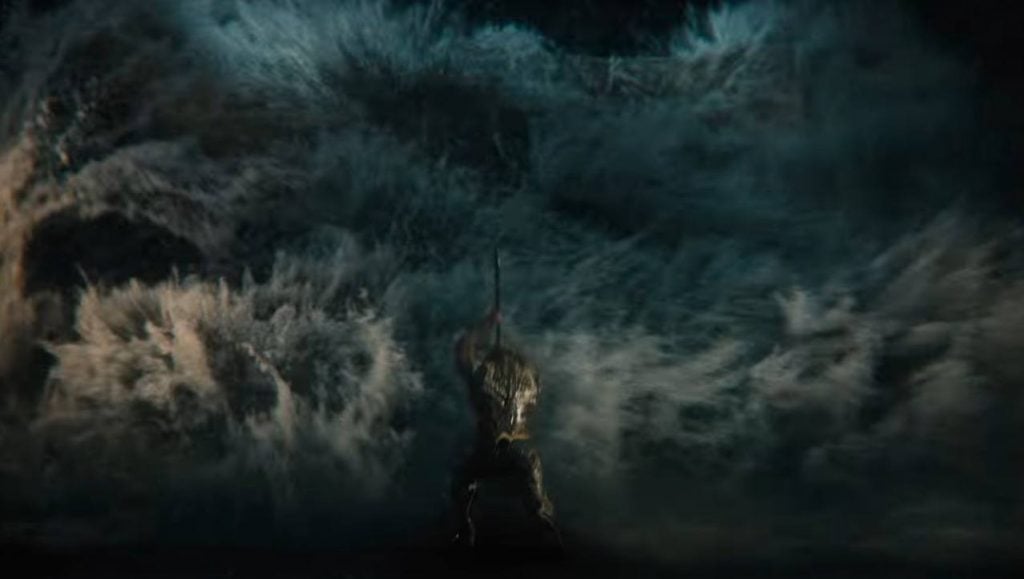 Instead of relegating Aquaman's origin story to his solo flick, it looks like we're getting all of Arthur Curry's background information in Justice League.
Momoa explained, "The fact that people are calling him 'Aquaman' right now — he couldn't give two shits about anything Atlantean. So he's really not quite there yet. He's going through tons of loss. He hates Atlanteans."
Not your grandma's Aquaman
https://www.youtube.com/watch?v=WX9ERBgTrAY
One of the biggest criticisms about Aquaman is that he's kind of lame. However, Momoa's rough around the edges Arthur Curry is definitely pretty cool. If you were looking for a softer version of The King of Atlantis, then you'll probably have some major issues with this Justice League character.
Follow Aramide on Twitter @midnightrami.
Check out The Cheat Sheet on Facebook!